Eddie Van Halen Was Younger Than You Thought When He Recorded 'Eruption'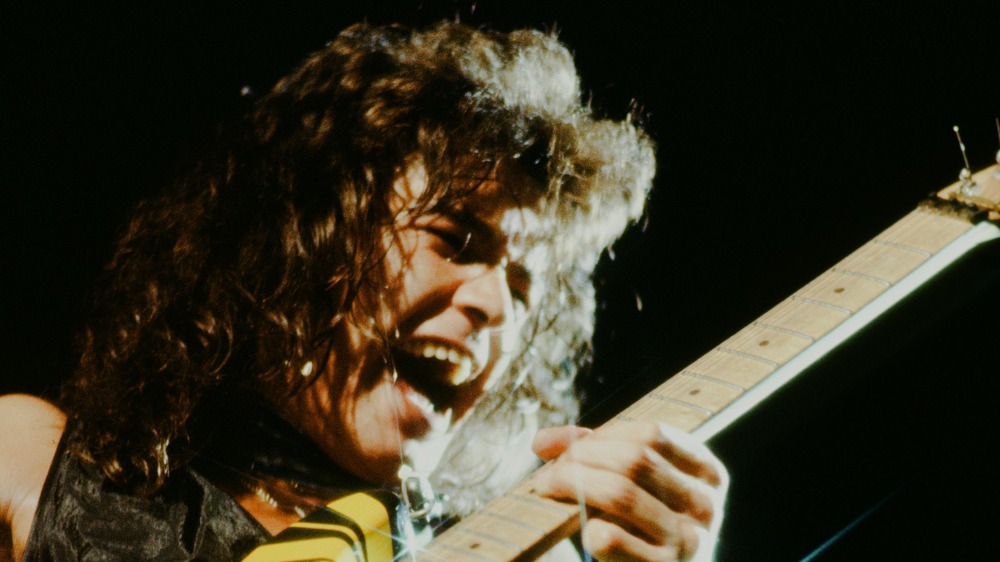 Koh Hasebe/shinko Music/Getty Images
When Eddie Van Halen died in 2020 at the age of 65, it was hard to imagine a world without him. Like a lot of successful rock stars, he'd been in the spotlight for the entirety of his adult life. Per AllMusic, Eddie Van Halen and his brother, Alex, a drummer, started playing in rock bands in their home state of California as teenagers, forming the group Mammoth and eventually adding bassist Michael Anthony and singer David Lee Roth. After discovering that another established band already had dibs on the name Mammoth, they changed their name to Van Halen. 
Their first demo tape was financed by Kiss bassist Gene Simmons in 1977 after he saw the band play at the Starwood Club in Los Angeles. This led to their signing with the Warner Bros. label and releasing their first, self-titled album in 1978. The second song on the album, "Eruption," went on to become one of the most famous guitar solos of all time. In a 2021 article about the ages at which various rock and rollers made what might be considered their masterpieces, Loudwire asked a great question regarding Eddie Van Halen: "Has there been a younger musician who's composed a more influential guitar solo?" He was just 22 years old when he recorded "Eruption." 
'Eruption' wasn't supposed to be on Van Halen's first record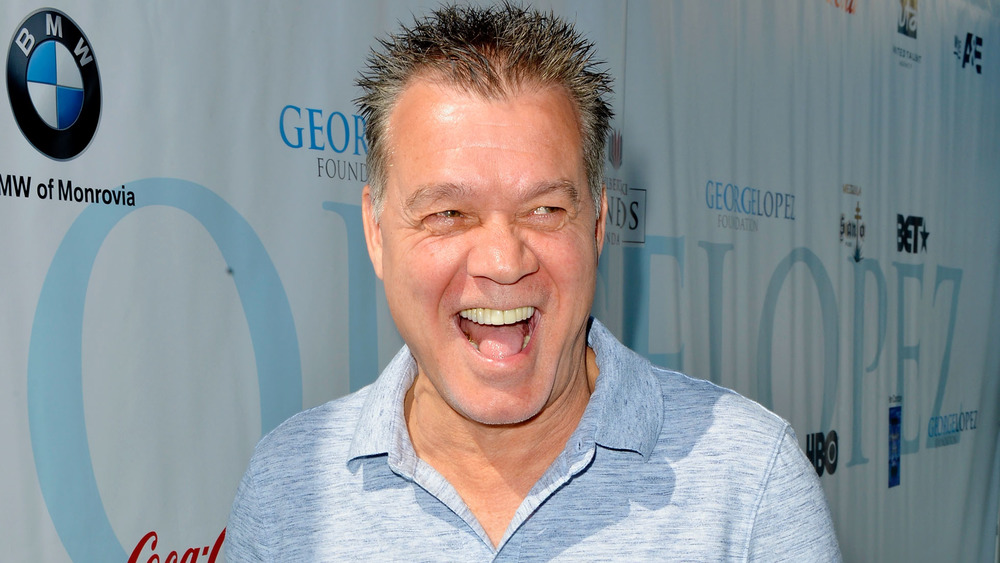 Jerod Harris/Getty Images
In a 1996 Guitar World interview with Billy Corgan of Smashing Pumpkins, Eddie Van Halen explained how the inclusion of "Eruption" on Van Halen was actually a fluke. "The whole story behind 'Eruption' is unusual. It wasn't even supposed to be on the album," he explained. "I showed up at the recording studio early one day and started to warm up because I had a gig on the weekend and I wanted to practice my solo guitar spot." Producer Ted Templeman heard Van Halen playing "Eruption" and liked it so much that he insisted they include it on the record. The album track was Eddie's first pass at the solo and as he told Corgan, "There's a mistake at the top end of it. To this day, whenever I hear it I always think, 'Man, I could've played it better.'"
It's pretty likely that Eddie Van Halen is the only person who listened to "Eruption" and focused on its supposed flaws. In 2013, the readers of Guitar World voted "Eruption" the greatest guitar solo of all time. Noting the song's "two-handed tapping, gonzo whammy bar dips, [and] artificial harmonics," Guitar World called it a "wildly inventive" tune that "hit the rock guitar community like a hydrogen bomb." Not bad for a 22-year-old warming up for a weekend gig.