How Much Does Gonzaga Basketball Coach Mark Few Get Paid?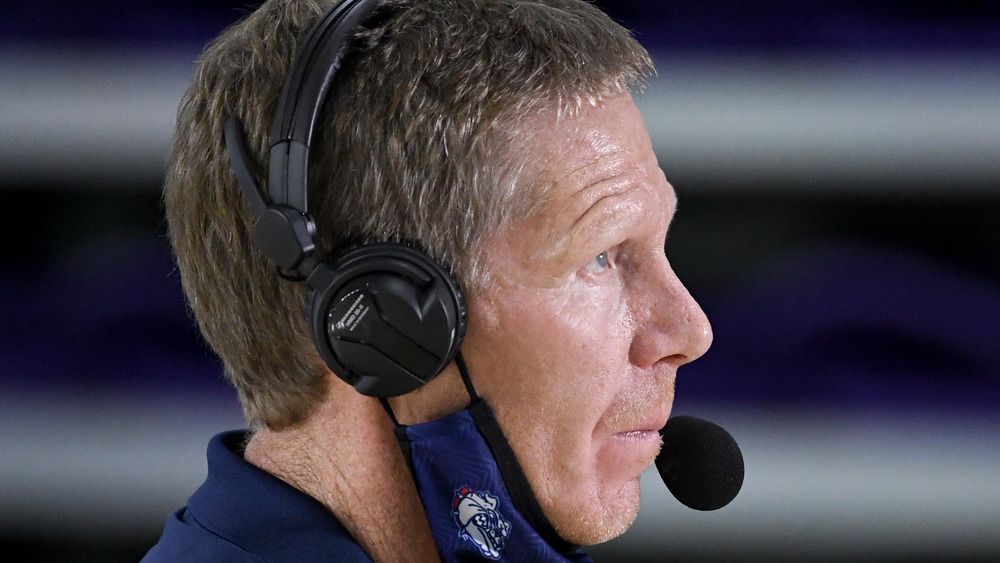 Douglas P. Defelice/Getty Images
The NCAA released the schedule and bracket for the 2021 March Madness men's college basketball tournament on March 16, and one team that the nation has its eye on is undefeated Spokane, Washington's Gonzaga University. Calling Gonzaga "perhaps the greatest college basketball team of the modern era," SB Nation reviewed that school's history of how it came to be one of the dominant teams in the NCAA in recent years. The team is able to recruit from among the best players in the country, it expertly develops their skills, and it has a unique and efficient style of offense more often seen on NBA courts that enables all players on the team to succeed.
Much of this development into what appears to be a 21st-century college basketball dynasty is thanks to head coach Mark Few, who has been at the helm since 1999. The team has competed in 21 straight NCAA tournaments under his leadership. The Zags, as fans affectionately call them, have made it to at least the Sweet 16 in the last five seasons. So people are understandably wondering how being so good at his job pays off. Let's take a look at how much Gonzaga head coach Mark Few gets paid for so much winning.
Mark Few gets paid handsomely for being an undefeated coach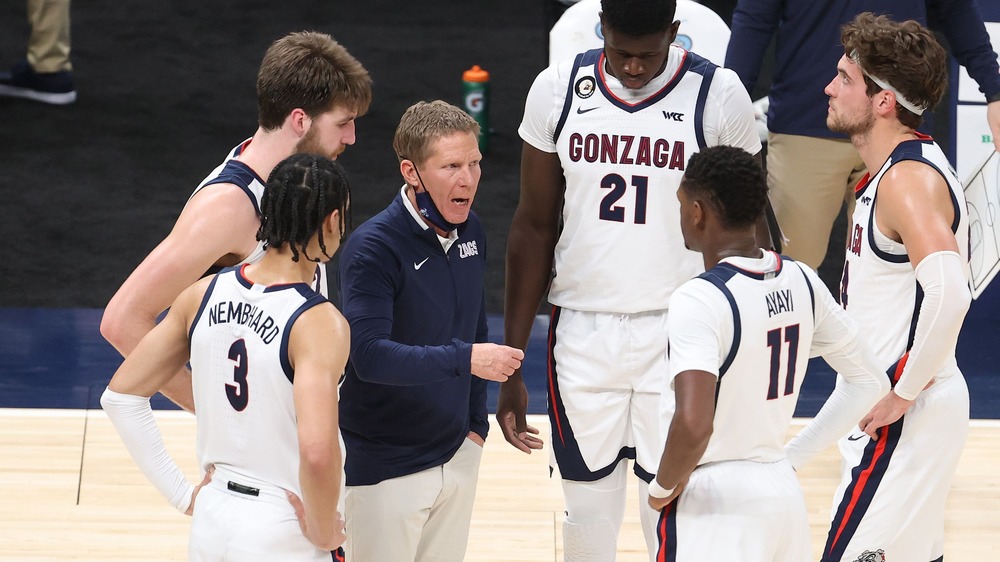 Andy Lyons/Getty Images
Few has been with Gonzaga for his entire coaching career. According to Celebrity Net Worth, he started there in 1989 as a graduate assistant. He moved on up to assistant coach the following year, and by the end of the decade he was ready to move into the head coach position. Gonzaga's decades-long investment in Few has certainly paid off, and the school has rewarded him handsomely in return.
He's now pulling in a cool $1.8 million a year, and gets bonuses for career milestones. His reported net worth is $12 million. Should his team continue to dominate through the tournament and cap off an undefeated season with a National Championship — which would be the first time since Indiana did so, way back in 1976 — that salary will no doubt grow. Stay tuned to the March Madness tournament to see if Gonzaga finally comes out on top this year.