The Truth About Corey Kispert's Famous Grandfather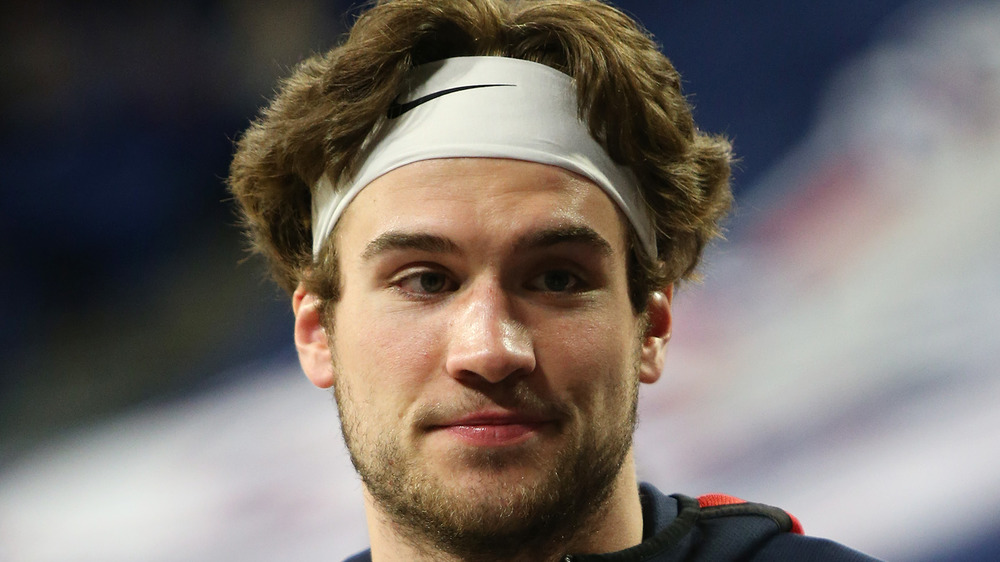 William Mancebo/Getty Images
Gonzaga Bulldogs' forward Corey Kispert is heading to the NCAA tournament with his team, after he led them to advance to the championship event last week. The Bulldogs beat the BYU Cougars 88-78. The number one seeded team snagged the West Coast Conference title, and have the chance to become the fifth team in over 45 years to win the NCAA tournament undefeated, reports ESPN. They will play in the first round game on March 20.
As a senior, it will be the final year that Kispert will play for the Bulldogs. He averages about 19 points a game, reports The Daily Herald. And it seems appropriate that as one of the team's star players he also earned himself the title of WCC player of the year, per Yahoo! Sports. But the apple likely doesn't fall far from the tree. More than 50 years ago his grandfather was also a talented athlete.
Corey Kispert's grandfather was a famous athlete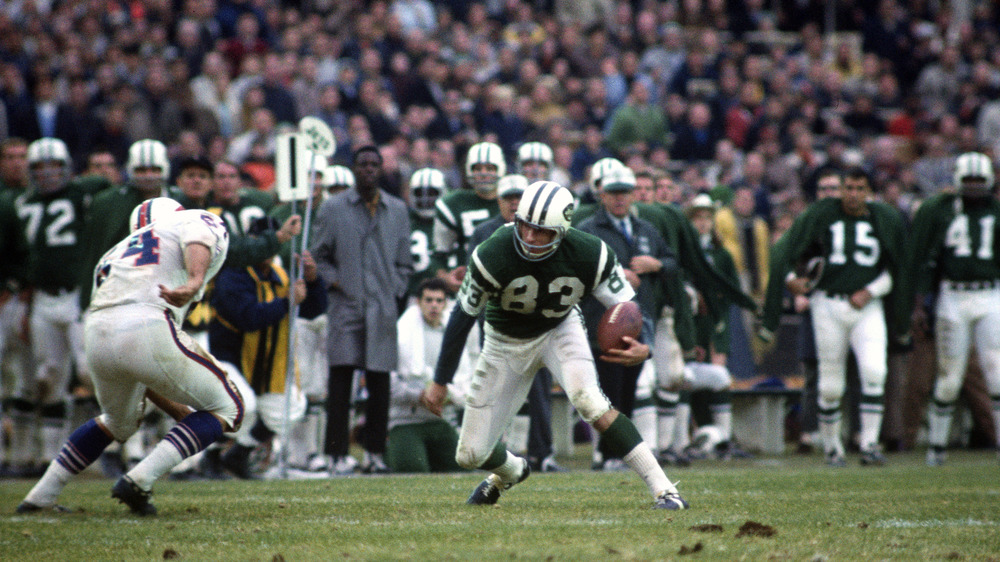 Focus On Sport/Getty Images
A lot of today's athletes played a wide variety of sports before deciding on the one that they wanted to play competitively. So it was with Kispert. But despite Kispert concentrating on basketball now, his grandfather wanted him to play football, probably because he was himself a professional football player. Former NFL player Dainard Paulson is Kispert's maternal grandfather. Paulson played defensive back for the New York Jets (then also called the Titans) in the '60s. He played with the team for six seasons, from 1961-1966, and was picked to play in two pro-bowls (via Stats Muse). Prior to that, Paulson played for Oregon State, per the New York Jets' website.
Paulson retired after his last season and never played for another team. But that didn't stop him from trying to get one of his 11 grandkids to play his beloved sport — Corey Kispert being the one. Kispert told The Spokesman Review that Paulson felt that his height made him a standout candidate for quarterback. "Even at a young age he was like, 'Oh, you're so tall. And you throw the ball over the top of your head. You'd be a great quarterback.' He's always on me to play football," said Kispert to Gonzaga's hometown newspaper.
Kispert has no love for football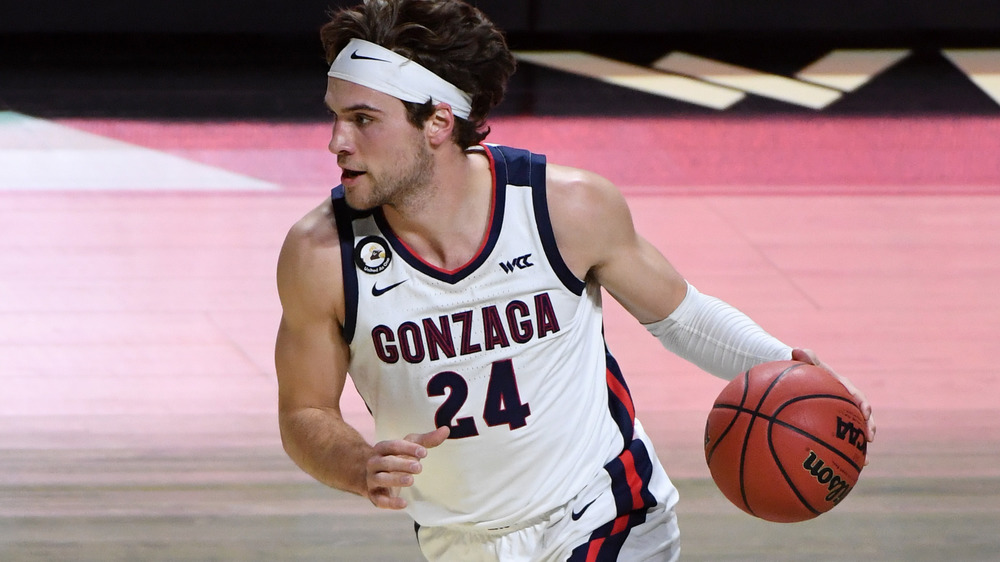 Ethan Miller/Getty Images
Kispert also said that trips to his grandfather's house always turn into football throwing sessions, an activity for a sport that Kispert wasn't too fond of, thanks to the potential for so many injuries, he told the Spokesman-Review. Paulson tried to get his grandson to love football as much as basketball, stating that Kispert has the size and talent to play it well, and could even try for the league he once played for. "He could have played in the NFL. He was an accurate thrower. I was trying to convince him that, you know, maybe he's chosen the wrong sport," said Paulson.
Maybe Kispert could've been a great football player, but sticking to basketball has paid off for him. He now stands to be a potential prospect in the next NBA draft pick, per USA Today. And while his grandfather is proud, Paulson maintains that football was his preferred sport for Kispert. "I wish him well. But I sure wish he would have played football," stated Paulson.