Here's How Much Baylor Basketball Coach Scott Drew Gets Paid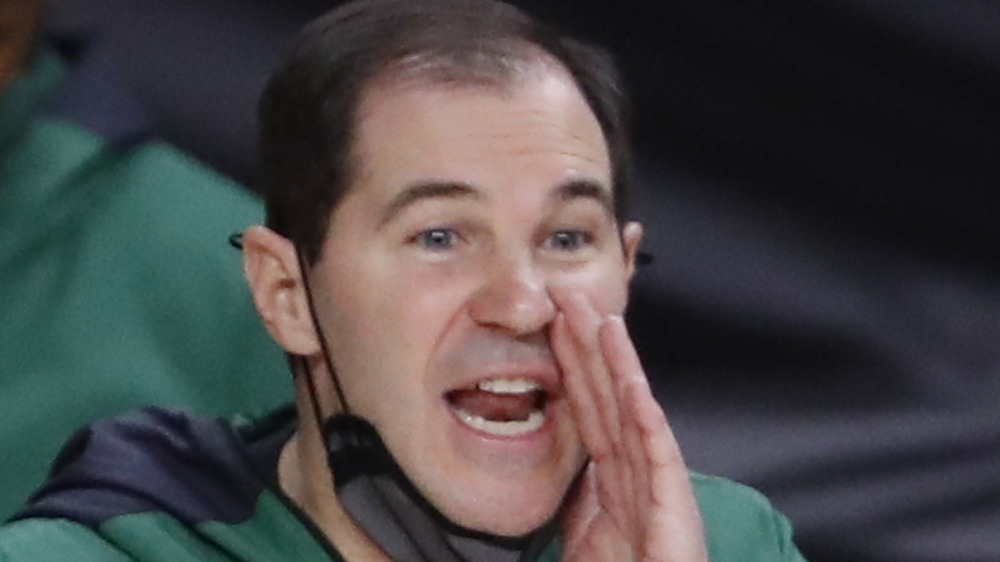 David K Purdy/Getty Images
Some athletes — and their coaches — make bank. According to Forbes.com, the 100 top sports superstars made a total of $3.6 billion in 2020, with the number-one ranked Roger Federer earning $106 million pre-tax. 
Those at the sidelines of college sports also benefit when their teams win. Kentucky's John Calipari (SEC) gets almost $8.1 million, Duke's Mike Krzyzewski (ACC) earns over $7 million, and Baylor's Scott Drew (Big 12) finds $3.35 million in his paycheck, reported USA Today. 
Who knows? If his team does well during NCAA Division 1's March Madness, maybe he'll even be up for a raise. Baylor University plays in the first round on March 19 against Hartford. The Final Four National Semifinals occurs on April 3 and the National Championship on April 5.
Drew's coaching career spans 18 years in the Big 12 and, according to the Baylor University website, he's tied for the title of "longest-tenured head coach," presiding over a school-record 342 victories during the past 17 years.
A sports scandal and recovery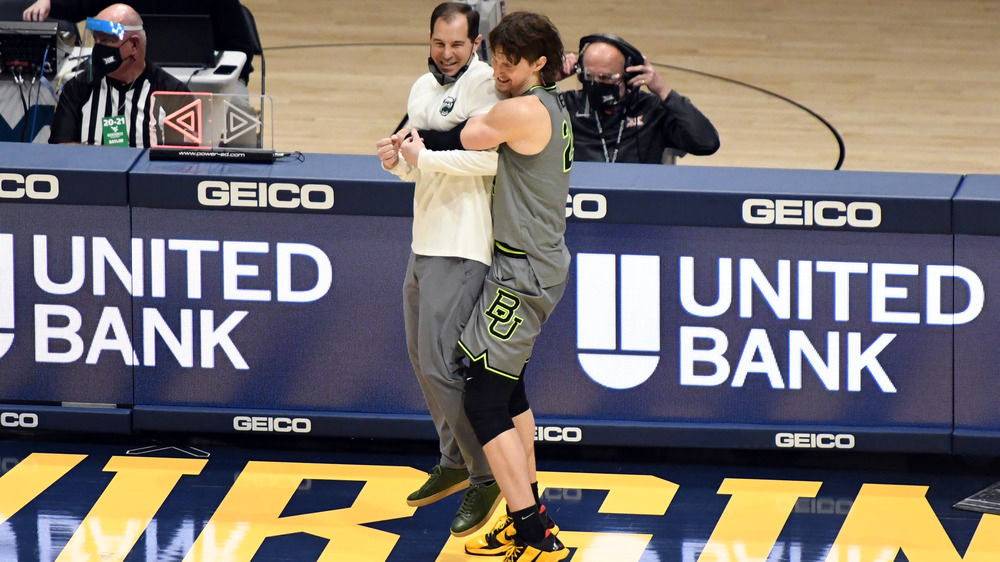 Mitchell Layton/Getty Images
As a coach, he has helped Baylor reach eight NCAA tournaments, four Sweet 16 berths, coached nine players who received All-American nods, and many more achievements.
As Nicki Swift mentioned, Drew's career sometimes faced controversy. In 2012, the NCAA gave Baylor a three-year suspension after it found that "hundreds of impermissible telephone calls and text messages sent to prep recruits by coaches and assistants on the basketball teams," reported ESPN. The investigation reviewed almost 900,000 phone and text messages, and identified 738 inappropriate messages and 528 phone calls.
The team and Drew stayed the course. Drew called himself a glass half-full kind of coach in a 2017 Sports Illustrated article. "I come from a family atmosphere, where it's a culture of hard work, doing the right thing," he said.
The Baylor Bears make their 10th NCAA appearance this season. "I'm really excited for the guys. They've earned it," said Drew on their website. "Last year, I was really excited about the opportunity to get a No. 1 seed. So, to be able to do that back-to-back years, possibly, really speaks to what the upperclassmen have been able to achieve here."