This Is How Much Illinois Basketball Coach Brad Underwood Is Worth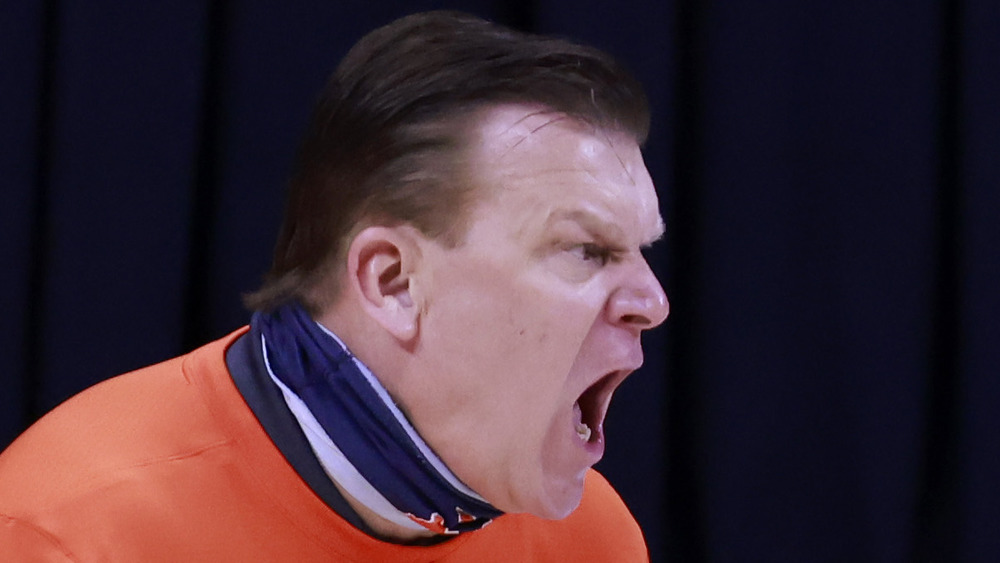 Justin Casterline/Getty Images
It's been a very good season for the Fighting Illini. The University of Illinois at Urbana-Champaign men's basketball team is flying high heading into March Madness 2021. The men in orange just clenched the Big 10 Tournament title in a nail-biter win over Ohio State University. It's the team's first conference title since its remarkable early 2000s dominance that ended with the team's 2005 win under coach Bruce Weber. Point guard Ayo Dosunmu was even just named AP First Team All-American, an honor only given to the country's top collegiate players and the first time an Illini has received the honor in the basketball program's history.
It's been a terrific season in a very unusual year, a fact many fans attribute to the leadership of head coach Brad Underwood. Since taking over the helm from John Groce in 2017, the team has continued to improve. But is Underwood's outsized coaching prowess matched by an outsized salary?
This is how much Brad Underwood earns at Illinois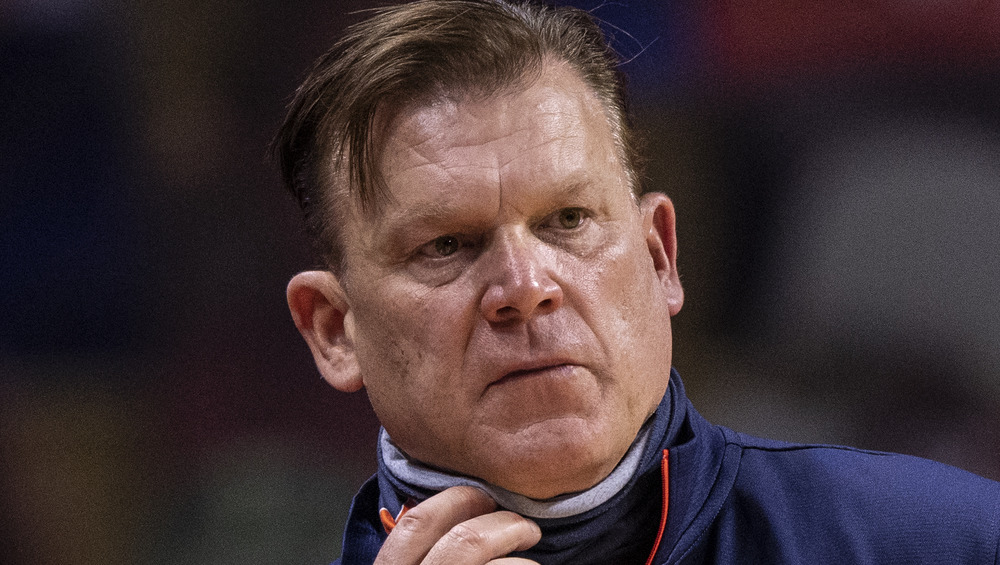 Benjamin Solomon/Getty Images
Underwood began his basketball career as a standout high school and college player. The Kansas native stayed in-state to ball for Kansas State before beginning his coaching career with a series of assistant and head coaching positions at several community colleges before moving on to bigger schools and opportunities. Though it's not known exactly how much Underwood cumulatively made coaching Texas's Stephen F. Austin State, we do know (per ESPN) he signed a new contract after his first winning season, a deal that would "nearly double" his salary to $400,000.
Underwood was soon poached by Oklahoma State, where Bleacher Report says he was contracted to be paid $6.3 million over five years, though he only coached one season there. You get the idea, though; Underwood's salary just kept going nowhere but up. With his jump to Illinois, Underwood initially raked in a just-shy-of $3 million base salary, according to Peoria's Journal Star newspaper, but following the team's terrific performance, he received a contract extension that bumped his base up to $3.4 million. If Underwood completes his contract, his pay is expected to rise to $4 million, following annual increases.
According to USA Today, Underwood currently sits at number 12 in the list of top-paid coaches (John Calipari is currently on top with a little over $8 million). If the team does as well in the NCAA Tournament as many expect, Underwood might soon crack the top 10 much sooner rather than later.