What Former WWE Diva Torrie Wilson Is Up To Today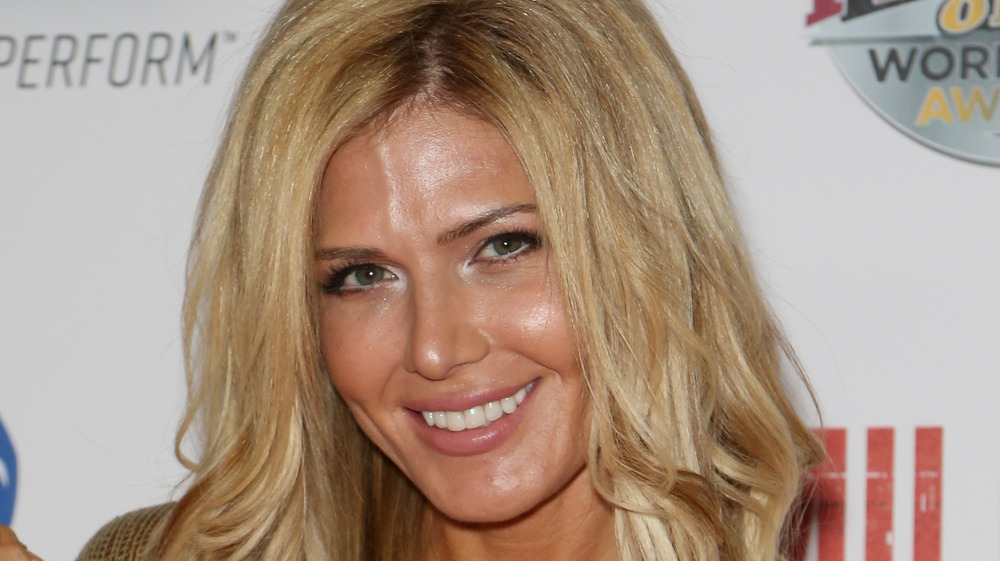 Gabe Ginsberg/Getty Images
Blond bombshell Torrie Wilson went from the corn fields of Boise, Idaho, to the main event of the pro wrestling world. According to her official WWE bio, she entered wrestling almost by accident. Toward the end of the 1990s, she was working as a fitness model when she ended up getting to go backstage at a WCW event with her boyfriend at the time. She impressed wrestler Scott Steiner so much that he asked her to accompany him to the ring that evening. Wilson ended up managing some of pro wrestling's biggest acts, and competing herself, taking part in some pretty epic rivalries. She transferred to the WWE when that promotion bought the WCW in 2001.
She was unfortunately forced to leave the ring in 2008 due to injuries, but that didn't mean she stayed out of the limelight for good. Let's take a look at what WWE diva Torrie Wilson has been up to since retiring from pro wrestling.
WWE diva Torrie Wilson stays fit, helps others stay fit, and sometimes gets back in the ring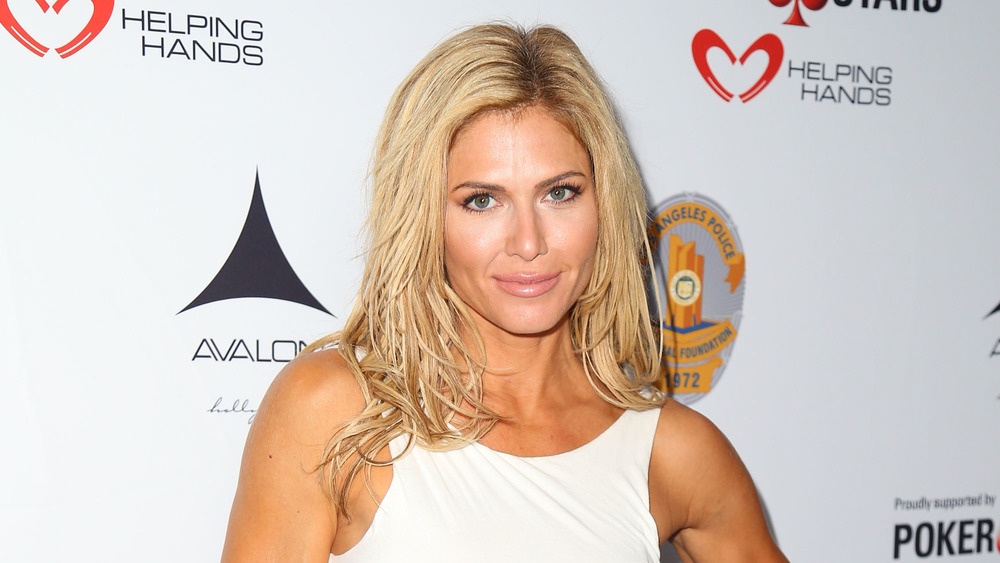 Leon Bennett/Getty Images
Just because she got injured didn't mean she had to stop working out, and she has taken her passion for fitness and turned it into a business. You can find her at Torrie-Wilson.net, offering online workouts, which have surely come in handy for many people during the lockdown from the coronavirus pandemic.
But it hasn't been all work and no play. She has been able to find time for personal matters, as well. According to Page Six, she dated pro baseball player Alex Rodriguez for a while. They unfortunately didn't stick together. He was apparently still a bit too hung up on his ex-wife, Cynthia Scurtis.
Wilson has also made a few trips back to the WWE ring. In 2018, she hopped in on the promotion's first-ever Women's Royal Rumble Match, and again in its first-ever all-female pay-per-view event, WWE Evolution. The all-around badass beauty was inducted into the WWE Hall of Fame in 2019.