Details You Should Know About Jim Hutton And Freddie Mercury's Relationship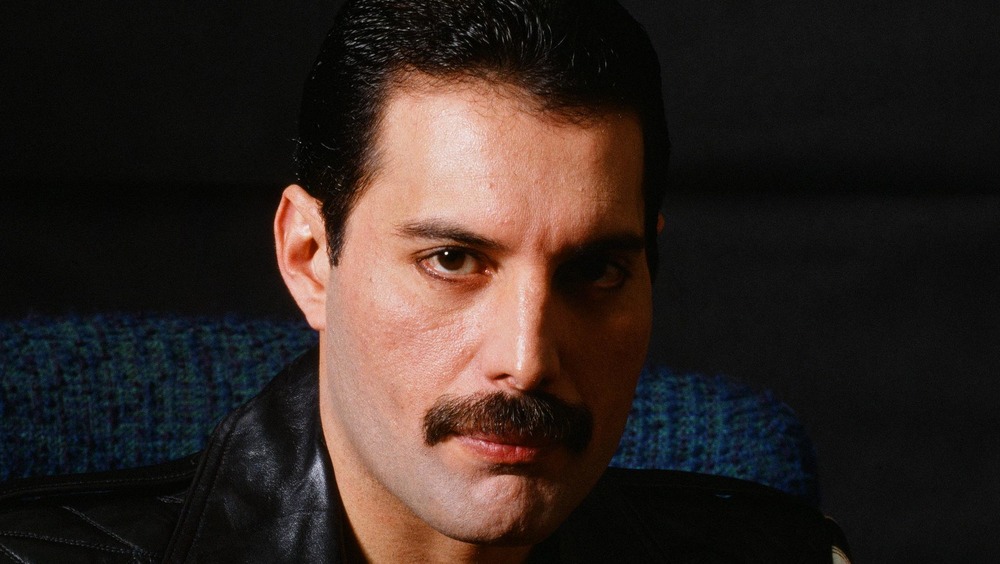 Koh Hasebe/shinko Music/Getty Images
The world may have been enthralled by 2018's Academy-Award-nominated Freddie Mercury biopic Bohemian Rhapsody, but there are many aspects of the singer's life that the (mostly fictional) film barely touched upon. Filled with dramatizations of actual events, Bohemian Rhapsody presented a more palatable view of Mercury's life. And perhaps one of the movie's biggest white-washings was Mercury's relationship with long-time partner Jim Hutton.
Born in Carlow, Ireland in 1949, Hutton was one of 10 children (via Irish Central). Working as a hairstylist in London, Hutton and Mercury's paths would cross at a gay club in 1985. And while Hutton would spend seven years with Mercury, until Freddie's death in 1992 from complications due to AIDS, Hutton was by no means impressed with the lead singer of Queen when he first made Mercury's acquaintance (via All That's Interesting).
The film portrays the pair crossing paths at the clean-up of one of Mercury's many wild parties; Hutton was there as hired help for the party. Their actual meeting, however, was quite different. While hanging out at a gay club called Heaven in London in March of 1985, Freddie approached Hutton, offering to buy him a drink. Apparently Hutton wasn't impressed and refused the drink. Hutton was already involved with someone else, he told Freddie (via All That's Interesting).
'Mercury and Me'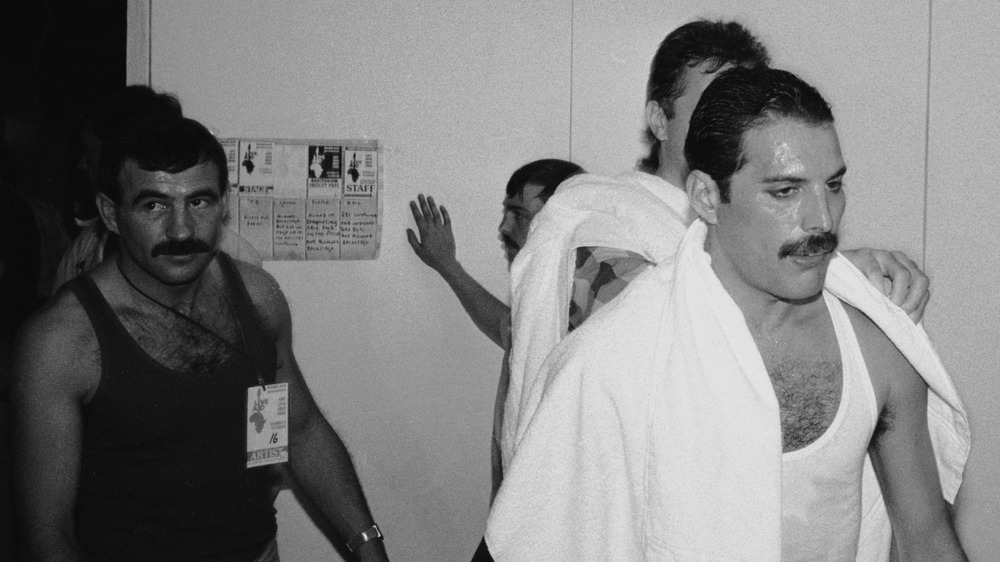 Dave Hogan/Getty Images
But, of course, that wasn't it for the pair. Mercury would run into Hutton (pictured above, left) by chance at the same club, a year and a half later. Hutton and Mercury soon became inseparable, with Hutton moving into Mercury's London estate less than a year later (via Irish Central). And while their partnership had a tumultuous start, as probably can be expected when dating a celebrity the likes of Freddie, Hutton and Mercury would eventually settle into the routines of a relationship (via Bustle).
Perhaps the saddest part of Hutton's relationship with Mercury was its secretive nature. Their relationship was kept from the public, even well after Mercury's death. During the seven years they were together, Mercury never publicly acknowledged his relationship with Hutton. In fact, Freddie never even told his parents that he himself was homosexual. That didn't keep him from celebrating their love, however. Even though same-sex marriage wouldn't become legal for another 20 years, the pair acted as did other married couples, according to Bustle. The pair wore wedding bands, and Mercury often referred to Hutton as his husband.
After Mercury's death, Hutton wrote (with Tim Wapshott) a book about his life with Freddie, titled Mercury and Me (via Bustle). In it, Hutton detailed life with the famous frontman, providing a deeper, richer commentary about the man who at Live Aid (via Ultimate Classic Rock) would convert Wembley stadium into his own personal congregation.
Hutton died from lung cancer in 2010. He was 60.