Here's How Harold Shipman Was Finally Caught
Notorious British serial killer Harold Shipman was finally arrested in 1998. By the time he was caught, he had killed over 200 people. At first, it seemed shocking that a successful doctor with a two-decade-long career could be responsible for such heinous acts. However, it was precisely his respectable career that provided him both the cover and opportunity he needed to commit his crimes.
Shipman had graduated from Leeds University in 1970, per The Guardian. While attending university, he had also married a young woman named Primrose Oxtoby after she had become pregnant with their first child. He had a rocky start to his career, becoming addicted to painkillers and subsequently being forced to resign from his first position at a medical practice in Todmorden, Yorkshire, for forging prescriptions, according to Biography.
By 1979, he had a growing family and a successful medical career at Donneybrook Medical Centre in Hyde, Greater Manchester. Yet, over the span of his career, Shipman secretly murdered hundreds of patients by administering lethal doses of controlled painkillers like diamorphine, per The Guardian.
A poorly forged will brought Shipman's heinous crimes to light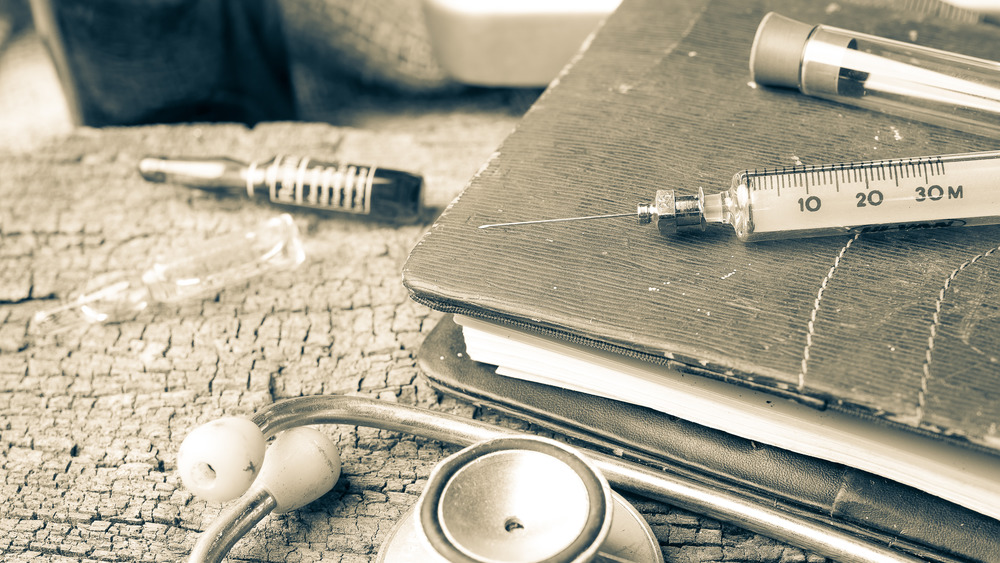 Shutterstock
According to Biography, Harold Shipman was described as hardworking but arrogant by his colleagues, and it was this arrogance that ultimately led to his downfall. Shipman mainly chose elderly women as his victims, in part because their deaths were unlikely to raise suspicion. However, in June 1998, he overplayed his hand when he injected a healthy 81-year-old patient named Kathleen Grundy with a lethal dose of morphine.
Grundy's daughter, Angela Woodruff, was immediately mistrustful of Shipman and skeptical of the explanations he gave for her mother's death, which occurred after Shipman had visited her home to administer what was supposedly a routine blood sample, per The Guardian. She became even more suspicious after it became known that Grundy had left her entire fortune, around £386,000, to Shipman in her will. Sure that something was amiss and the will was a forgery, Woodruff went to the police. 
In August of that same year, Grundy's body was exhumed, and the autopsy proved that she had traces of morphine in her system. Further investigation showed that Grundy's forged will had been written on the Brother typewriter that police had uncovered in Shipman's possession, as The Guardian reported. Shipman was arrested, and soon his entire history of shocking criminal acts came to light. He was ultimately convicted of 15 counts of murder and one count of forgery. He died in 2004 by hanging himself in his jail cell, per Biography.