The Real Reason Why TRL Disappeared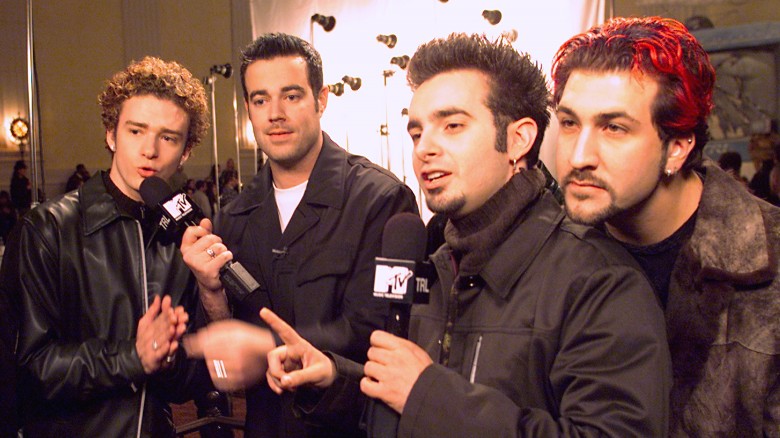 Getty Images
For better or for (more likely) worse, the music landscape of the late '90s and early 2000s is inexorably intertwined with Total Request Live. The show counted down the most popular videos of each day ... which were almost always either bubblegum pop acts (Britney, Christina, N Sync, Backstreet Boys) ... and rap-rock dude-bros (Kid Rock, Limp Bizkit, Korn). TRL went off the air for good in November 2008, which is probably years after you stopped watching it. Here's a look at the slow, and then complete, decline of a once-dominant cultural force.
It couldn't recover from the loss of Carson Daly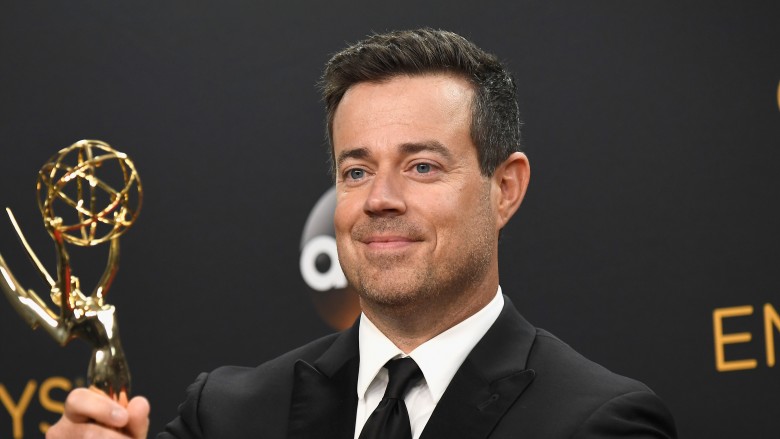 Getty Images
MTV VJ Carson Daly took on hosting duties at the beginning of the show's run, and TRL ended up being the victim of its own host's success. Daly's career took off—he wound up with his own late-night NBC talk show, Last Call with Carson Daly, which debuted in 2002. He's also a correspondent on Today, and hosts NBC's extremely successful singing competition, The Voice. Something had to give, and that something as what made him famous — Daly left TRL in 2002. Problem was, he was so strongly associated with the show that, without him, the show suffered in the viewers' eyes. Despite able attempts by cool, camera-friendly hosts like Quddus, Vanessa Minnillo, Damien Fahey, and LaLa Vasquez, none captured the cultural zeitgeist (or viewers) quite like Daly's regular-dude vibe could.
It couldn't compete with 106 and Park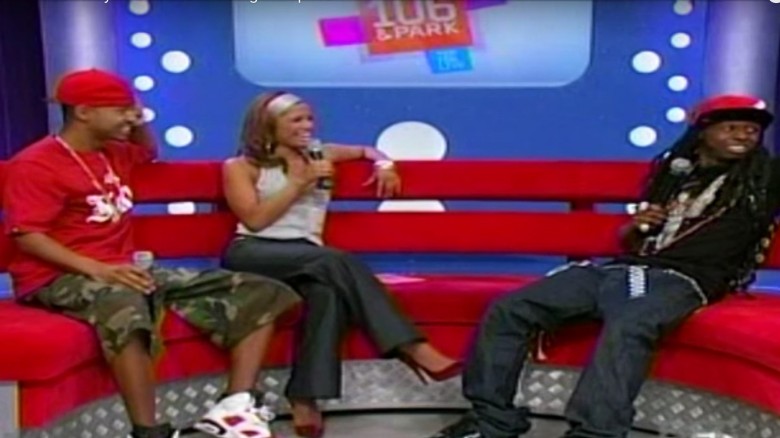 Pop music evolved to a place where the hottest thing was no longer five groups of pretty boys singing songs about girls, or solo acts of pretty girls singing songs about boys. By the mid-2000s, boy bands and pop princesses were on the way out, and hip-hop and R&B acts were dominating the charts. And just as teenagers had once devoured teen pop via TRL, the next generation of teenagers had their own TRL-like outlet to devour: 106 & Park, BET's own video countdown show...and total TRL clone.
By the time TRL was canceled in 2008, BET's live call-in request show — that had the exact same format as TRL, mind you– was the most-watched music show on cable TV by young people. But 106 & Park also aped something else from TRL: people stopped caring about it eventually, and it too was canceled in November 2014.
The show wouldn't play the whole video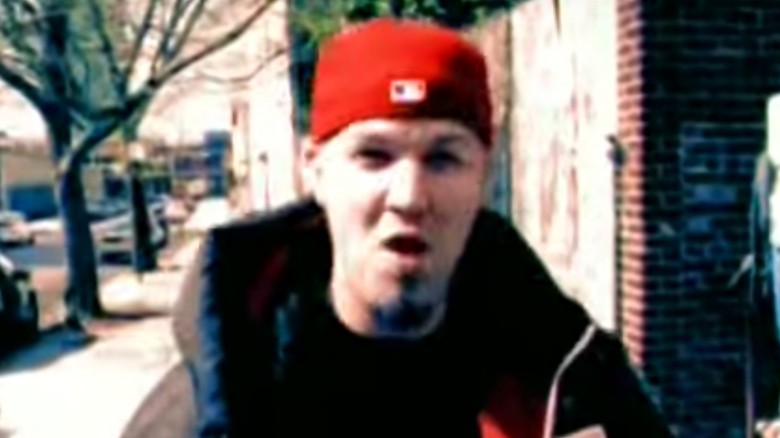 The entire point of TRL was that it was a place to watch the most popular music videos every weekday. Toward the end of the show's run, however, they pretty much abandoned that premise, rarely showing an entire video, and if they did, it was only for the #1 clip of the day. There were more important things to do, like interview celebrities, promote other MTV shows, and make room for ads, after all. This meant that the music videos got squeezed out of the music video show.
Labels weren't happy, with one executive (Lou Robinson of the RCA Music Group) telling the New York Times that "to spend all that money to have an artist to come in and do two segments and show 20 seconds of the video, it's not money well spent." But you know did play the whole video? The good old internet!
YouTube made waiting passé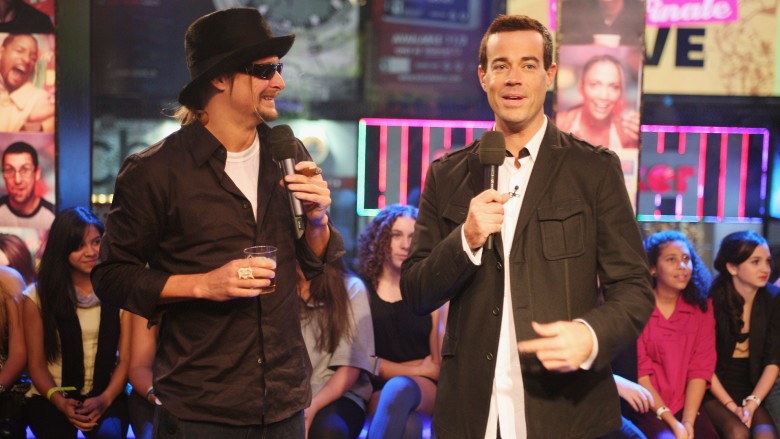 Countdown shows used to be a very popular thing on both radio (long live Casey Kasem) and music video networks. TRL took the standard weekly countdown and made it a daily one, allowing viewers who really, really wanted to see a certain video (or just hear the music) the chance to do so every day at a set time. But with the rise of streaming music services that made music virtually free and always accessible, — not to mention an endless buffet of free music videos on YouTube — it became a little hokey to wait around for TRL in the hopes of seeing that sweet new Tokio Hotel video. Or rather, as was the case with TRL, 20 seconds of that sweet new Tokio Hotel video.
Videos got lame, and then they got DIY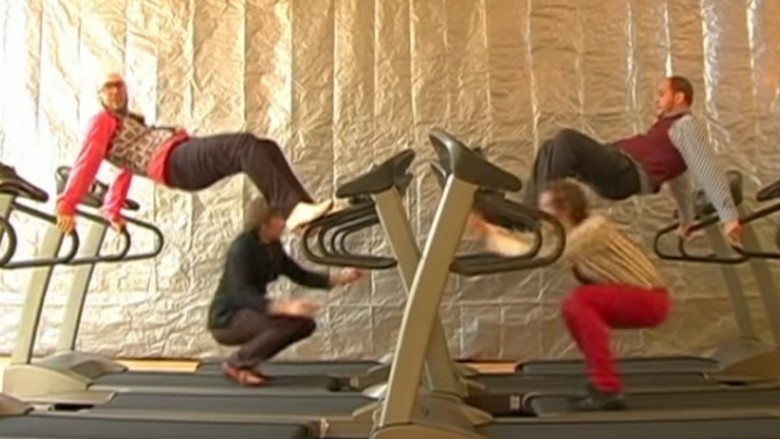 YouTube
Decreasing music industry revenues led to greatly slashed video budgets. That resulted in far fewer memorable music videos from the mid-2000s than from, say, the '80s or '90s. Thus begot the age of bland and boring videos. Example: Kelly Clarkson — as amazing a singer as she is — turned out a straightforward video for her hit "Because of You" in 2006, which won the MTV Video Music Award for Best Female Video. No way you remember that video. It features a lot of shots of, uh, Kelly Clarkson singing.
Those that did make innovative music videos made them themselves, such as bands like OK Go, who self-produced and self-released their vids to that usual killer of old technologies: the internet, which meant they didn't need MTV's blessing in the form of airtime. Result: OK Go's "Here it Goes Again" racked up more than 30 million hits in no time. And if you only wanted to watch 20 seconds of it, that was your chocie and yours alone.
The rise of reality TV was a real reality check.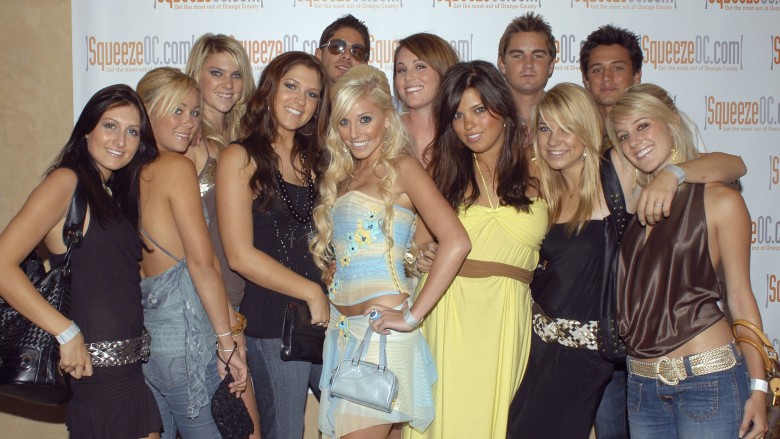 Getty Images
From a peak of about 700,000 daily regular viewers in 2000, TRL was only pulling in about half as many by 2008. MTV's programming had simply shifted away from music-based stuff, to reality TV shows about wealthy and obnoxious teenagers. Shows like Laguna Beach: The Real Orange County, The Hills, and My Super Sweet 16 were huge, with The Hills alone pulling in about four million viewers an episode. Math time!, That's roughly six times as much as TRL ... in its prime.
MTV already had a replacement lined up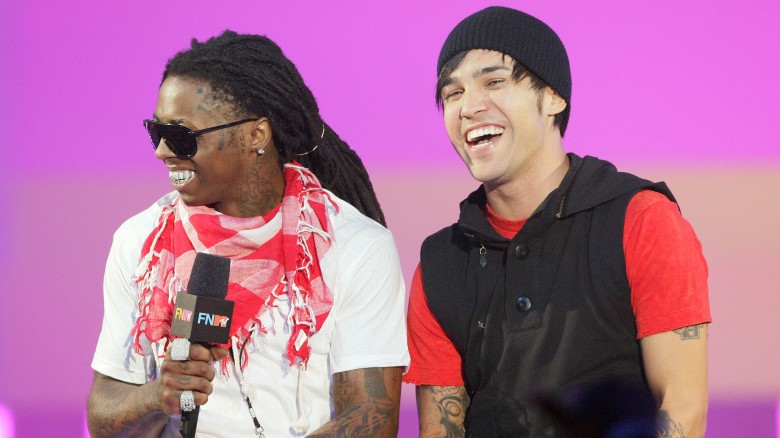 Getty Images
TRL was the rare, long-running show for MTV, a channel which tends to not keep shows around for too long — they're constantly reinventing themselves in the pursuit of young viewers, who cycle through trends frequently. But finally, MTV let go of the underperforming TRL in 2008, in favor of, um, another video countdown show it had launched earlier that year, FNMTV. (That's short for "Friday Night MTV.")
Hosted by Pete Wentz of Fall Out Boy, FNMTV combined live performances with a handful of videos—shown in full. Even though it aired just once a week, so as not to burn out its material or wear out its welcome, FNMTV did both. It simply not couldn't keep the spirit of TRL alive for long—it was canceled in December 2008, just a few weeks after TRL left the air. NO countdown show replaces it, because it might take MTV awhile at times, but they do learn their lesson eventually.