Miracle Fishing: The Truth About Miles Hargrove's Relationship With Tom Hargrove
The new documentary Miracle Fishing, streaming on Discovery+ this month. The film takes a very intimate look at a family in crisis. (The trailer is posted on YouTube.) In the 1990s, one family grappled with a situation not many face: a kidnapping in what was then one of the most dangerous areas in the world. Miracle Fishing's director is Miles Hargrove, and he has a very interesting relationship with the family in the middle of his film.
The film follows the Hargrove family as it deals with the kidnapping of agricultural scientist (he specialized in rice) and journalist Tom Hargrove by Colombian rebels. He was on his way to work when a makeshift roadblock by the FARC rebels stopped him. The journalist was taken because he was believed to be a government agent, based on his ID, which said he worked at the International Center for Tropical Agriculture, or CIAT for short.
As you can probably guess from their shared last name, Miles Hargrove is related to Tom Hargrove. Miles is Tom's son, and he shared his family's personal story in the film, said D Magazine. The documentary features home videos shot in 1994 as the Hargrove family grappled with negotiating with the kidnappers and fear for their father.
A coping mechanism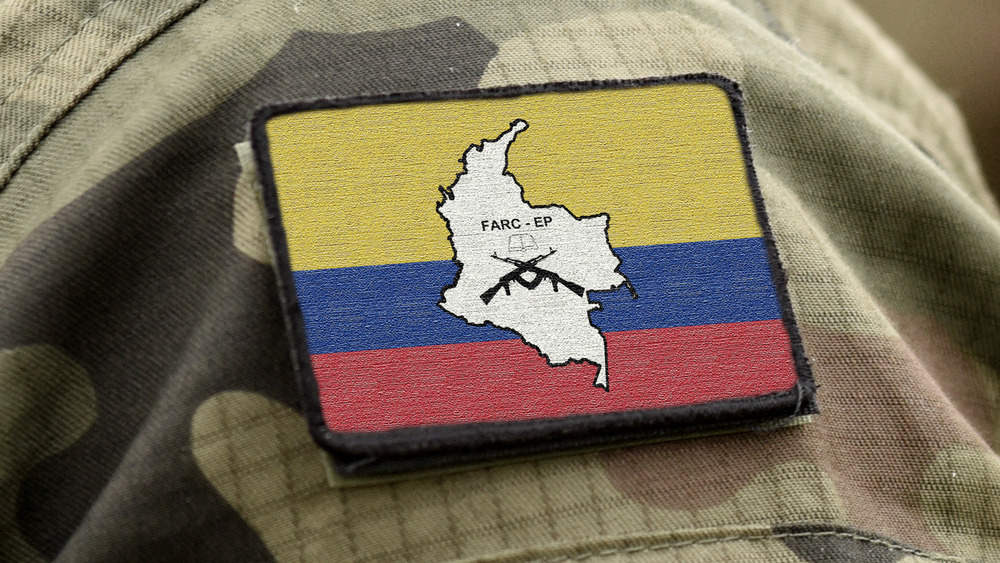 Shutterstock
The younger Hargrove was only 21 when his father was abducted, he said in an article he wrote for The Hollywood Reporter. The family felt isolated, since the US government and his father's employer, CIAT, refused to negotiate with the kidnappers — people they considered terrorists. Hargrove said he felt helpless and confused until his mother suggested he document what was happening.
That grainy '90s footage became the basis of Miracle Fishing, a translation of pesca milagrosa, a method in which FARC members "fished" for kidnapping targets — rich targets, they hoped — in the streets of Cali, Colombia, for ransom.
When Miles got the news, he was a sophomore at Texas Christian University, the BBC said. Immediately he was on his way to his parents' home in Cali. Miles said he had no intention of making a movie out of his family's whole ordeal. Picking up the camera was his coping mechanism.
After the rebels released his father, Hargrove decided to be a filmmaker full-time. He graduated with a degree in film. By luck, he was offered a job to document the making of the movie Proof of Life, starring Meg Ryan and Russell Crowe, per Dallas News, a movie heavily inspired by his father's story. Hargrove went on to work on the films Miss Congeniality and the Harry Potter series, where he met his wife. Eventually, Hargrove cut together the footage from his father's kidnapping after decades of trying to work on it as a way to continue his healing.