Cheap Trick's Robin Zander Is Worth A Lot More Than You Think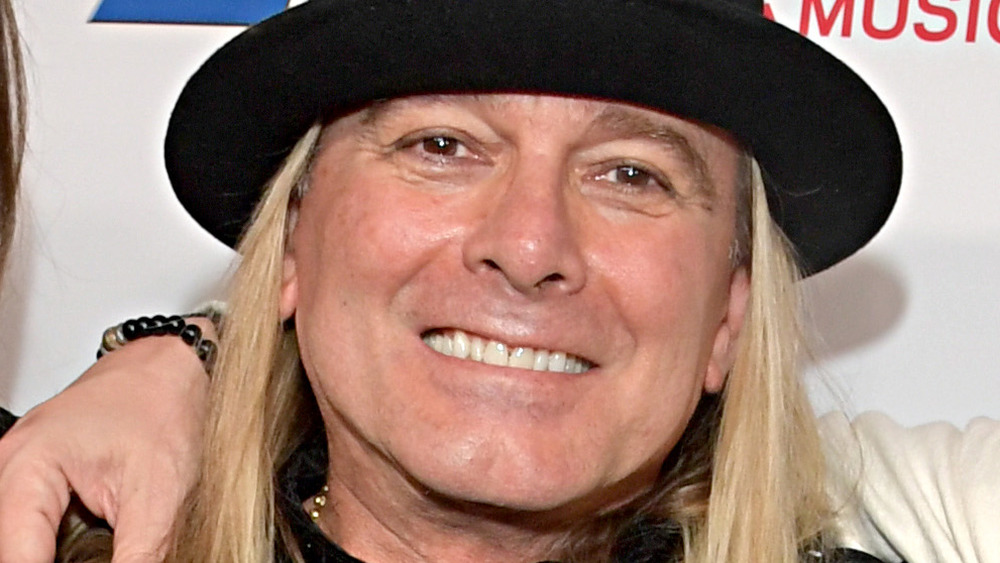 Lester Cohen/Getty Images
He wanted us to want him, he needed us to need him — and we did! (Also, apologies if that's stuck in your head now.) Robin Zander, lead singer and rhythm guitarist for the band Cheap Trick, ruled the pop-rock airwaves of the late '70s and early '80s along with his bandmates. It was a steep climb for Zander and the rest of the group, though. According to the music blog Ultimate Classic Rock, Cheap Trick relentlessly toured the Midwest until they were finally discovered, wholly by chance, in a ... bowling alley?
Yep, the band that would go on to be inducted into the 2016 Rock and Roll Hall of Fame (and by Kid Rock, no less) was discovered in a Waukesha, Wisconsin, bowling alley. Though fame and success may have been slow to find the band (their hit singles, "I Want You To Want Me" and "Dream Police" didn't make the cut for inclusion on their first, modest-selling album, per Ultimate Classic Rock), Cheap Trick eventually broke through in a big way. So how much of that success ended up in Robin Zander's pockets? You might be surprised.
Robin Zander's wealth is no cheap trick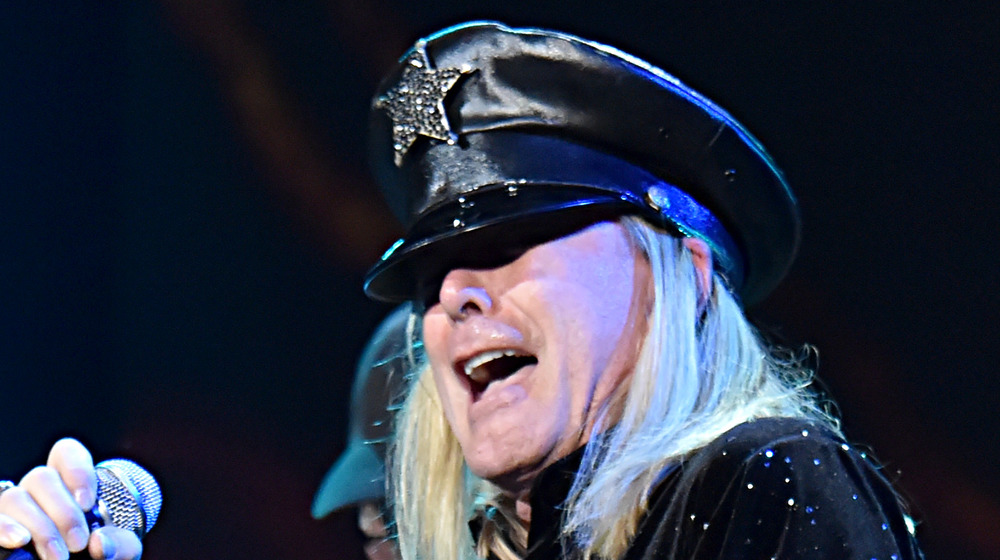 Lester Cohen/Getty Images
Though not Cheap Trick's original singer, Zander was lucky enough to have fronted the band during their superstar years, and attaining a net worth of around $25 million today, according to Celebrity Net Worth. The blog Wealthy Persons, however, estimates the 2021 figure to be a little higher, at $30 million. Eh, who really cares about a difference of a measly five mil once you've gotten to that level of wealth? Like most wealthy musicians, Robin Zander's riches likely come from a mix of songwriting credits, royalties, and touring revenue. As Ad Age reminds us, Diet Coke even licensed "I Want You To Want Me" for a TV ad, which must have added a few zeroes on the band's check.
Today, the band has gone back to their roots, touring almost nonstop, according to the grueling schedule on their website. It's possible, though, that Zander is touring these days more from a desire to play music rather than necessity. In his rare downtime, Celebrity Net Worth reports that Zander has made his home in Safety Harbor, Florida, where he lives with his wife and two children.