The Walking Dead Star Who Appears In Tom Petty's Latest Music Video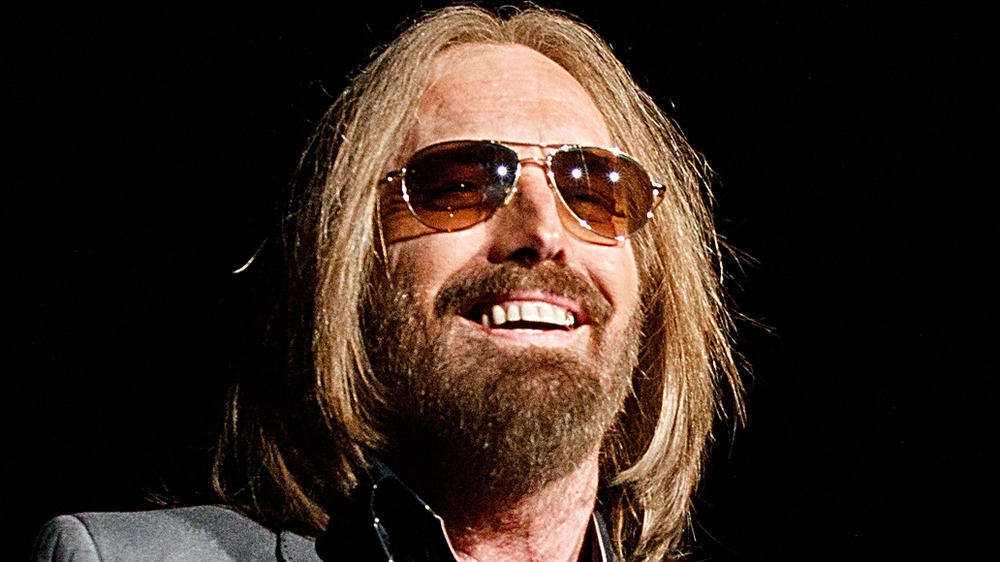 Andrew Chin/Getty Images
The legendary Tom Petty was the frontman of the famous rock band the Heartbreakers, a group created in 1976 and still surprisingly active up until Tom Petty's death in 2017. Together the band created music that related to American life, and they helped popularize the sub-genre of heartland rock music. In 2020, Petty's highly-anticipated posthumous project titled Wildflowers & All The Rest was released. The album is a reissue of his 1994 solo album Wildflowers, but the 25-track two-disc album also features several previously unreleased songs he recorded (via Rolling Stone).
One of the unreleased songs is "Something Could Happen," and the video for the song dropped in December. Oftentimes, posthumous music videos tend to feature music video footage the deceased artist filmed before their death, or they might make heavy use of archival tapes, concert performances, and so on. But there were no Tom Petty visuals in the video; instead there was some animated story-telling and a guest appearance from a familiar face on the hit TV-show The Walking Dead.
Lauren Cohan's journey in Tom Petty's video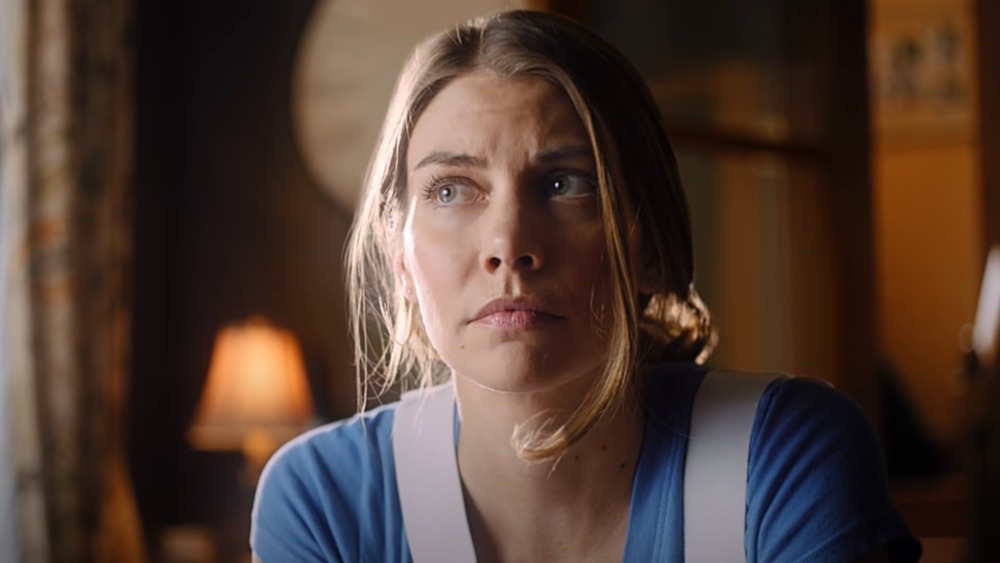 Tom Petty/YouTube
Actress Lauren Cohan, who plays Maggie on The Walking Dead, is the main character in the video. It opens up with her sitting on a couch and scrolling through channels. She lands on a self-help segment about decluttering one's life and looks around her house at some potential clutter she starts clearing out. It then follows her on a romantic journey and she ends up on a failed date. But the items she attempted to discard somehow build themselves into a human-ish form and show up at her door as a potential dating partner. The being has roller skates for feet, a hand mirror for a face, and an old mop for hair — the hair in particular gives off vibes of Tom Petty.
After a successful date, the pair is on a high, but the imitation Petty slips after leaving her house for the evening. Little by little, passersby take the items that created him. The following day Cohan's character finds just one piece of him left — a heart-shaped jewel — and the video closes.
Ahead of the video's premiere, the actress tweeted that she was "...honoured to be a part of this project." And who wouldn't be?