How Old Black Sabbath Was When They Wrote Their Debut Album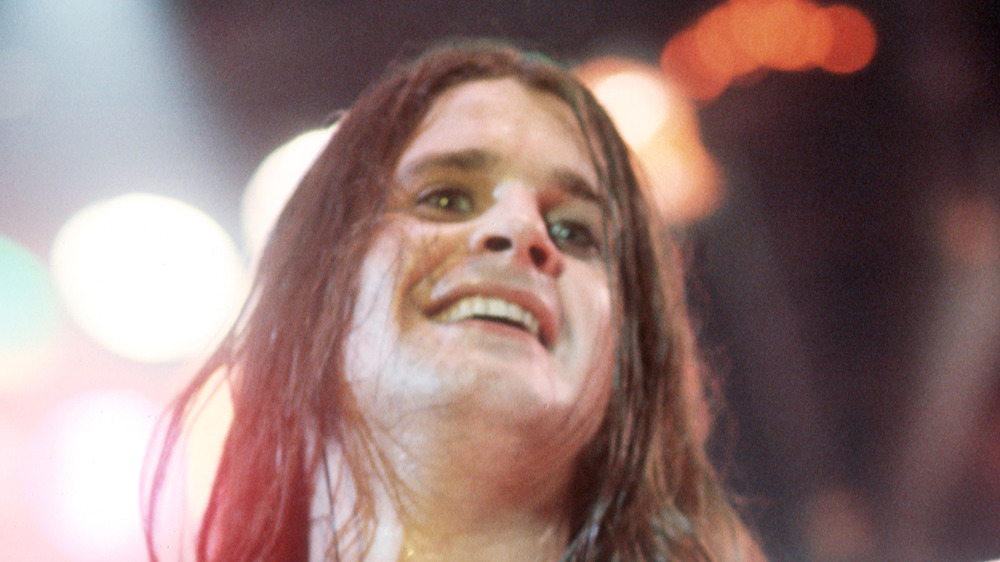 Michael Ochs Archives/Getty Images
Once known as the Polka Tulk Blues Band, then Earth, heavy metal pioneers Black Sabbath have come a long way since their early days in Birmingham, England. In 1968, guitarist Tony Iommi and drummer Bill Ward had just left their band Mythology. At the same time, singer Ozzy Osborne and then-guitarist (later Black Sabbath bassist) Geezer Butler were looking for new bandmates after leaving a previous band called Rare Breed. Not long after, the band would come together to form the Polka Tulk Blues Band. "I realized I went to school with Tony," Osbourne told Rolling Stone. "We just got to talking one day about forming a band and that's how it started," said Butler.
The band changed their name to Earth, then, Butler suggested the band call themselves Black Sabbath. After covering other band's songs and developing their own sound, and, after being turned away countless times by record labels, Black Sabbath kept on playing shows. Eventually, their determination would pay off, as one label would understand the band, leading Sabbath to get signed.
Black Sabbath record Black Sabbath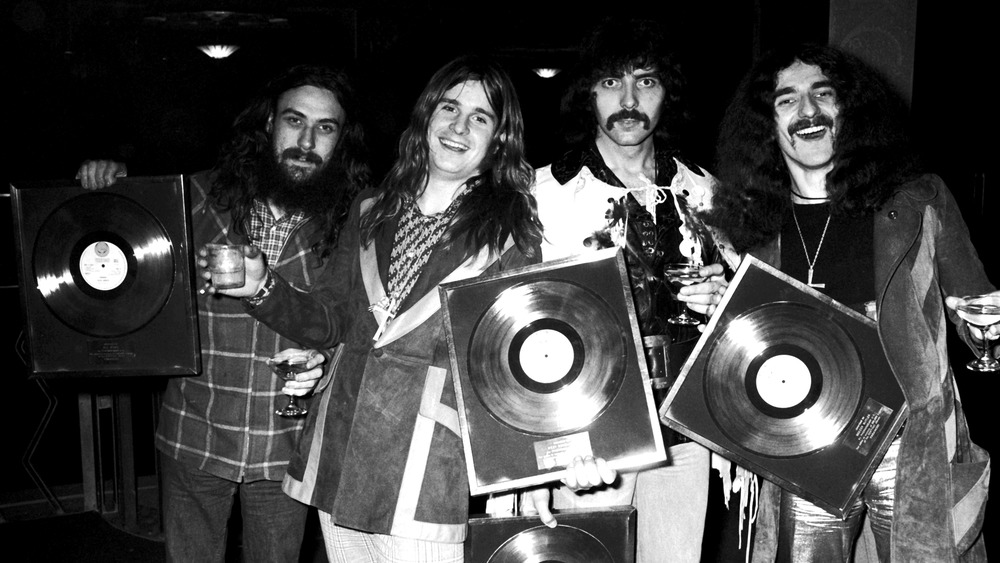 Michael Putland/Getty Images
In 1969, after Sabbath was signed to Vertigo Records, they were sent to Regent Sound Studios in London to begin recording their self-titled debut album, Black Sabbath, per Consequence of Sound. At the time of the recording, the band members were in their early '20s. Ozzy and Butler were both 20 while Iommi and Ward were 21, per Loudwire. Instead of recording each instrument at a time, the album was recorded live as Rodger Bain produced. "Black Sabbath, we recorded in 12 hours, believe it or not," Ozzy said on the After Hours TV show, per Consequence of Sound. "The whole thing was done in 12 hours — on an eight-track machine in a little backstreet studio in London. It cost like... 10 bucks to make or something."
The album was released on Friday the 13th in February 1970 in Europe. In June of that year, the album would be released in the U.S. by Warner Bros., per Rolling Stone. As bands and artists like Jimi Hendrix and Led Zeppelin were going darker and heavier with some of their music, Black Sabbath made it their overall sound and helped pioneer heavy metal as we know it today. The album would go on to become a classic that would help push music further and change the culture around the world.