The Tragic Death Of Mike Porcaro From Toto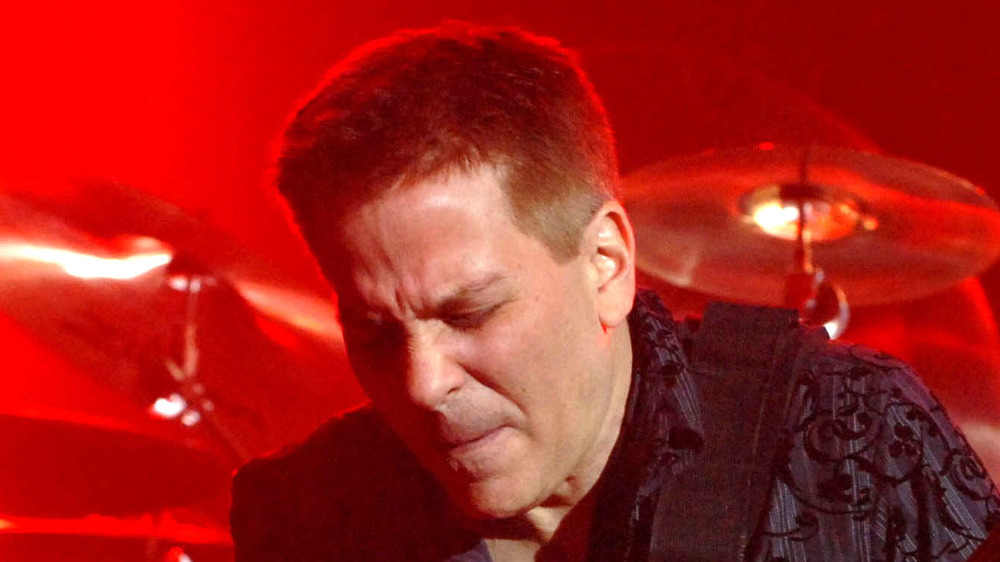 Brian Rasic/Getty Images
Classic rockers Toto formed in 1977, when veteran musicians Jeff Porcaro and David Paich first joined forces. Radio stations around the world have seemingly been playing "Africa" on a constant loop ever since its release. In fact, this is literally the case in the Namib Desert, where, the BBC reports, Namibian artist Max Siedentopf has set up a solar-powered sound installation where the song will play forever.
Through lineup changes and industry turmoil, Toto continued to produce the goods. The group has faced shocking tragedy after shocking tragedy along the way, some of which was part and parcel of the music business in their heyday and some of which went far beyond that. The saddest chapters of the band's history, however, were the separate deaths of two of the three Porcaro brothers — Jeff, Mike and Steve Porcaro were all Toto members. What a touching and tragic biopic the band's story would make.
Not one family tragedy, but two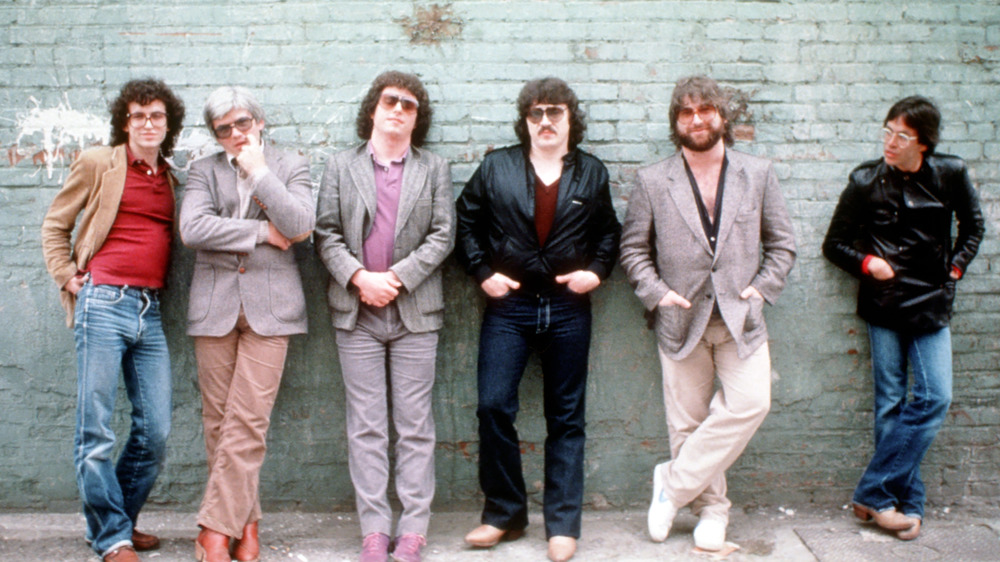 Michael Ochs Archives/Getty Images
Toto drummer Jeff Porcaro died first, on August 5 1992, aged just 38. AP News reports he had been taken ill at his home while spraying pesticide on his property, passing away later that day. It's impossible to say whether Porcaro's death was caused by cocaine use or whether it was a genetic heart condition, as Lukather attested: ""...he had a bad heart... He had two uncles who died when they were 40 years old from heart disease," he stated on I'd Hit That: A Podcast For Drummers (via Something Else). However, his brother, Mike Porcaro, suffered not a sudden, shocking death, but a tragically drawn-out one.
While Jeff was a master drummer, middle brother Mike was an ace on the bass. He had been Toto's bassist since 1982, through the trauma of his brother's death, into the 2000s. As Rolling Stone reports, he had been forced to stop touring in 2007 and Leland Sklar took over as bass player. Porcaro had been battling the tragic and inevitable decline of amyotrophic lateral sclerosis — Lou Gehrig's Disease.
The relentless march of his condition took a steady toll on him, from first noticing a numb sensation in his fingers, to the gradual erosion of his ability to play, and then mobility itself. As his health worsened, his Toto bandmates reunited (having gone their separate ways in 2008) to tour in his honor. After courageously grappling with the condition, he died on March 15, 2015, aged 59.