This Is Why Creedence Clearwater Revival Really Broke Up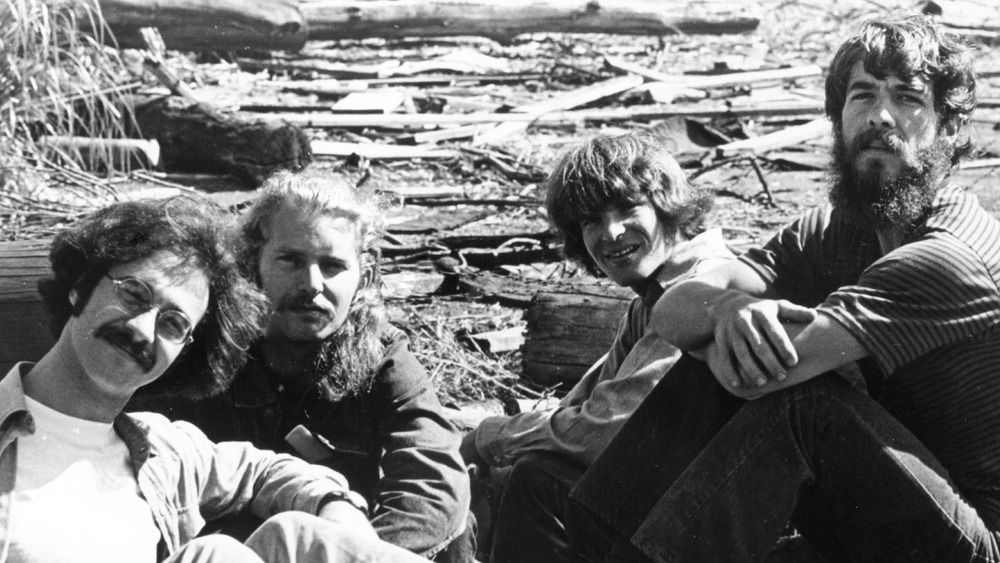 Michael Ochs Archives/Getty Images
Creedence Clearwater Revival made a name for itself by "[bringing] rock back to its roots with a concise synthesis of rockabilly, swamp pop, R&B, and country," per AllMusic. The group started out in high school as The Royals and briefly recorded as The Golliwogs before renaming themselves a third time and quitting their sound that ripped off the bands of the British Invasion in favor of singer, songwriter, and guitarist John Fogerty's vision of "swampy blues rock." Fogerty became the sole songwriter and singer of the group, which included his brother Tom Fogerty on rhythm guitar, Stu Cook on bass, and Doug Clifford on drums.
John's leadership led to great success for the band. Their first, self-titled album as Creedence Clearwater Revival came out in 1968 and was a hit. In early 1969 the song "Proud Mary" went to number 2 on the Billboard Top 100 and paved the way for five more albums within three years, with a slew of hit singles that are still popular classic rock favorites today, including "Green River," "Bad Moon Rising," and "Down On The Corner."
Success doesn't always guarantee a band will work well together, and the members of Creedence developed a particularly acrimonious relationship that would continue for the rest of their lives. According to Ultimate Classic Rock, "by the time the group recorded 1970's Pendulum, the writing was already on the wall that the end was near for Creedence Clearwater Revival."
Bad reviews and contract disputes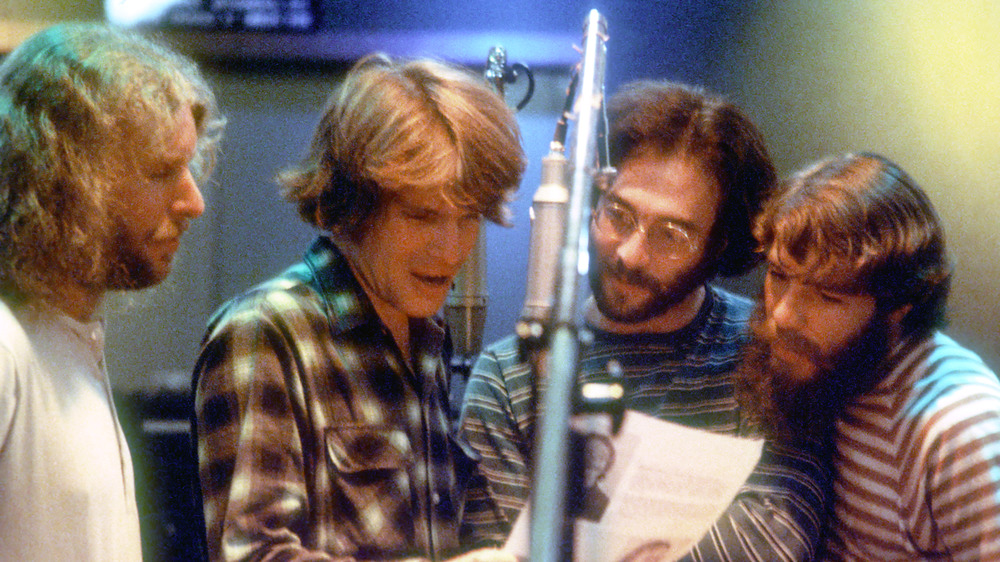 Michael Ochs Archives/Getty Images
Tom Fogerty, Doug Clifford, and Stu Cook started questioning John Fogerty's leadership and "pushed for more of a voice in the band's music and business decisions," as reported by Ultimate Classic Rock. Tom Fogerty ended up quitting the band entirely in 1971, leaving the three remaining members as a trio. John Fogerty told Clifford and Cook they could contribute their own songs to the band's next album, 1972's Mardi Gras. It sold well but received overwhelmingly bad reviews from critics; Rolling Stone's Jon Landau went so far as to call it "the worst album I have ever heard from a major rock band." Apparently the negative reactions to the album took their toll, not to mention the "series of disputes" between John Fogerty and the band's label, Fantasy Records, regarding contracts and music rights. The band broke up later that year.
Tom Fogerty made a few solo albums that didn't do nearly as well as his work with Creedence Clearwater Revival. He died in 1990 from complications due to AIDS after contracting HIV via a blood transfusion. John Fogerty, Clifford, and Cook never repaired their relationship. Per Rolling Stone, at the band's 1993 induction into the Rock & Roll Hall of Fame, Fogerty refused to play with his former bandmates, who he claims sided with Fantasy Records in the aforementioned disputes. He also unsuccessfully attempted to legally prevent them from touring and performing as Creedence Clearwater Revisited, which they continue to do to this day.