Whatever Happened To Mick Taylor From The Rolling Stones?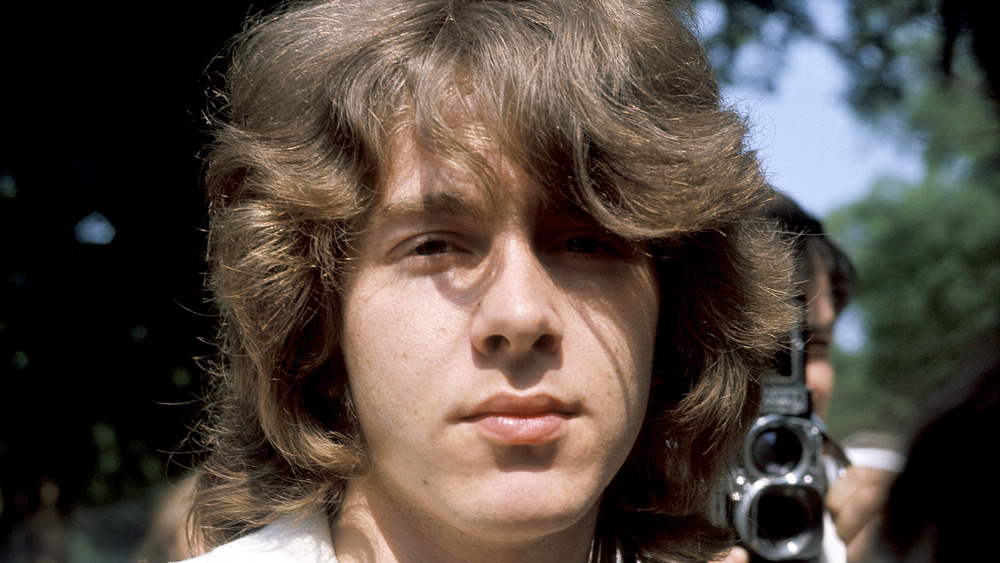 Photoshot/Getty Images
Guitarist Mick Taylor was only with The Rolling Stones for five years, but during his 1969-1974 stint, writes Louder Sound, the band put out some of its most critically acclaimed albums, including Exile on Main Street, Sticky Fingers and Let it Bleed. 
As the replacement for guitarist Brian Jones, whose substance abuse issues had become too problematic, Taylor brought a talent for technical and melodic playing. 
Stones' frontman Mick Jagger told Rolling Stone in 1995, "I think he had a big contribution. He made it very musical. He was a very fluent, melodic player, which we never had, and we don't have now. Neither Keith nor [Ronnie Wood] plays that kind of style. It was very good for me working with him ... I could sit down with Mick Taylor, and he would play very fluid lines against my vocals. He was exciting, and he was very pretty, and it gave me something to follow, to bang off. Some people think that's the best version of the band that existed."
But while some say the Mick Taylor years may have been the best version of the band, it wasn't the best version of Taylor's life, from his perspective. He said in an interview published on Classic Bands that he never had any intention of committing to the Stones long-term when he joined, saying, "I never really felt, and I don't know why, but I never felt I was gonna stay with the Stones forever, even right from the beginning."
Taylor went on to record and play with various artists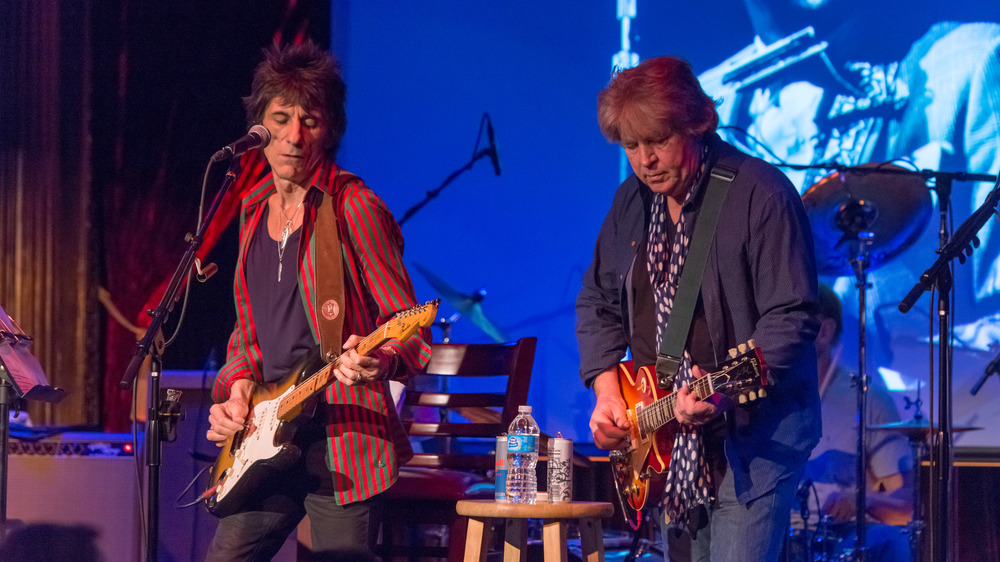 Larry Busacca/Getty Images
There were a number of reasons for his departure. Taylor told Louder Sound in January 2020, "Yeah, I could write a book about that. From the moment I joined John Mayall [in 1967, per Ultimate Classic Rock], right up until 1974, I'd been working all the time. I was completely used to either being in the studio or being on the road. If it wasn't with the Stones, it was with somebody else. I just needed a break."
In 1975 after he left The Rolling Stones (and was replaced by Ronnie Wood, pictured above left, with Taylor), Taylor joined Cream vocalist and bass player Jack Bruce in the Jack Bruce Band, but that was short-lived, according to all music. Over the decades Taylor has played on various artists' recordings and toured with several others, all while occasionally releasing a solo album. 
Today Taylor's net worth is around $300,000 according to Celebrity Net Worth, who reports that Mick Jagger's net worth is $500 million. According to the Guardian, in 2009, Taylor planned to sue the Rolling Stones over unpaid royalties, but Clash Music wrote a week later that Taylor had no intention of suing. 
Taylor's manager, Jeff Allen, told Clash, "He (Mick Taylor) certainly didn't say that he was going to sue the Stones. Mick's got a very good relationship with the Stones. In fact, the last time we met up with them, him and Keith (Richards) were like long-lost lovers — hugging each other and happy to see each other."