This Is Why Children Of Bodom Actually Broke Up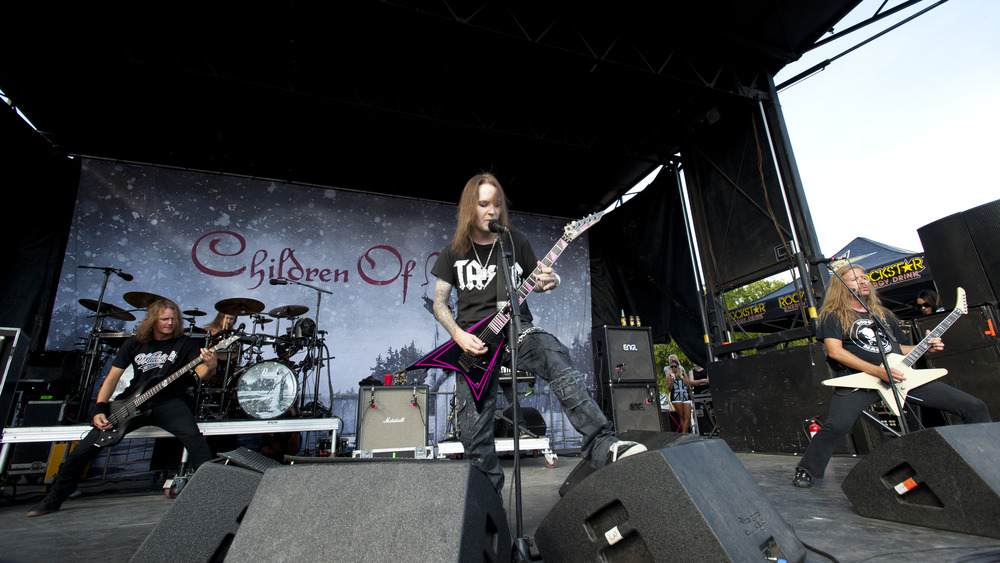 Cooper Neill/Getty Images
For most of their 26 years together, Children of Bodom was one of the leading forces in the melodic death metal scene. With vocalist/lead guitarist Alexi Laiho leading the way, the Finnish band enjoyed critical and commercial success, both in their home country and around the world — including the United States, where they had six albums enter the Billboard 200. However, it was late in 2019 when they played their final show, with bassist Henkka T. Blacksmith, keyboardist Janne Wirman, and drummer Jaska Raatikainen announcing their departure the month prior.
At the time they made the original announcement, the three ex-members did not provide much information on why they were leaving Children of Bodom, and it wasn't too clear either why the band was apparently finished at that point. However, they released a second statement in December 2019 that went into full detail on why they left the band and what their exit meant for COB's two remaining members at that time, Laiho and rhythm guitarist Daniel Freyberg.
The band 'couldn't find a shared viewpoint'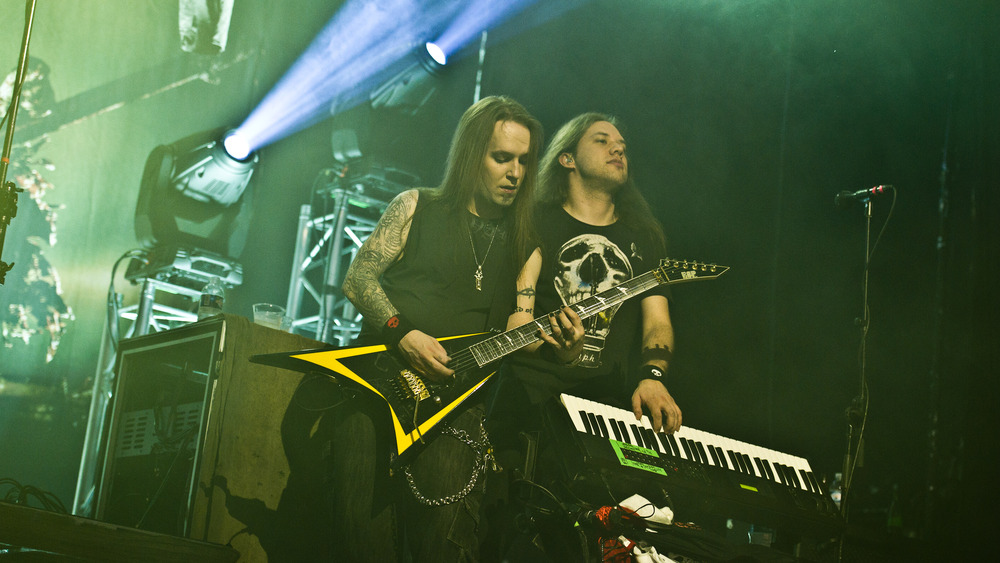 David Wolff - Patrick/Getty Images
As quoted by MetalSucks, Blacksmith, Wirman, and Raatikainen took to Facebook on December 23, 2019, and posted a joint statement where they addressed their fans and sought to clear up the "false rumors" that had swirled following their final concert. They explained that there was "no argument" about the use of the band name, as Laiho had sold them his share of the company, thus making them the official owners of the Children of Bodom brand. 
Blacksmith, Wirman, and Raatikainen went on to explain that contrary to speculation, they had no plans of retiring from the music scene, given that playing music is their livelihood and they have families who have supported them throughout their career. Most notably, the former members seemingly hinted that creative differences made it hard for them to keep playing in the band.
"Success brings with it the responsibility to take a stand on decisions unrelated to music as well," they wrote. "These decisions were very difficult for us. We were five band members, each with their own roles, but we couldn't find a shared viewpoint during these last few years."
Laiho's death makes full COB reunion impossible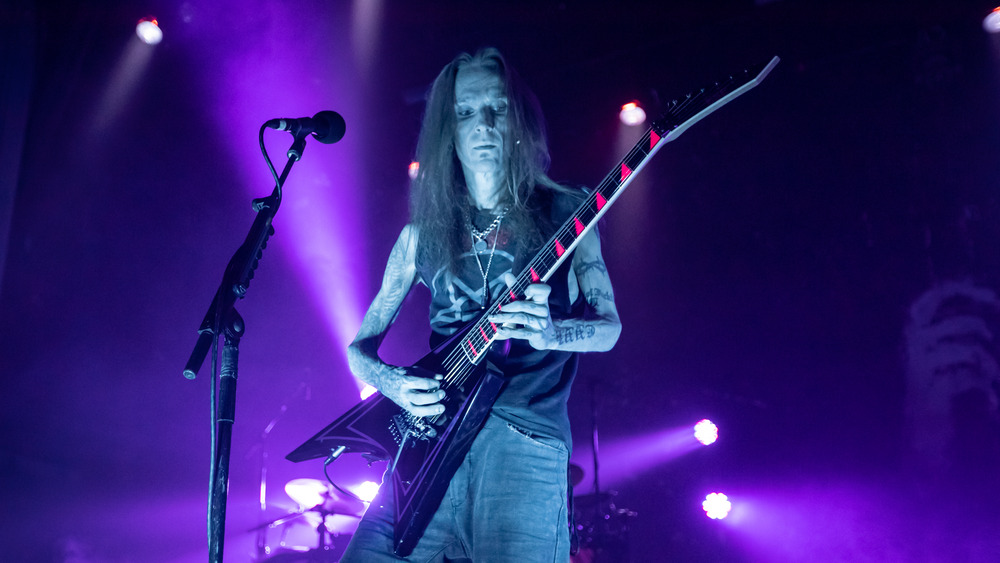 Miikka Skaffari/Getty Images
With Raatikainen, Blacksmith, and Wirman out of the band whose name they legally owned, Children of Bodom effectively ceased to exist following their departure. Laiho and Freyberg formed a new band called Bodom After Midnight shortly after, but they had only completed three songs and a music video at the time of Laiho's death on December 29, 2020, at the tragically young age of 41. 
Due to the passing of the talented vocalist and axeman, a true COB reunion is no longer possible, though it mostly remains unclear what the future holds for the surviving members of the band.
As reported by Blabbermouth in February, Bodom After Midnight will be releasing a three-song EP called Paint the Sky with Blood on April 23, 2021. The release features the aforementioned final recordings from Laiho, which include two original compositions and a cover of Swedish extreme metal legends Dissection's "Where Dead Angels Lie."