The Peculiar Case Of The San Francisco Witch Killers
The San Francisco Witch Killers murdered at least three people in the early 1980s, all while fueled by psychedelics and paranoid delusions. 
Susan Barnes and James Carson met in 1977 at a party, according to Oxygen. The attraction was instant, with Susan believing James was the man she envisioned three years prior — during a mescaline trip — who would be the man of her dreams. 
As Oxygen explains it, Susan was the one with the ideas and visions, and James was her doting lover and servant. As their relationship progressed, James changed his name to Michael and Suzan started spelling her name with a "Z." They both took the last name "Bear." 
Soon, the couple felt that they had a mission. They described themselves as "religious warriors involved in a holy war against witches," according to a 1986 Associated Press article, which in their view, meant they needed to kill people Suzan deemed a witch. 
After the misguided hippies were caught, Micheal explained their motivation for killing, saying, "Witchcraft, homosexuality, and abortion are causes for death," per The Journal. He also said Suzan was "a yogi and a mystic with knowledge of past, present and future events."
Though the couple would ultimately confess and be convicted of three murders, The Journal reported that they were suspected of several others while they spent much of 1978 hitchhiking around Europe. Once they ran out of cash, they made their way back to San Francisco and moved in with a 23-year-old aspiring actress, Keryn Barnes in 1981. 
The Witch Killer murders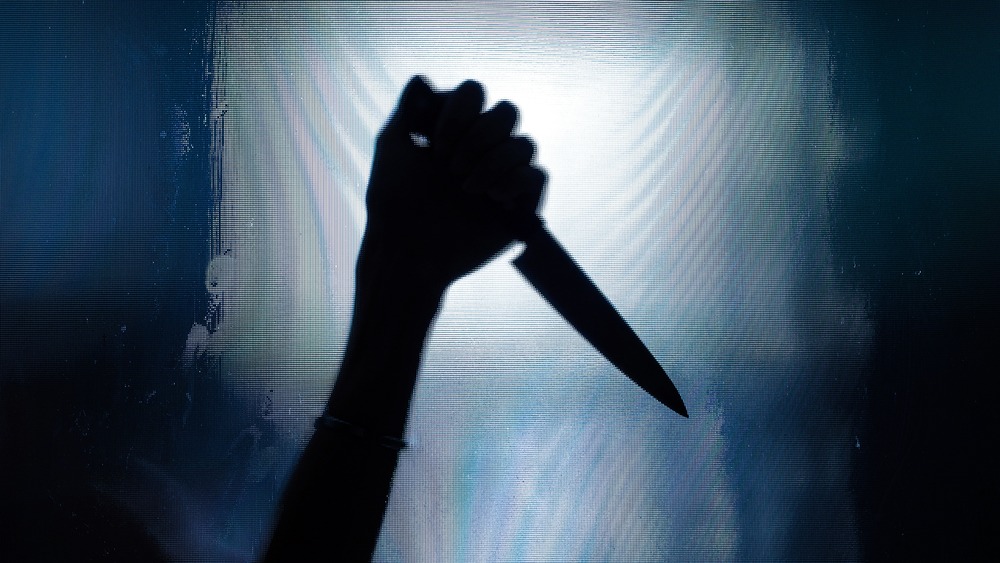 Shutterstock
Soon, the couple, who professed to be Muslim, wanted Barnes to become a second wife to Michael, but she wasn't feeling it, per Oxygen. After that rebuke, the Suzan realized Barnes was clearly a witch who was "draining Suzan of her beauty and powers as a yogi," according to the Associated Press. The couple believed their (made up) form of Islam gave them authority to kill witches, so Suzan told Michael to kill Barnes. 
Per the Associated Press, he beat her head with a frying pan before stabbing her neck and face with a paring knife multiple times. The couple drew childlike pictures on the wall of the apartment before running off, Oxygen reported.
Their next kill would be marijuana farmer Clark Stephens, 26. They worked on his farm in Northern California for a bit before an altercation led to Suzan declaring him a witch and Michael shooting him in the head. 
The killer couple got away with that for a while too until 1983, when their final victim, Jon Charles Hellyar, 30, picked them up. During the car ride, Suzan deemed him a demonic witch and told Michael to kill him. 
But Hellyar fought back. Oxygen reported the truck pulled over near a fruit stand and a man called for help after he saw the trio fighting and Hellyar get shot. A police chase ensued and the couple was finally caught. Hellyar died at the hospital. 
The couple was ultimately sentenced to 75 years to life in prison, according to SF Gate.