This Is How Much Seth Rollins Is Really Worth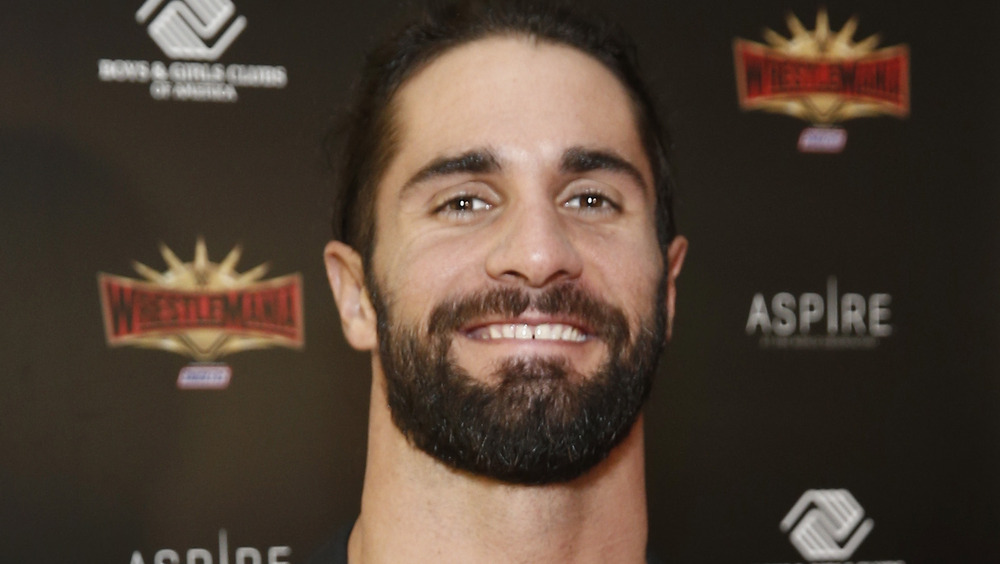 Brian Ach/Getty Images
Seth Rollins is undoubtedly one of the biggest pro wrestlers to emerge in WWE over the last decade or so. After cutting his teeth as a developmental talent in NXT, Rollins teamed up with Dean Ambrose (now known as Jon Moxley in AEW) and Roman Reigns in November 2012 to form The Shield — a faction that is widely considered to be among the greatest of all time. Since then, he has won multiple world titles and been part of so many memorable storylines, both as a babyface and as a heel. He's also done very well for himself outside the ring, as he and his fiancee, fellow WWE Superstar Becky Lynch, became first-time parents in December 2020.
As he's been a part of WWE's main roster for close to nine years and consistently been on top — or close to the top — of the card during that time, Rollins has amassed quite a fortune at the relatively young age of 34. But how much money is he really worth at this point in his career?
Seth Rollins is one of WWE's highest paid male wrestlers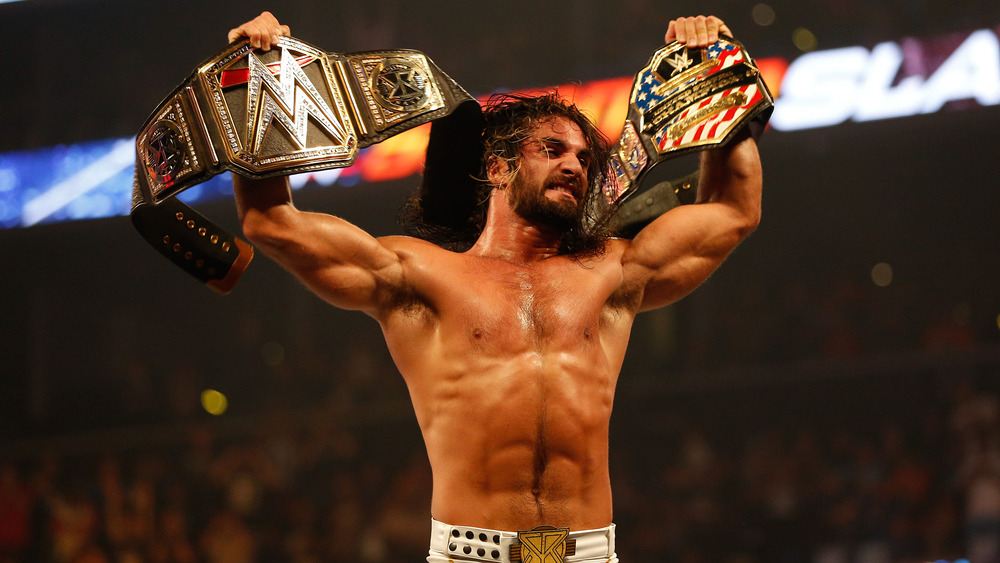 Jp Yim/Getty Images
As estimated by Celebrity Net Worth, Seth Rollins is worth around $9 million, proving that the hard work he's put in since starting his wrestling career in 2003 has truly paid off. Prior to signing a developmental contract with WWE in 2010, Rollins competed in several independent promotions, including Ring of Honor, where he competed under the ring name Tyler Black and caught the eye of the big leagues by winning the company's World Championship and World Tag Team titles. He then moved on to NXT, where he became the brand's inaugural champion in 2012 before getting elevated to the main roster as one-third of The Shield.
According to a December 2020 report from the Mirror, Rollins was the sixth highest-paid male wrestler in WWE that year, having made approximately $3 million. Ranking ahead of him were part-time talents Brock Lesnar and John Cena, as well as full-time competitors Roman Reigns, Randy Orton, and AJ Styles. That's some pretty good company to be with, and while it's unclear when his current contract expires, he is still in the prime of his career and should keep making big money as long as he remains healthy and continues getting a good push on WWE programming.