Bryson DeChambeau Is Worth A Lot More Than You Think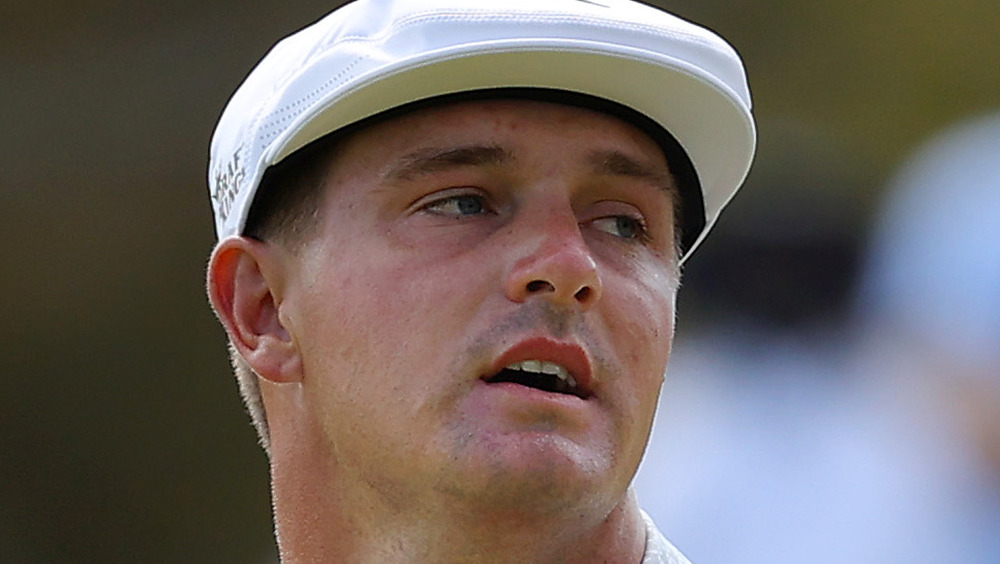 Kevin C. Cox/Getty Images
Professional golfer Bryson DeChambeau is set to make his fifth Masters appearance in Augusta on April 8. The young player is currently ranked fifth (via Golf Channel), and he's just 27 years old. DeChambeau has only been playing golf professionally for five years now. He made his debut in 2016 at the RBC Heritage tournament, says PGA Tour. To date, DeChambeau has achieved over nine wins, winning 8 PGA Tours, and even won his first international tournament in 2019 at the Dubai Desert Classic. Recently he's won the U.S. Open (per USGA), and just last month he placed first in the Arnold Palmer Invitational.
DeChambeau was born September 16, 1993 in Modesto, California. He was later raised in the California city of Clovis. There he played several sports before growing fond of golf when he was eight years old. As he grew, so did his love for the sport. By the time he was 16 he was participating in several teen golf tournaments. He took his love for golf to college at Southern Methodist University, where won an NCAA championship in 2016, says Today's Golfer. He would go pro that same year. Since then DeChambeau has certified himself as a rising star and standout pro golfer.
DeChambeau's massive prize earnings and net worth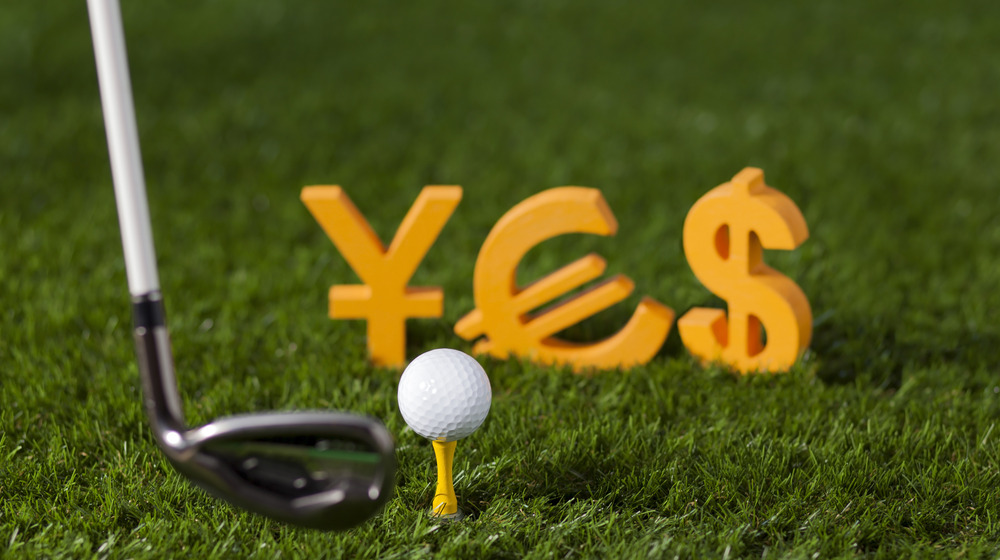 Shutterstock
In the last few years, DeChambeau has racked up several wins at a number of highly coveted golf tournaments. He currently has a net worth of $10 million dollars, according to Live Sport World. He is expected to see continued growth in net earnings, as just last year his worth was $8 million His most recent win at the Arnold Palmer Invitational earned him an additional $1.6 million for his bank account, according to Golf Digest. In last fall's U.S. Open, he won the United States Golf Association's (USGA) biggest prize award of $2.25 million dollars (via Golf Digest). His massive earnings from his wins have accounted for his rapidly rising worth.
Prize winnings from many major golf tournaments are always more than $1.5 million dollars. If he succeeds in getting the title in the forthcoming Masters, DeChambeau might pocket an additional $2 million. Last year's winner, Dustin Johnson, walked away with $2.07 million, says Golf Wrx.
The Masters begins April 8 this year.