The Most Underrated Member Of The Smashing Pumpkins May Surprise You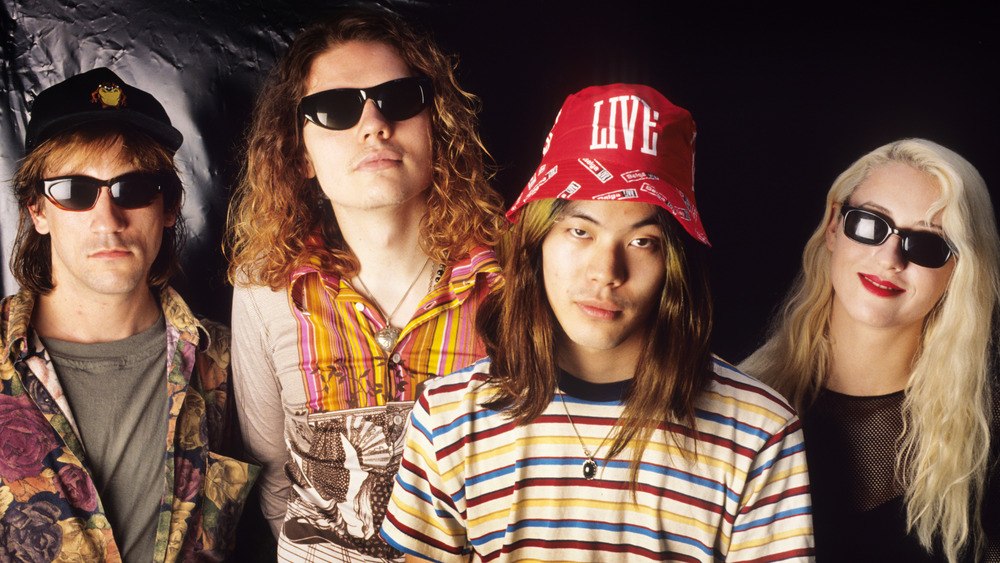 Gie Knaeps/Getty Images
The Smashing Pumpkins are a band that has seen myriad lineup changes, with lead singer/guitarist Billy Corgan being the only constant member since they formed way back in 1988. Since then, they've released several successful albums, and songs such as "Bullet with Butterfly Wings," "1979," and "Today" remain fondly remembered by those who came of age in the 1990s — and appreciated by younger listeners as well. And with that in mind, it's arguably the lineup of Corgan, guitarist James Iha, bassist D'Arcy Wretzky, and drummer Jimmy Chamberlin that stands out the most among fans.
Given Corgan's status as an alternative rock legend, plus the fact that so many musicians have joined, left, or in some cases, rejoined the Smashing Pumpkins over the last three-plus decades, it's easy to see any of these other individuals as underrated. However, there is one member of the group who was singled out by a number of fans as someone who doesn't get as much respect as several contemporaries who play the same instrument do. Who is this Smashing Pumpkins member, and why are they considered the most underrated member of the band?
Jimmy Chamberlin is seen as an underrated and overlooked drummer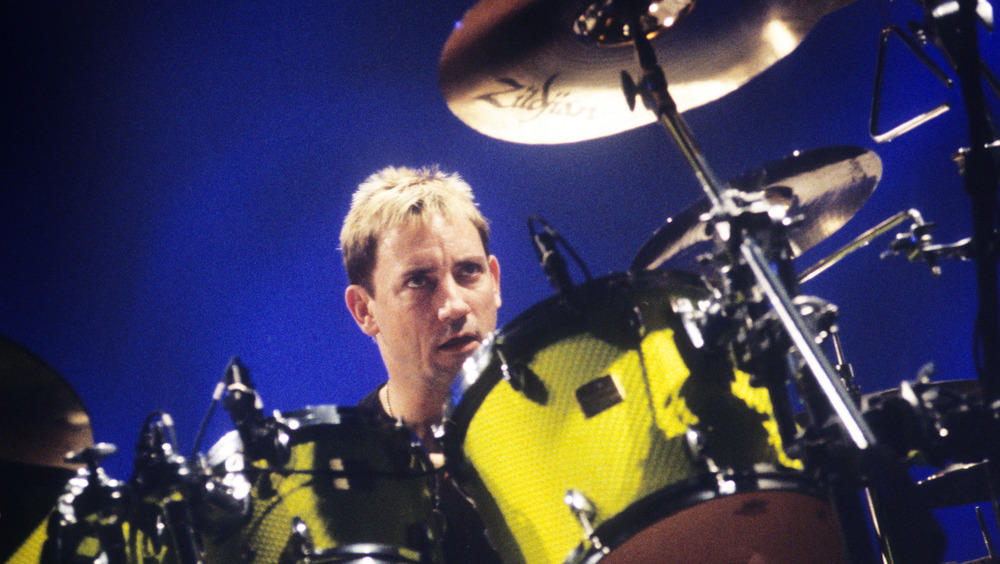 Gie Knaeps/Getty Images
In a recent Reddit thread discussing musicians who are underrated at their instruments, multiple users suggested that Jimmy Chamberlin doesn't get enough love as one of the best rock drummers of the 1990s. According to one Redditor, Chamberlin "basically walked all over his contemporaries in the '90s in terms of sheer talent" but still doesn't get as much attention as other stick-swingers from the era such as Dave Grohl (Nirvana/Foo Fighters), Matt Cameron (Soundgarden/Pearl Jam), Travis Barker (Blink-182), and Danny Carey (Tool). The user, however, added a disclaimer suggesting that Chamberlin might be more "overlooked" rather than underrated, due to how big the Smashing Pumpkins were in the '90s.
"He was an insane talent and very underrated. He has a background in jazz, too," another user pointed out. "I guess he kind of flew under the radar sadly, but I would place him above travis and dave anyday. I find them a little overrated." This was backed up by a third person, who wrote that Chamberlin's jazz background helped make him an "amazing" rock drummer.
Chamberlin's talent helped him rejoin the Pumpkins multiple times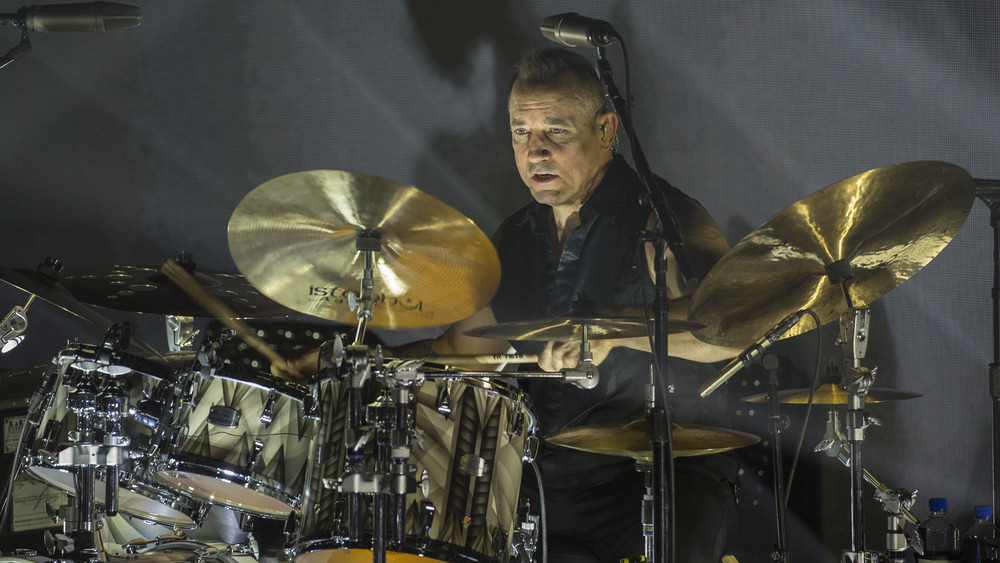 Barry Brecheisen/Getty Images
Although more than a few fans consider Jimmy Chamberlin the most underrated member of the Smashing Pumpkins, Billy Corgan doesn't seem to see it that way, as he explained in 2015 after the drummer was brought back for the Pumpkins' co-headlining tour with Marilyn Manson.
"You can't just grab somebody and say, 'Play drums on this Smashing Pumpkins song,'" Corgan told USA Today. "Jimmy's drum parts are so incredibly technical and nuanced that it's a very rare class of people that can step in and play."
Given that endorsement, it's not surprising why Chamberlin has been rehired by the Smashing Pumpkins multiple times through the years. As documented by NME, he was originally fired in 1996 shortly after he was charged with heroin possession. He rejoined the band in 1999 and remained in the lineup until the Pumpkins disbanded in 2000. While he was back on board when the group reunited in 2006, there are differing accounts on the circumstances behind his 2009 departure. Per The Ringer, Corgan "famously fired" Chamberlin in 2009, though the drummer claimed that he had voluntarily left the band in order to focus on his tech consulting career.
Six years later, Chamberlin was back, and he's still with the Pumpkins as the band works on their latest album — a 33-song "sequel" to previous releases Mellon Collie and the Infinite Sadness and Machina.