This Is How DMX Really Got His Name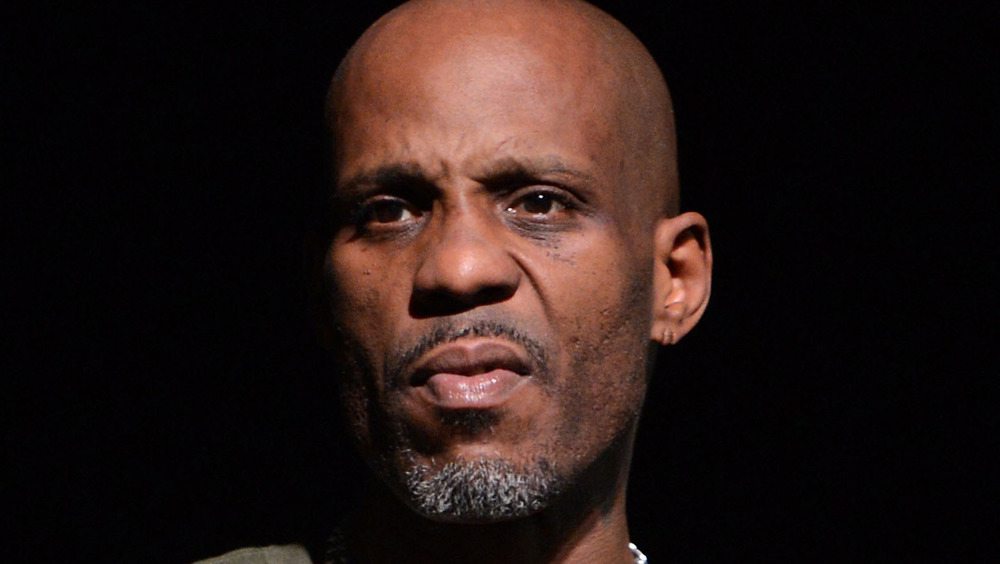 Scott Dudelson/Getty Images
On Friday, April 9, 2021, the world said goodbye to one of rap's most recognizable voices, Earl Simmons, aka DMX. He had been admitted to White Plains Hospital after suffering a "catastrophic cardiac arrest," as the New York Times says, where he was put on life support before passing away. He was only 50 years old.
There was a time in the late 1990s and early 2000s that DMX was the biggest name in rap. His signature, gravelly growl and dark, savage attitude, when combined with bangers such as "Ruff Ryder's Anthem," "Party Up (Up in Here)," and "X Gon' Give it to Ya" — likely instantly recognizable to anyone who once toted a first-generation iPod — helped propel DMX into overnight mega-stardom. As DMX himself explained in a career breakdown on YouTube, he was the first artist in music history whose first two, back-to-back albums went to No.1, reached platinum status, and were also released in a single year (It's Dark and Hell is Hot and Flesh of my Flesh, Blood of my Blood in 1998). Those two albums alone sold 7 million copies between them, per Slate.
DMX's troubled rise to the top was not easy, and neither was his attempt to stay there. From a childhood spent circulating through group homes, to an adulthood spent struggling with substance abuse, the life of DMX was embroiled in constant combat. The moniker he gave himself as a teenager — "DMX" — represents not only his self-made strengths, but the wounds he carried therein.
DMX's ruff ride to, and through, fame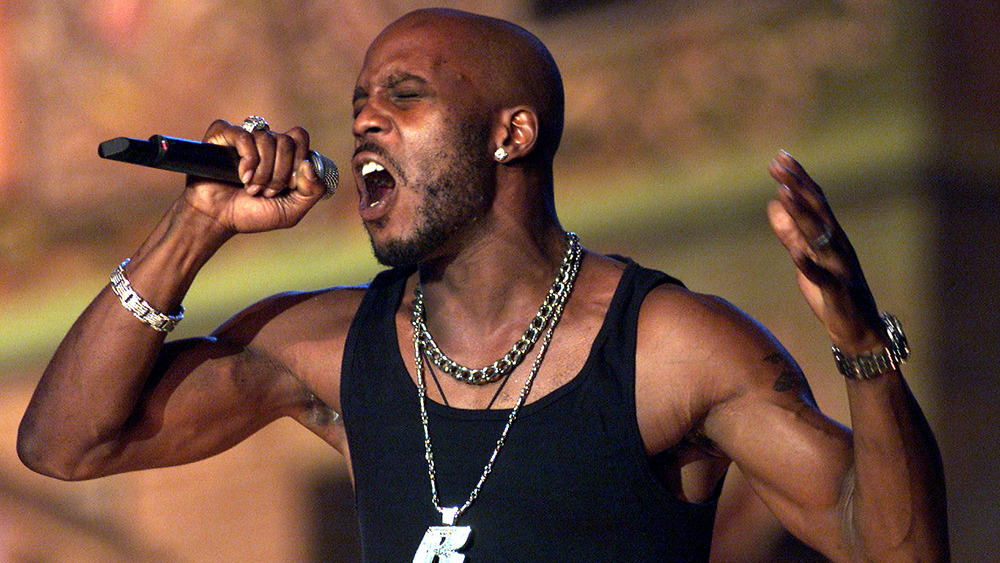 Scott Gries/Getty Images
Even though DMX should not be remembered for being a troubled person, it is important to know his history to understand his choices, including his name. Over the course of his life, DMX was jailed about 30 times, per GQ, on charges related to assault, drugs, robbery, violating probation, and more. His crack addiction started at age 14 with a laced blunt, per Billboard. He was arrested for drunk driving (per the BBC) in 2013, $1.7 million in tax evasion in 2017 (per The Guardian), and was released from jail as well as checked into rehab in 2019 (per NME).
These hard-to-shake, self-destructive habits come from the same place as his artistic authenticity: growing up in an abusive household in Yonkers, New York, as Celebrity Net Worth says. He said in the 2019 article in GQ that he only had 20 teeth left, and all jokes aside, he did lose two teeth at the hands of his mother, literally, when he was 6. He roamed his neighborhood befriending stray dogs to avoid going back home, as Slate says, and when he got older he used attack dogs to intimidate his victims, per the New York Times. 
After being kicked out of school in the fifth grade, he circulated around juvenile detention halls and group homes and took to crime and hip-hop for money and salvation, respectively. "I'd rob three times a day," he said, "before school, after school and on the late night."
DMX got his name from the Oberheim DMX drum machine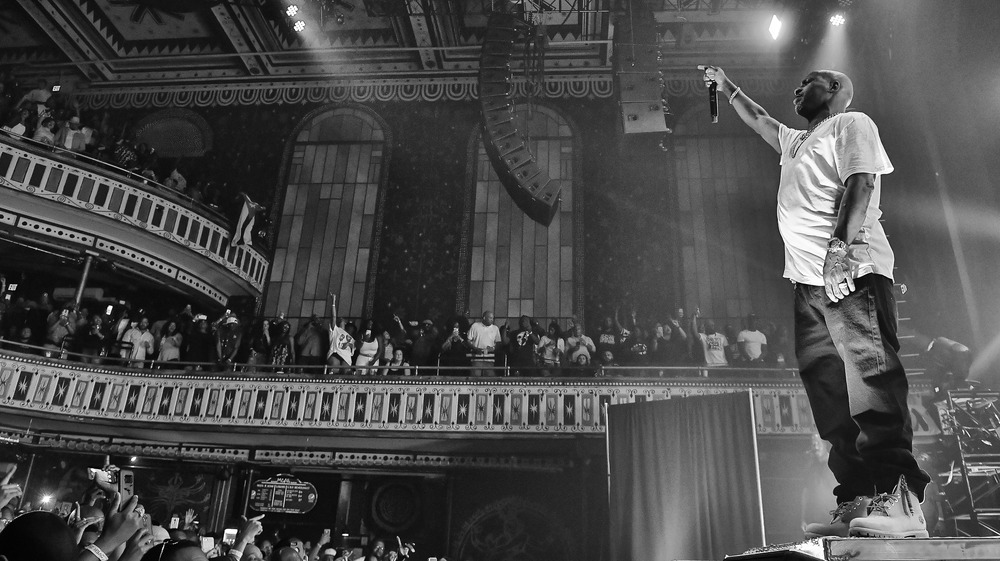 Paras Griffin/Getty Images
Through the 1980s and early '90s, DMX circulated around the New York rap scene and caught the attention of Def Jam, as Slate explains. His first single, "Get at Me Dog," was the perfect introduction to his hyper-aggressive persona and lyricism. By that time, DMX had already adopted his hip-hop moniker, and its hard, bark-like syllables.  
Contrary to popular rumors that DMX stands for "Dark Man X," the name simply comes from the Oberheim DMX drum machine that DMX used when he started beatboxing at age 16. On Rule Forty-Two he is quoted as saying, "Since I felt I was nice by the beats, I took that. It was strong, powerful. I liked the three letters and thought that it would be cool to make them stand for different things... I was no longer Earl Simmons or even Crazy Earl. I was DMX. DMX The Beat Box Enforcer."
DMX's gruff, brutal veneer shielded his thoughtfulness and humor from the world. In the aforementioned GQ article, he mentions regretting the one time in his life he referred to someone as a "bum," and he also answered questions such as, "Have you ever voted?" with a quick, "I'm a felon." This sensitivity and humor, to the very end, were a testament to the rapper's inner strength.
As the man said, "Give a dog a bone / leave a dog alone / Let a dog roam and he'll find his way home." R.I.P., DMX.