What Was DMX's Net Worth When He Died?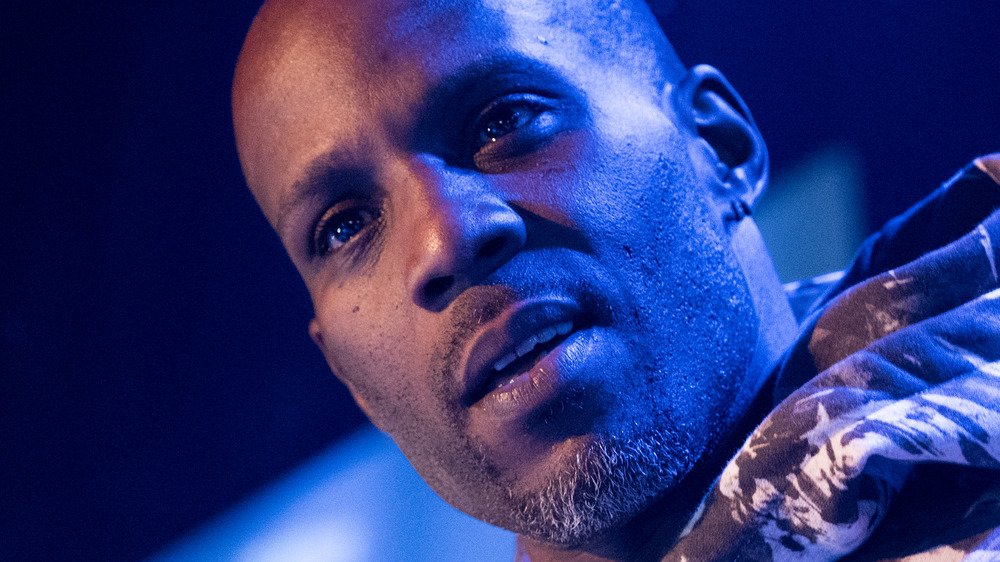 Noam Galai/Getty Images
Grammy-nominated hip-hop artist DMX died at the age of 50 on April 9 (via CNN). The rapper, known for his iconic barks and growls, had been on life support after experiencing a heart attack at his New York home a week earlier. 
DMX was born as Earl Simmons in Mount Vernon, New York on December 18, 1970, but spent most of his life growing up in the nearby city of Yonkers. He had a very troubling upbringing as a young boy, but in the years after he found fame the rapper was very open about his childhood physical abuse and drug addiction (via YouTube). 
But through the tough times, he found his love for rapping in the early '90s. He would get his big break after the release of his successful debut album titled It's Dark and Hell Is Hot in 1998. The popular single from that project, "Ruff Ryders Anthem," is a timeless hit beloved by many hip-hop fans. DMX released two more albums afterward titled Flesh of My Flesh, Blood of My Blood and ...And Then There Was X. All five of his first albums went No. 1 and he was the first rapper to achieve that milestone, says MTV News. DMX was a multi-platinum selling artist and one of the most successful rap artists of all time. Unfortunately over the years, his personal troubles would overshadow his commercial successes.
DMX's net worth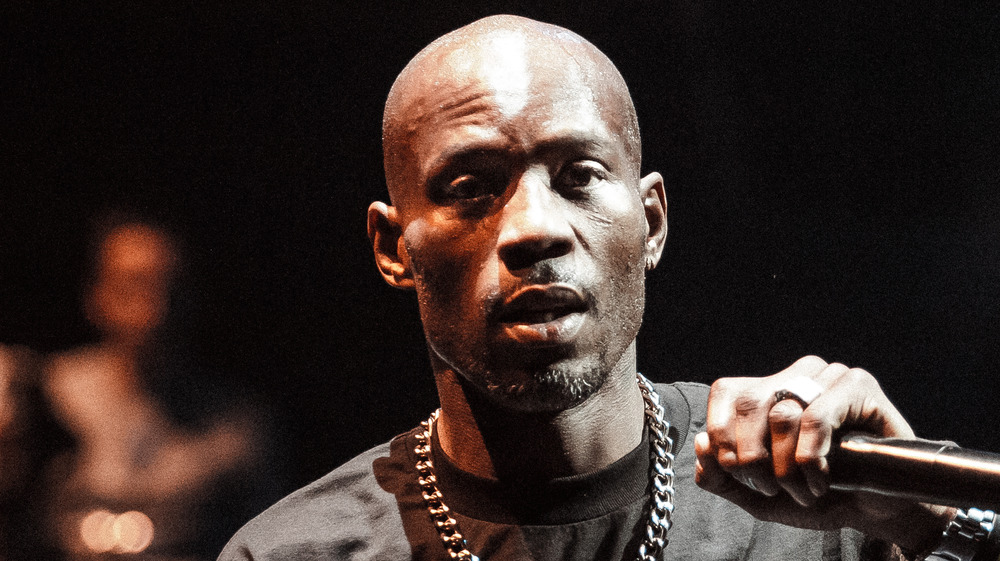 Shutterstock
His estimated net worth as of 2021 was -$1 million dollars (yes, that's negative $1 million), according to WealthyGorilla, although some estimates have him down as being $10 million in the hole (via Distractify). Along with rapping, DMX also had a flourishing acting career. He earned his first lead role, the same year he made his music debut, in the hip-hop cult classic film Belly, which he starred in alongside fellow rapper Nas. He went on to star in a few more films and popular television shows (per IMDb). 
But sadly, along the way, DMX had a lot of legal troubles and even spent some time in prison. In 1999 he faced animal cruelty charges, and again in 2008, reported The Los Angeles Times. In 2004, he was arrested for car theft and impersonation of a federal agent at an airport (per Associated Press). He would get arrested several times more and he often was found in the possession of drugs and guns. 
Throughout his career, DMX would have a laundry list of controversial issues, some that likely cost him (via Complex). In 2010 he had to spend a year in an Arizona prison for violating probation (per Billboard). And just a few years later in 2013, he filed for Chapter 11 bankruptcy. According to Rolling Stone, DMX was in millions of dollars of debt, only had $50,000 to his name, and owed more than $1 million dollars in child support. He is survived by 15 children.