This Is How Much Former Football Star Joe Namath Is Worth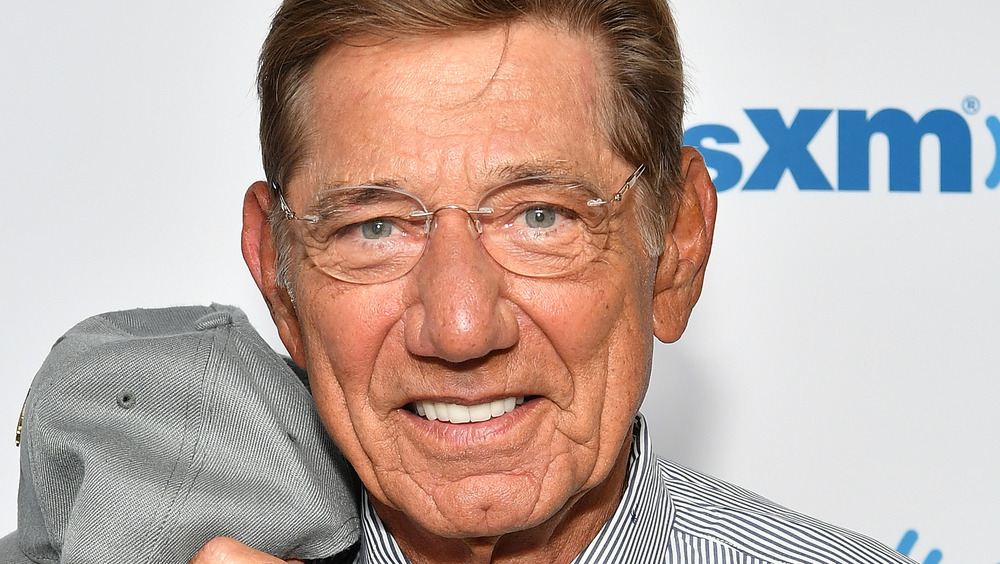 Slaven Vlasic/Getty Images
Former New York Jets quarterback Joe Namath is a football legend. And, according to the Pro Football Hall of Fame, he earned his place in sports history by never doubting his abilities. "I'm convinced I'm better than anybody else," said Namath. "I've been convinced of that for quite a while. I haven't seen anything out there that I couldn't do and do well... I get annoyed with myself for doing something wrong... I tell myself, 'you're the best, damn it, do it right.'" That's the kind of attitude it takes to win the Super Bowl.
Namath's first contract was for $400,000, and the Jets' investment paid off. Namath was starting by the third game of his first season with the team, and he went on to earn the title of the American Football League's Rookie of the year in 1965. By the end of his 13-year career, Namath had been named All-League and All-Star four times each, and he led the Jets to an amazing 16-7 win over the Baltimore Colts at Super Bowl III in 1969, which the NFL considers to be the number one upset in football history. So how did such a stellar career pay off in the end? Let's take a look at Joe Namath's net worth today and see.
Joe Namath's legendary football career made him a millionaire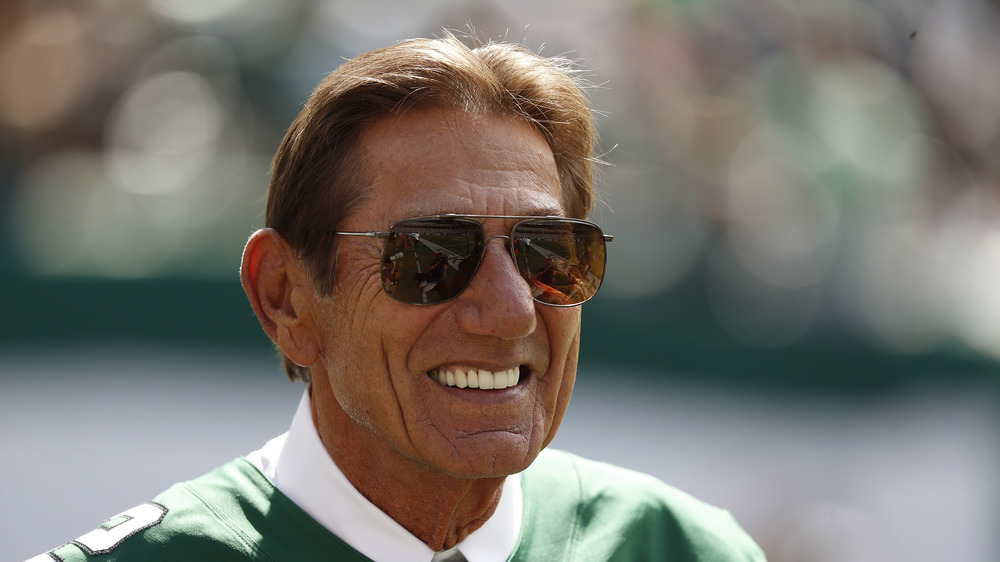 Michael Owens/Getty Images
Joe Namath is definitely not one of those former NFL stars who are surprisingly poor. In addition to earning him the nickname "Broadway Joe," his stunning career on the gridiron paid off handsomely, as did the opportunities that arose from it after he retired from the field. Now in his seventies, Joe Namath is worth $25 million, according to Celebrity Net Worth. The majority of his time in pro football he spent with the New York Jets, but he finished up his career with a final season playing for the Los Angeles Rams.
Namath also had a successful career in entertainment. In 1969, he hosted his own show, The Joe Namath Show, a talk show that lasted one season. He later went on to appear in flims and TV shows, like The Brady Bunch, The Love Boat, Married... With Children, and more. He has also had several appearances on The Simpsons, providing the voice for his character on the show.
Some of his fortune has also been made from his endorsements of products like Hanes, Noxzema, and Ovaltine. In 1975, he was pulling in $1 million from endorsements, which was the most any celebrity had made endorsing products by that time. He also opened a nightclub in New York City's Upper East Side in 1969, but later sold his interest in the business after it became a hot spot for members of criminal organizations.