The Truth About Nikki Sixx's Marriages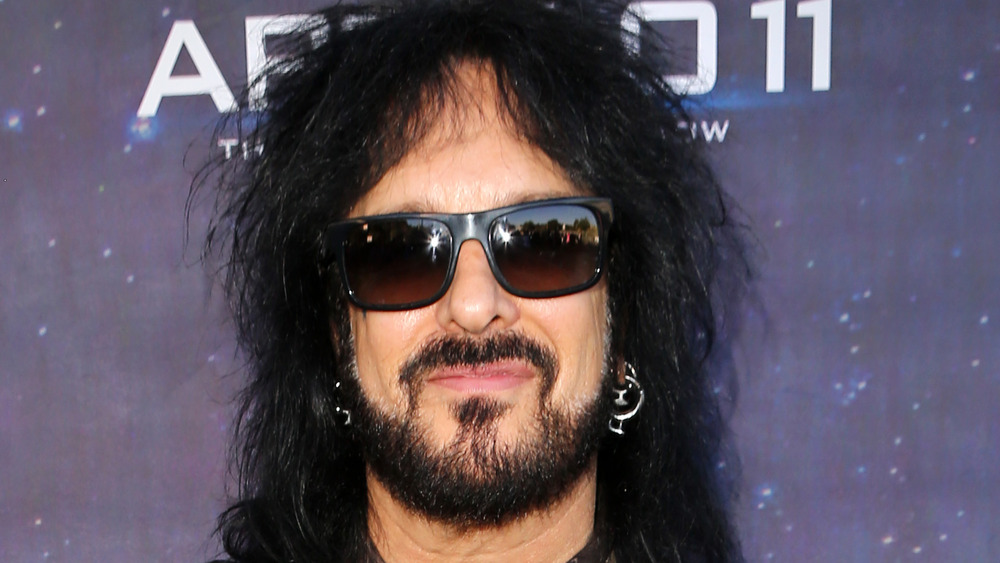 Tasia Wells/Getty Images
When you're the bass player in one of heavy metal's most enduring, infamous bands for 40 years, you're bound to have seen and done some wild things. Case in point, Nikki Sixx is the bass player for the legendary rock group Motley Crue. Nikki's life through the '80s and '90s rivals some of rock's most tumultuous careers. While two near-death experiences haven't been able to slow Nikki Sixx down, someone from his past is definitely giving him a run for his money right now.
A father of five, which includes a newborn, Sixx counts three marriages under his belt. His current wife is Courtney Sixx, whom he married in 2014. Previous marriages included Playboy model Donna D'Errico (1996-2007) and another former Playboy model, Brandi Brandt (1989-1996). 
Stories abound from both former marriages. Like the time Brandt received a call from her mother, Brie Howard. After some mental gymnastics, Nikki realized that he had "rolled around together" with Howard when she was a backup singer for Motley Crue, per the Daily Telegraph. The call left Brandt reportedly warning her mother, "Uh Mum, I wouldn't advise calling Nikki. Maybe you should call that nice record producer I saw you with the other week."
'I was once married to someone named Satan'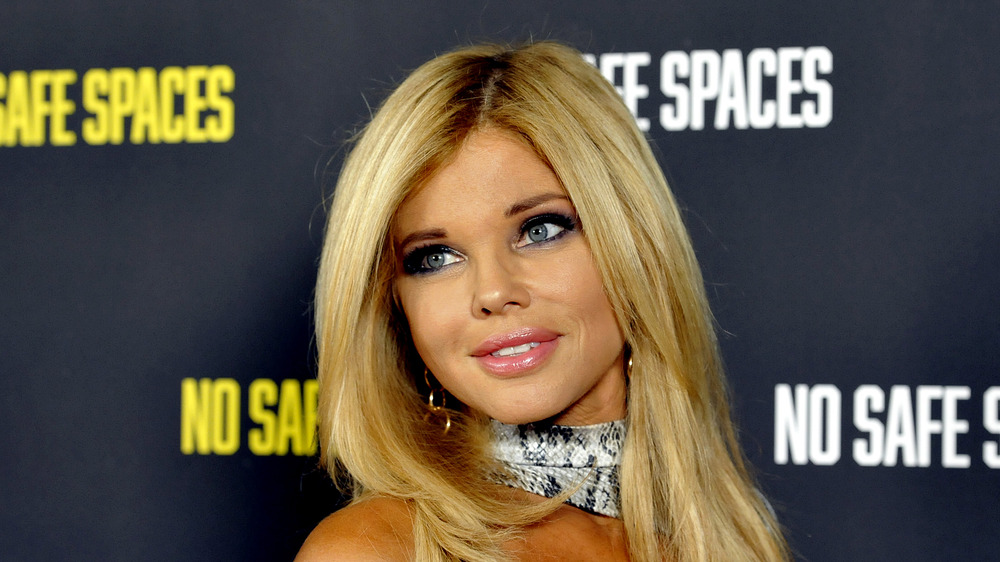 Michael Tullberg/Getty Images
Then there was his marriage to Donna D'Errico. A former Playboy model and Baywatch star, D'Errico and Sixx were married from 1996 to 2007. In an interview in 2017, D'Errico claimed that infidelity caused the marriage's breakup. According to her, Sixx was cheating while D'Errico was pregnant with their daughter Frankie-Jean, according to Fox News. Citing irreconcilable differences in 2007 for her reason for divorce, D'Errico arrived at court the first day of the proceedings heavily medicated, informing the judge she was suffering from a medical condition, only to pass out in court the following day, via E! Online.
That, however, wasn't even the worst part. Sixx would testify in court during hearings about D'Errico. "I heard she was doing high-end call-girl work, I was freaking out," he said, via Blabbermouth. "Your head starts to spin. We have a child together." He would go on to further testify that a madam gave him proof that D'Errico was a former sex worker. To which D'Errico and her attorney replied: "We are amused by the comments."
While Sixx would later say he was married to "Satan," the pair would go on to smooth things out and eventually come to an agreement. But, if you think it's all sunshine and roses for those two love birds, you'd be mistaken. In court documents filed in 2019, D'Errico claims Sixx owes her back support, using "clever accounting" to avoid paying her over $24,000 (via The Blast). These are the things they don't tell you to avoid in Rock Star School.
Post-Satan life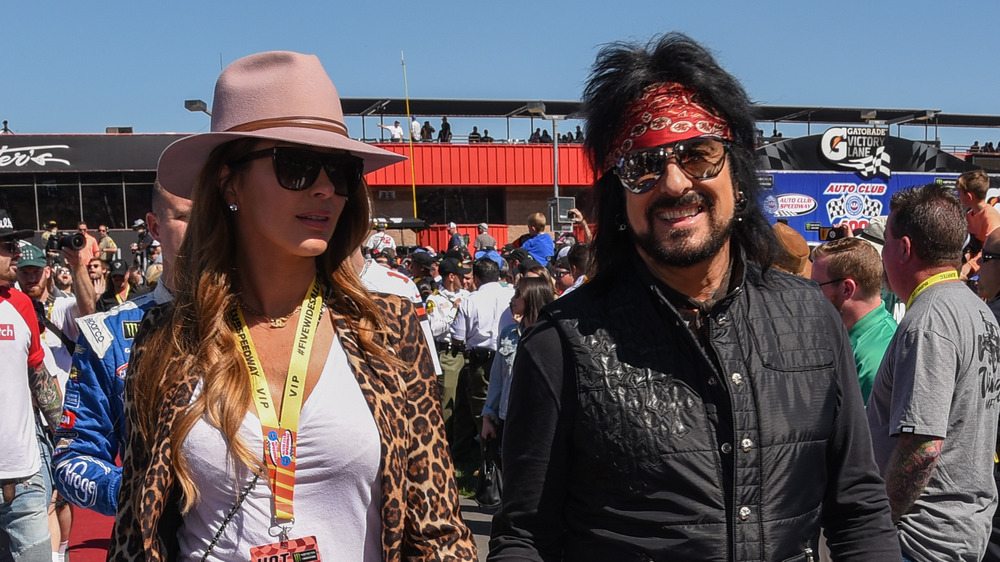 Presley Ann/Getty Images
Things seem a little bit different for Nikki's third (and current) marriage to Courtney Bingham. Married in March 2014, the couple had their first baby girl together (and fifth child for Nikki). While he's got a sense of humor about the whole venture, telling USA Today, "I figure I'm going to be on an IV drip by the time she's 20," he certainly isn't taking any chances. Sixx, who had a vasectomy in 2007 after divorcing second wife, Donna D'errico, went the smarter but far more painful route of not having his vasectomy reversed, but opting for the "sperm-retrieval procedure." The experience, according to Nikki, was just like being in the Crue in the early days. "Getting your (testicles) cut open is like being in Motley Crue in 1987," he told USA Today.  
There is a happy ending, however.  A healthy Ruby Sixx was born to the couple on July 27, 2019. And they say there's no such thing as true love!