What Happened To Rob Gardner From Guns N' Roses?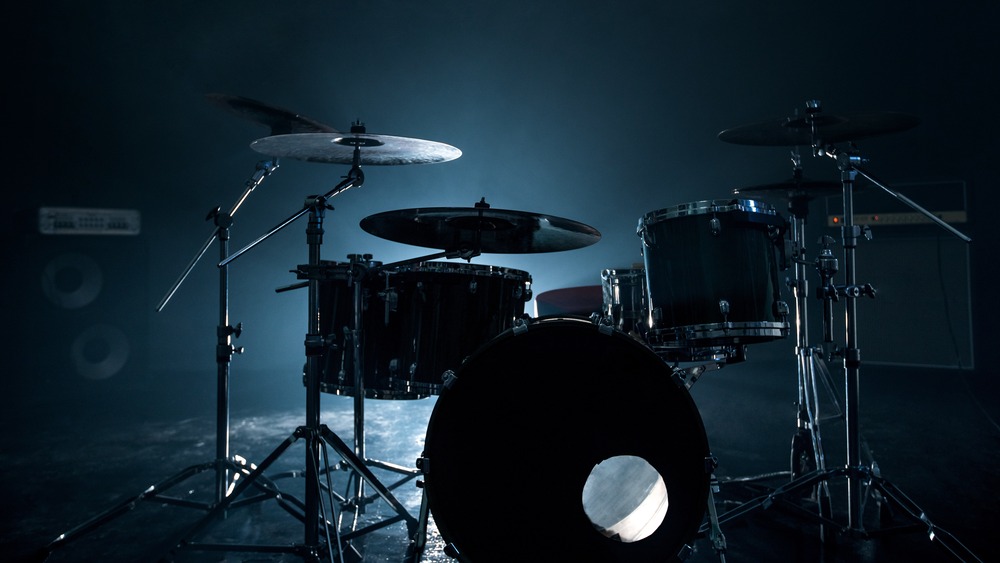 Shutterstock
Since they began in the '80s, Guns N' Roses have been through many lineups of musicians. In early 1985, the band was just beginning to form. The remaining members of L.A. Guns and Hollywood Rose would soon become Guns N' Roses, which featured Axl Rose, Ole Beich (soon replaced by Duff McKagan), Tracii Guns, Izzy Stradlin, and Rob Gardner, per Biography. According to McKagan, he was unsure if Guns and Gardner were committed to the group, so he announced to the group that they'd be touring the West Coast. Both Guns and Gardner backed out. This would turn out to be a good test for McKagan and a bad move for both Guns and Gardner as the band's road crew were willing to step in as replacements.
However, Tracii Guns had a different take. In an interview with Ultimate Guitar, Guns said, "Rob was a great drummer. And his girlfriend gave him an ultimatum when we were in Guns N' Roses: 'It's either the band or me.' So he left the band, and then she left him. So that didn't work out very well, really."
Rob Gardner explains why he left the band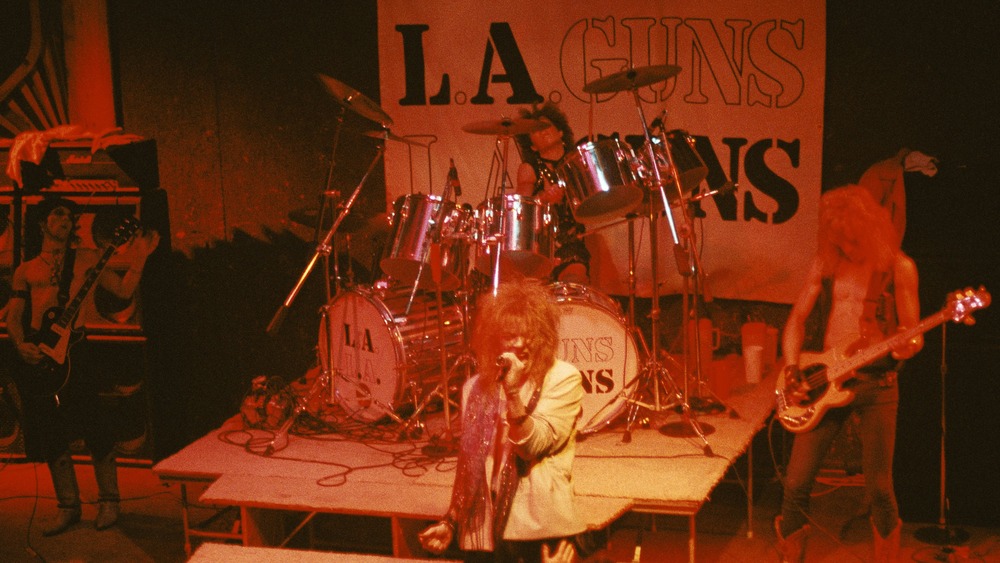 Marc S Canter/Getty Images
Years later, in November 2018, Gardner resurfaced and personally explained why he left Guns N' Roses. During an interview on Appetite for Distortion, Gardner spoke of how he'd moved to Los Angeles from New York while in high school, developing his passion for drumming and eventually forming GNR. Gardner would soon be asked about why he left the band, and finally, fans would get his take. 
Gardner explained how he felt hesitant to do Guns N' Roses because he'd spent so much time and energy with L.A. Guns. However, Gardner would slowly embrace the change until Guns was fired. Once Guns was let go, the other members assumed Gardner would quit. 
"We were a team," said Gardner. "So, whether I left first, or whether he left first, and then I followed him, or he followed me ... we never worked [together] again after that. ... I went out to do something else and he went to put L.A. Guns back together."
Rob Gardner explained that he was happy he got to play with Guns N' Roses and expressed how he doesn't regret leaving. He also said how he went on to work with other bands and play blues-based rock. He still plays music today, and not just on drums, but also guitar and keyboards. Gardner also loves going to GNR shows.