The Devastating Death Of Prince Philip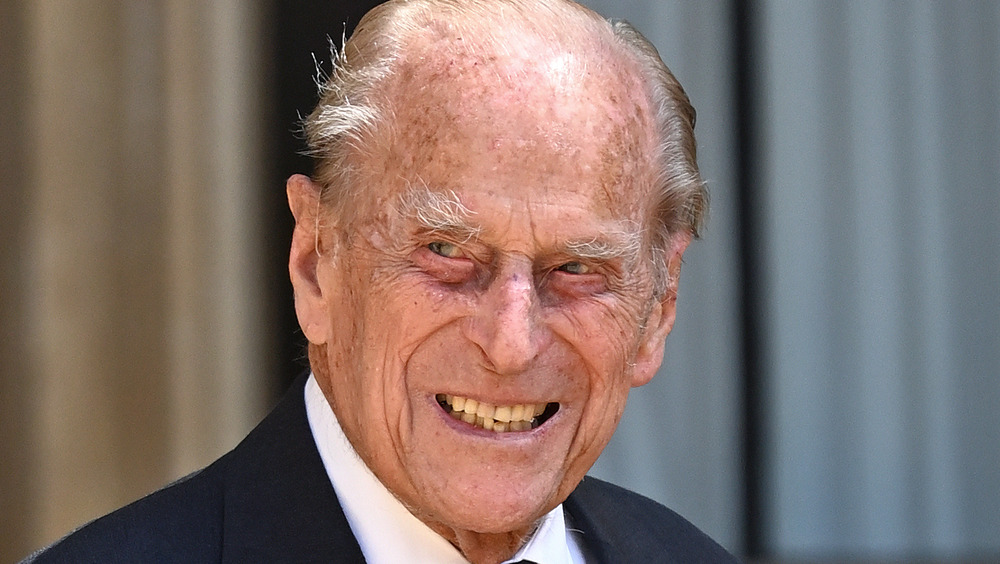 Pool/max Mumby/Getty Images
The British royal family has suffered a devastating loss. Prince Philip, Duke of Edinburgh, and husband of Queen Elizabeth II has died at the age of 99. The Guardian reported that he passed away peacefully on the morning of April 9, 2021. The queen released a statement expressing her grief over the loss: "It is with deep sorrow that Her Majesty The Queen announces the death of her beloved husband, His Royal Highness The Prince Philip, Duke of Edinburgh. His Royal Highness passed away peacefully this morning at Windsor Castle. Further announcements will be made in due course. The Royal Family join with people around the world in mourning his loss."
According to CNN, the Duke's advanced age and increasing health concerns caused him to step away from public life in 2017, and he had been hospitalized several times in recent years due to his deteriorating health. Being reticent when it comes to private matters such as the health issues of members of the royal family, Buckingham Palace was generally vague about the reasons he was taken to the hospital, tending to say that the visits were "precautionary" in nature. 
One such visit was in December 2019, just before Christmas. He was also admitted to the hospital in February 2021, at which time the only specifics given were that he was "feeling unwell," but not due to any complications with COVID-19. According to the BBC, Prince Philip lived a very healthy lifestyle — he quit smoking on his wedding day and did not drink heavily — which helped him live as long as he did.
Prince Philip was one of the most active — and outspoken — members of the royal family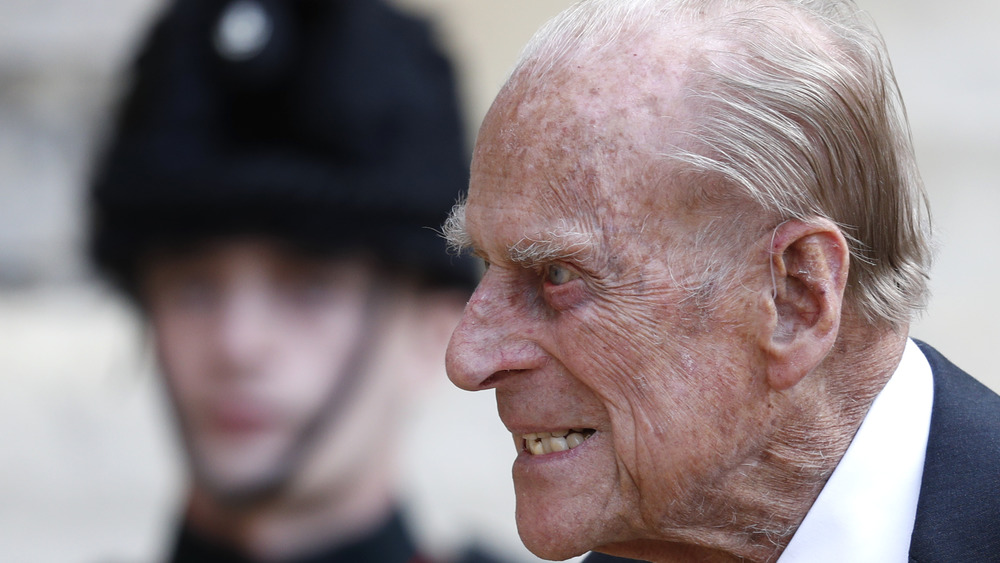 Wpa Pool/Getty Images
Born a prince of Greece and Denmark in 1921, Philip married his distant cousin Princess Elizabeth of England in 1947. Since then, he has been one of the most publicly active members of the British royal family. According to Britannica, he had made over 22,000 appearances by the time he retired from public life in 2017. His philanthropic efforts included a stint as president of the World Wildlife Fund in the 1980s and '90s. He founded the Duke of Edinburgh's International Award, which fosters youth community service projects across the globe. He was also named the lord high admiral of the Royal Navy, its titular leader, on his 90th birthday in 2011.
But such an active public life often led to criticism, especially when he had trouble keeping his very politically incorrect right-wing views to himself, which put the crown in an awkward situation more than a few times. Mashable compiled a list of 25 cringeworthy things Prince Philip said over the years, such as when he said, "British women can't cook," or asking singer Tom Jones, "What do you gargle with? Pebbles?"
As Biography notes, the Duke is survived by a vast royal family, including four children and many grandchildren and great-grandchildren. One of those children is Prince Charles, who is set to assume the throne once his mother passes away.  
How Prince Philip met Princess Elizabeth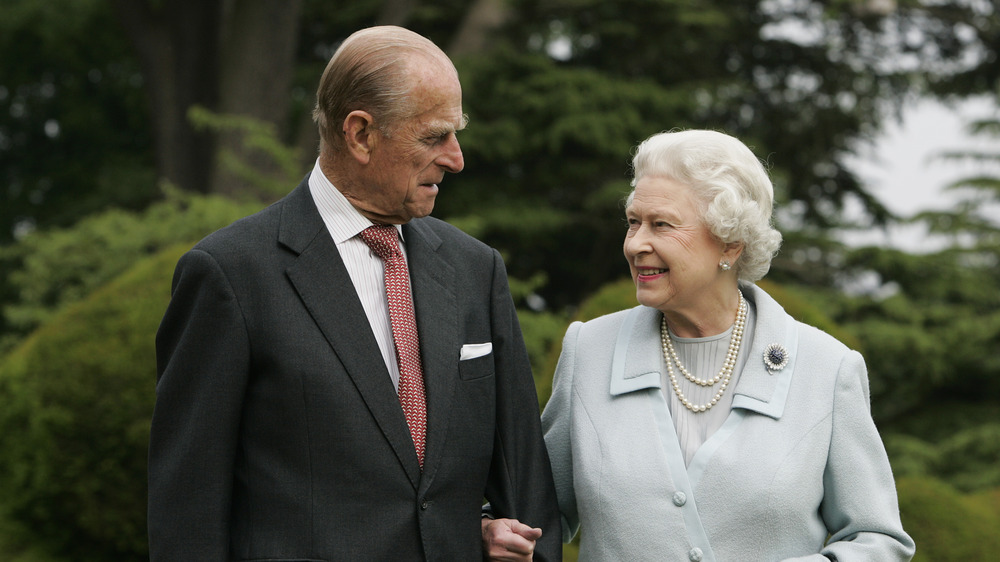 Tim Graham/Getty Images
Prince Philip and the future queen of England followed in the footsteps of generations of royals who married their relatives. According to Thought Co., the two are both second and third cousins, depending on which branch of the family tree you trace. Because of this connection, they actually met several times during their childhood before any romance budded between them. 
As Vogue states, that romance saw its first spark in 1939, when Elizabeth toured the British Naval College with her parents and sister Margaret. Elizabeth was just 13 years old, her future husband 18. An outbreak of chickenpox and mumps canceled the service at the chapel, so it was up to the girls' cousin Philip, a cadet at the college, to entertain them. Marion Crawford, governess to the princesses, recalled that Philip, rather than the legendary gods of his Greek lineage, looked more like a "viking." The future queen was apparently impressed by "how high he can jump," but he didn't fall as head over heels for her as she did for him. Philip went off to fight in World War II, doing the things soldiers tend to do while on deployment, but by the time he returned, he was ready to make a commitment. The two were wed in 1947 in a ceremony that the official website of the British royal family recalls was broadcasted by the BBC and listened to by 200 million people across the globe. Their relationship had its rough patches at the start, like when Prince Philip's real name caused problems for what they would call their kids, but their 73-year union went on to be the longest royal marriage in English history.