The Tragic Real Life Of Death Cab For Cutie's Ben Gibbard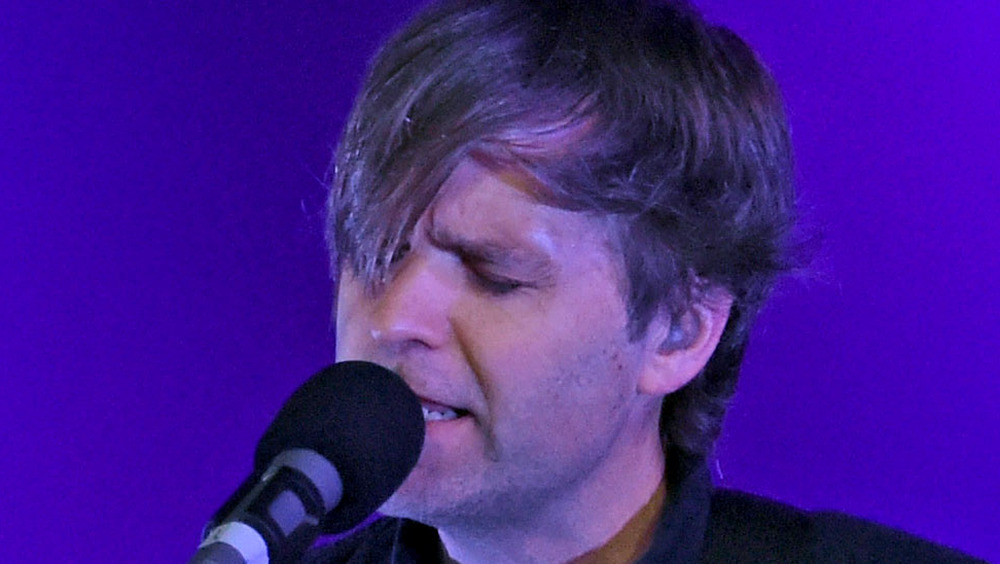 Stephen J. Cohen/Getty Images
Ben Gibbard has been the voice of the new wave of Seattle's sound. As the vocalist of Death Cab for Cutie and one half of The Postal Service, he wrote songs that millennials would often turn to when feeling some type of way. After all, Death Cab for Cutie was Seth Cohen's favorite band.
Gibbard grew up in Washington state, in the town of Bremerton, near Seattle. His father was in the Navy, so the family moved several times during his childhood. When the family returned to Washington, Gibbard also embarked on a musical journey. He grew up in Seattle just as the grunge explosion began, when bands like Nirvana were starting to take over the music world. Gibbard told Vice this was the time in his life when he started becoming interested in music. He often took the ferry from Bremerton to Seattle, and would sneak into clubs where bands were playing.
Gibbard started a band with a few high school friends. But it wasn't until college that he thought music could be a full-time career. In fact, he'd always thought it was never in the cards for him. Gibbard studied environmental chemistry at Western Washington University, but one night, he found himself in a refinery while doing environmental testing, daydreaming about touring, wrote the Washington Post. He never thought he would travel and perform full time — just make enough money to go on trips and play music once in a while.
He made a career of his sadness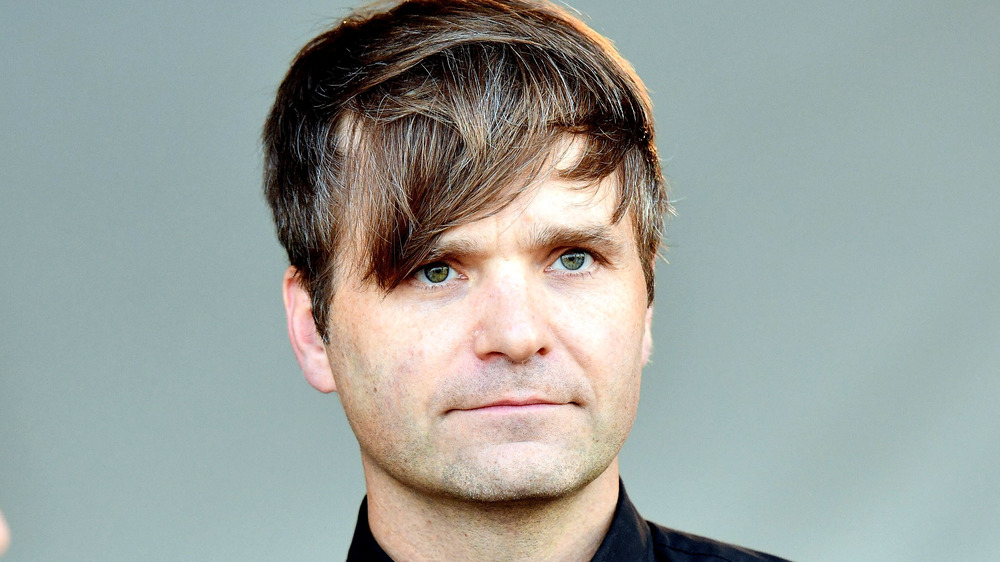 Scott Dudelson/Getty Images
By this time, Gibbard played in a band called Pinwheel and worked a full-time job. He occasionally released songs as a solo artist under the name All Time Quarterback.
But then, he broke up with his girlfriend. Like many musicians, Gibbard chose to channel his heartbreak into song, wrote Filter. He reached out to guitarist and producer Chris Walla to see what he thought of the songs. Walla related to Gibbard's music and agreed to help make an EP on cassette. Soon, other musicians joined them — bassist Nick Harmer and drummer Nathan Good — and became Death Cab for Cutie.
The band gained a following and released its first album, Something About Airplanes. Death Cab for Cutie came out with a few more albums but remained firmly a regional favorite. In the meantime, Gibbard decided to continue working on solo projects. He began corresponding with Jimmy Tamberello. Their back-and-forth eventually led to the formation of The Postal Service, because you know, they used the USPS to send tracks. The group disbanded in 2013. 
For a while, The Postal Service outsold Death Cab for Cutie albums, thanks to the movie Garden State and the song "Such Great Heights." But in 2003, Death Cab for Cutie recorded Transatlanticism. Hollywood, and "The O.C." producers noticed, bringing Death Cab for Cutie, an essential band for the proto-alt rock teenagers in love with Adam Brody's Seth Cohen.
He sang about death and endings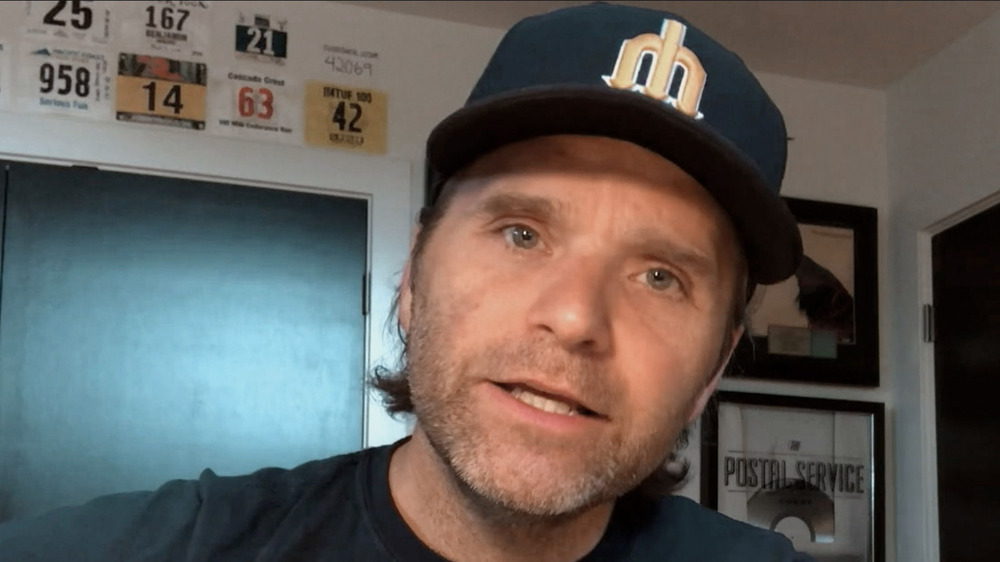 Getty Images/Getty Images
After appearing in the show, the band signed with a major record label and released the album Plans. The album featured changes in how Gibbard wrote lyrics.
Gibbard's always been introspective, and this showed when he wrote "I Will Follow You in the Dark," a song that became Death Cab for Cutie's biggest-selling single. The song was born out of Gibbard's fascination with death, the afterlife, and his disillusion with the Catholic faith, wrote NME. Gibbard told the Washington Post he never felt comfortable exploring this side of himself until Plans.
But Gibbard would soon turn back to writing songs about heartbreak following his divorce from the actress Zooey Deschanel. The two married in 2009 but divorced in 2012, citing irreconcilable differences. It took years before Gibbard would write about his feelings following the end of his marriage, but he did with 2015's Kintsugi. He told Billboard he doesn't think the album is purely a break-up album, but conceded it helped him process. (Kintsugi is a Japanese ceramic process where broken pieces are glued together with gold or silver.)
These days, Gibbard still lives in Seattle and uses the lockdown to live stream performances. He even dedicated a performance of "Such Great Heights" to the USPS and performed the song during the 2020 Democratic National Convention, said Seattle Times. He seems more settled now, but still writes the moody, sad boy songs that made people love him in the first place.