The Devastating Death Of DMX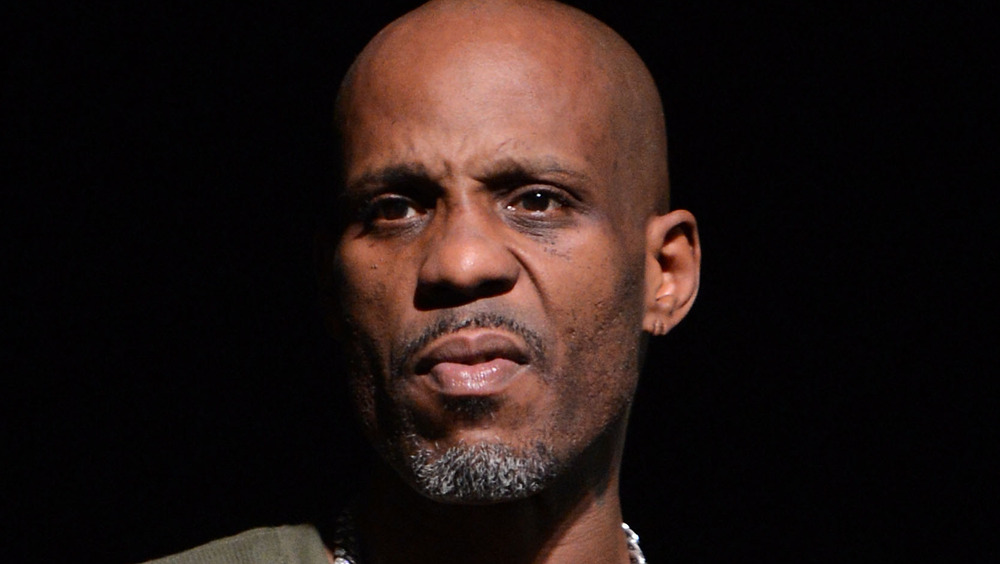 Scott Dudelson/Getty Images
The rap world suffered a devastating loss on April 9, 2021, when it was announced that one of the great hitmakers of the turn of the 21st century, DMX, had died. Rumors had spread online throughout the week that the multi-platinum selling rapper had already died, something his manager Steven Rifkind had pleaded in an Instagram post the night before for people to stop doing, but NPR reported Friday morning that it was no longer rumor. Earl Simmons had passed away at just 50 years old.
TMZ reported on Saturday, April 3, that Simmons had suffered a heart attack as the result of a drug overdose the night before. He was taken to a hospital in White Plains, New York, and spent the next week in critical condition. TMZ followed his treatment over the course of the week, but reported on April 8 that DMX had unfortunately not recovered any brain function during that time, and that his family was dreading the worst: the possibility of having to decide whether or not to leave him on life support. Unfortunately, the rapper who gave the world "X Gon' Give it to Ya," "Ruff Ryder's Anthem," "Where The Hood At," and, of course "Party Up (Up In Here)" did not pull through.
DMX struggled with drug addiction for years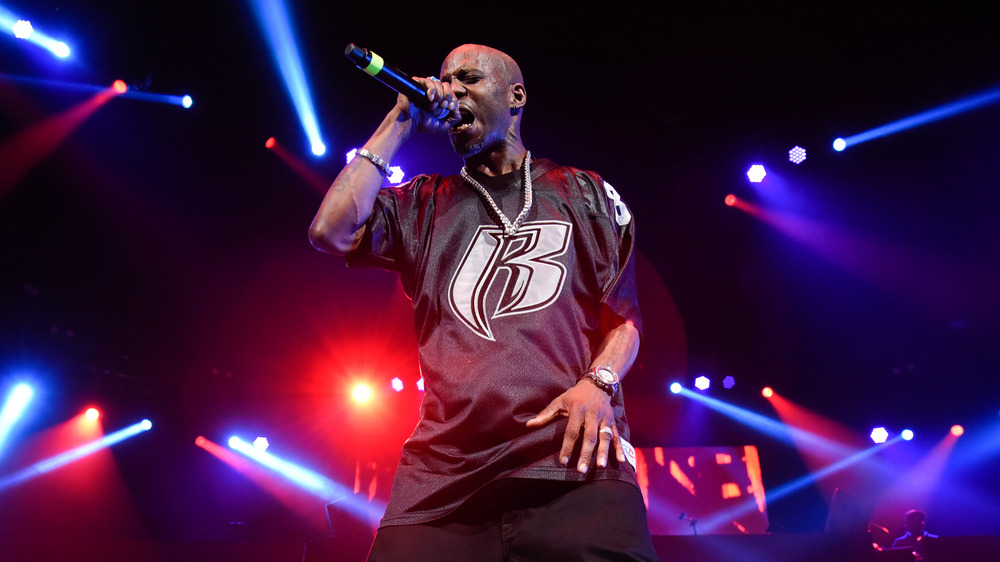 Matthew Eisman/Getty Images
DMX definitely had a distinct vocal style and stage presence that electrified audiences. In a review of Backstage, a documentary that gave fans a glimpse into the 1999 "Hard Knock Life" tour, in which he shared the stage with artists like Jay-Z, Redman, Memphis Bleek, and more, New York Times film critic Elvis Mitchell called that stage presence "remarkable and combative." Mitchell was impressed by the energy DMX exuded in his performances. "Bombastic and hotblooded, he holds court in a singular fashion, exercising sheer force of will to pull the spotlight down on himself and demanding the crowd's attention," he wrote.
Unfortunately, despite his success, DMX struggled with drug addiction for years, and it finally caught up to him, ending his life tragically too soon. His New York Times obituary states that he became addicted to crack cocaine before his big break as an all-star rapper. This struggle and his years of emotional trauma were common themes in his music, with albums such as It's Dark and Hell Is Hot and The Great Depression. His family remembered him as a strong-willed and loving family man who will be sadly missed. "Earl was a warrior who fought till the very end," they said in a statement. "He loved his family with all of his heart and we cherish the times we spent with him." He will indeed be missed by many.