This Is Why Peaky Blinders Season 7 Was Canceled
While fans of the hit BBC and Netflix series Peaky Blinders were waiting for updates during its lengthy production process — which was extended due to the pandemic — it was announced that season 6 would be its last. According to NME, series creator Steven Knight left fans with some interesting details regarding season 6. "It's fortunate for me and unfortunate for the world that Peaky, as it makes its two or three year leaps, keeps hitting stepping stones that are very resonant of what's going on," Knight said. "In series six, we'll be looking at 1934 and things are worse. The drum beat is getting louder, tensions are worse and Tommy is right in the middle of all that. Again, it will be an exploration of what was going on in the '30s and how certain things transpired ... I'm writing it at the moment, and it is a tragedy."
However, the other tragedy was that there would be no season 7. According to Variety, Knight said, "Peaky is back and with a bang. After the enforced production delay due to the COVID pandemic, we find the family in extreme jeopardy and the stakes have never been higher. We believe this will be the best series of all and are sure that our amazing fans will love it. While the TV series will be coming to an end, the story will continue in another form." 
And that next form could be a movie.
Peaky Blinders movie and other productions by Knight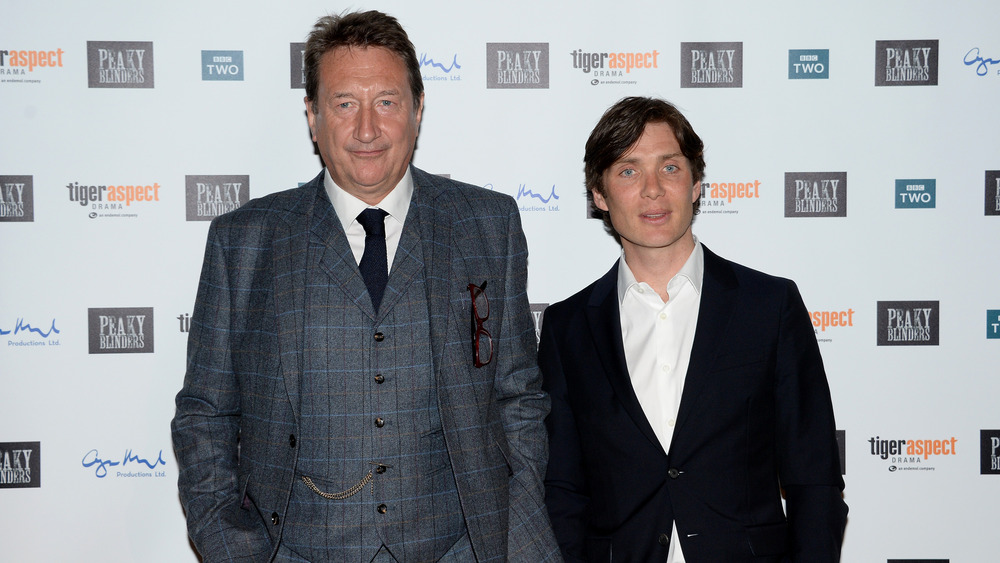 Anthony Harvey/Getty Images
According to Newsweek, Knight has many more projects lined up that he's been trying to work on while completing Peaky Blinders. He's been working on Season 2 of See, the Apple TV+ sci-fi drama he created and launched in 2019 to positive reviews. Knight has been writing a movie about Princess Diana starring Kristen Stewart as well as a Jake Gyllenhall and Benedict Cumberbatch project called Rio. Knight has also been working on a series called SAS: Rogue Heroes about the British Special Forces Unit and producing an adaptation of Great Expectations.
Over the years, Knight has mentioned a possible movie, been approached for a spinoff ballet version of the show, and a West End musical. After announcing that Peaky Blinders "will continue in another form," he followed up with Deadline. "COVID changed our plans," Knight said. "But I can say that my plan from the beginning was to end Peaky with a movie. That is what is going to happen." 
So, Knight is currently the hardest working man in show business, and it's closer to being official that he's making a movie of the show. Let's hope season 6 leaves us on the edge of our seats at home feeling both satisfied and wanting just enough to return to our seats at the movie theaters. Hopefully, by then, there will be a conclusion to the pandemic and a stunning conclusion to Peaky Blinders.