The Stunning Reason Prince Philip's Sisters Didn't Come To His Wedding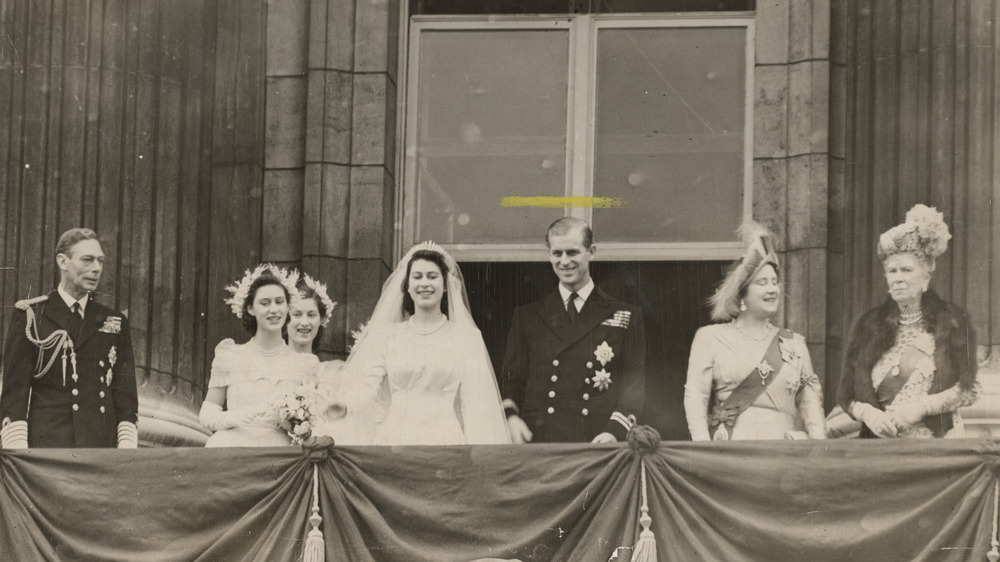 Evening Standard/Getty Images
Prince Philip, the Duke of Edinburgh, was married to Queen Elizabeth II for over 70 years.The couple tied the knot back in 1947 in a lavish ceremony held at Westminster Abbey. The royal wedding featured favors of individual posies of myrtle and white Balmoral heather, a decadent meal of Filet de Sole Mountbatten and Perdreau en Casserole, complete with a dessert of Bombe Glacee Princess Elizabeth and 11 wedding cakes, including one that reached over 9 feet high. The bride arrived in the Irish State Coach wearing a gorgeous imported ivory silk dress, two pearl necklaces, and a diamond fringe tiara, according to Royal.UK.
About 2,000 guests attended the grand affair, including prominent figures like Princess Elisabeth of Luxembourg, Princess Juliana and Prince Bernhard of the Netherlands, and the King of Iraq. However, there were a few very notable people missing from the guestlist: the prince's sisters: Princess Margarita, Princess Theodora, and Princess Sophie (Philip's other sister, Princess Cecilie, died about a decade earlier in a tragic plane crash, according to Find a Grave). 
Prince Philip's sisters had ties to German aristocracy — and Nazis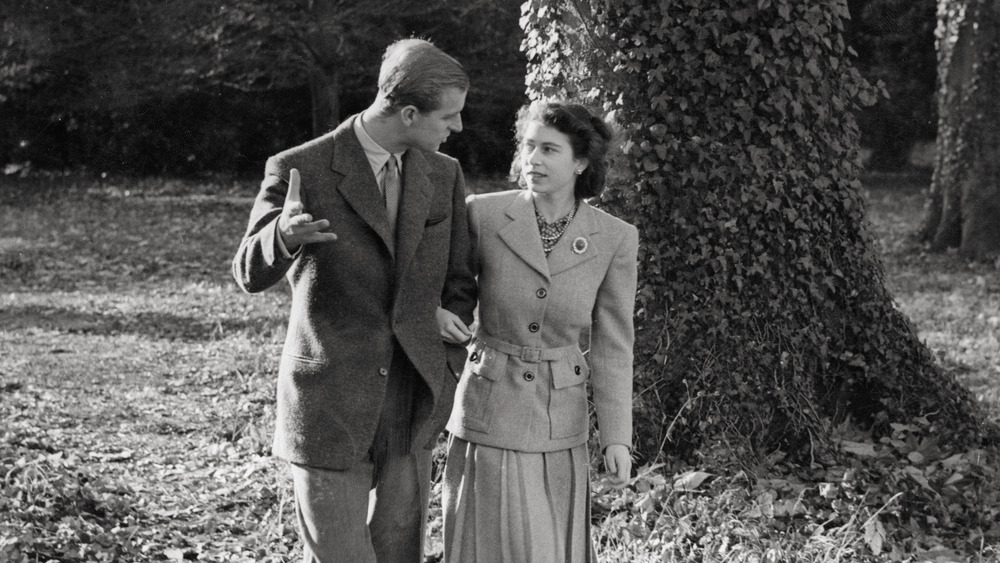 Tim Graham/Getty Images
Per Showbiz Cheatsheet, Prince Philip and his sisters were born in Greece, but were forced to flee to France in 1922, when he was still a baby. The family was separated after their mother, Princess Alice of Battenberg, was committed to a psychiatric institute following their exile, and their father moved to Morocco. The children then moved again to Germany, where Prince Philip stayed for only a brief time before leaving to attend the Gordonstoun School in Scotland.
Eventually, Prince Philip joined the Royal Navy, where he first met then-Princess Elizabeth when he was a cadet, while his sisters, who stayed in Germany, went on to marry German aristocrats. Because memories of World War II were still too fresh in 1947 — just two years after the brutal fighting between Great Britain and Germany came to an end — his three living sisters were excluded from attending the wedding. Two of them had connections to high-ranking members of the Nazi party, which complicated matters even further.
That wasn't the only sacrifice Prince Philip had to make to be allowed to join the British royal family. He also became a naturalized British citizen and had to give up all his Greek royal titles and place in the line of royal succession to the Greek throne before marrying the future queen, Express reported.