The Truth About Huey Lewis' Separation From His Wife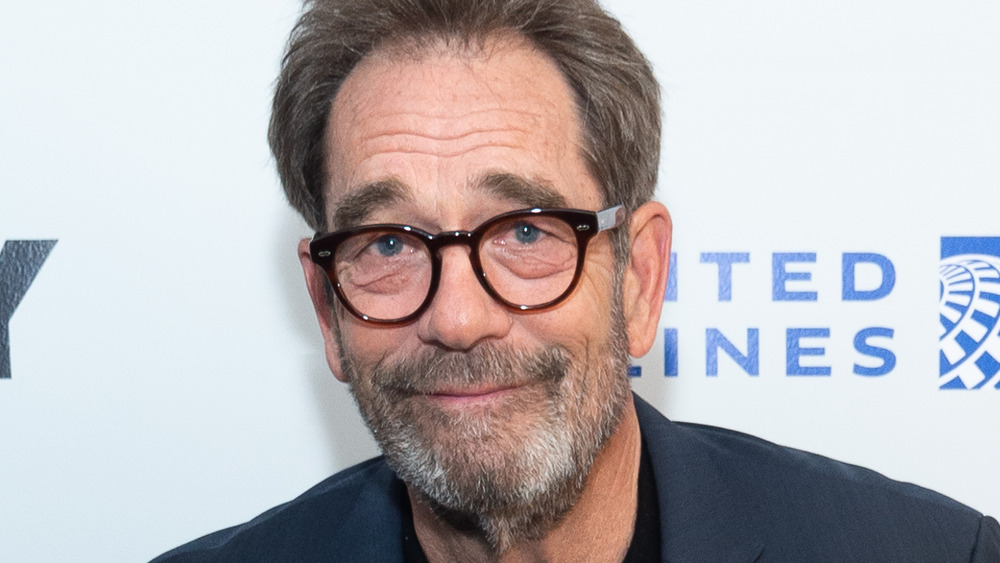 Mark Sagliocco/Getty Images
It's safe to say that the 1980s would not have been as slick, cool, or filled with saxophone solos without the pop musical stylings of Huey Lewis and the News. Per AllMusic, the "mainstream bar band" had a seemingly constant stream of hit songs for years, including "I Want a New Drug," "The Heart of Rock and Roll," and of course, "The Power of Love," made even more popular by its appearance in Back to the Future, one of the biggest movies of 1985 and an iconic slice of cinematic nostalgia to this day. Unfortunately, the News hasn't always been good for frontman Huey Lewis. It's often hard to hold down a successful career as a rock star as well as a successful personal life, and this was certainly the case for Lewis.
In a 2001 interview with Jill Kramer, Lewis described meeting his wife Sidney in 1977 when she was the secretary for his manager Bob Brown. They married in Hawaii in 1983, per an interview with Kingdom, and had two children. When Kramer noted that his children had been babies "at the peak of [his] success," Lewis admitted "it was mainly hard on my wife, because she had to take care of everything. My 3-year-old daughter and my 1-year-old son didn't miss me much."  
Huey Lewis had a short marriage and a long career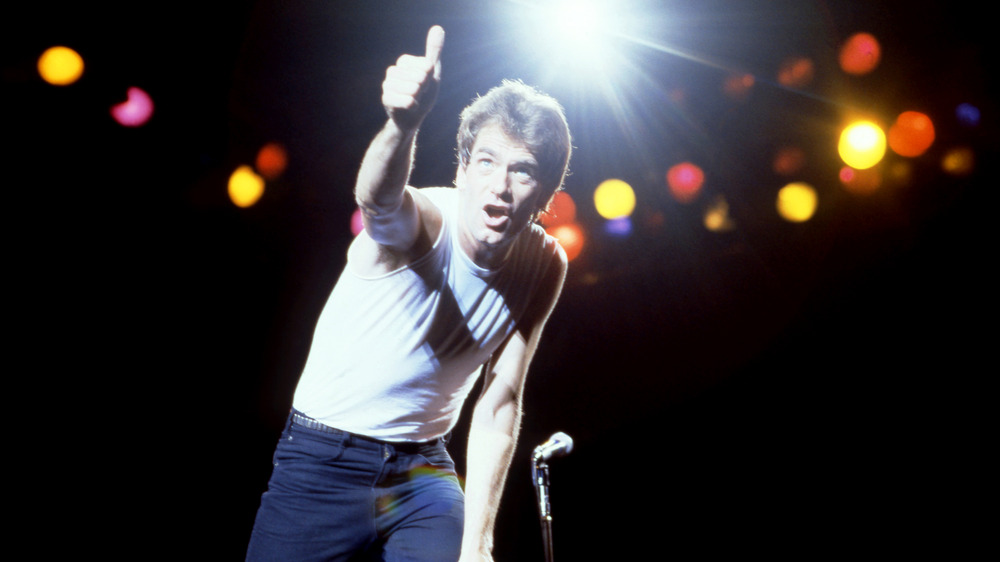 Icon And Image/Getty Images
Huey and Sidney separated after six years of marriage, as he told Kingdom magazine, but Lewis noted that they're "still pals." Their kids are now in their 30s, per the Los Angeles Times, and Lewis has mostly retired from performing due to Meniere's disease, a "poorly understood disorder of the inner ear" that means "music now sounds to him like little more than distortion, which makes finding his pitch too difficult for him to be able to sing." Doctors diagnosed Lewis with Meniere's disease in early 2018 after he performed a private gig during which "everything was muffled, like listening through a blown speaker." 
The diagnosis was a true blow for Lewis, who told the reporter, "When it first happened, I thought I might as well kill myself." However, a 2020 interview with Rolling Stone noted that "with the help of his children and close friends, he slowly pulled himself out of his misery." 
Huey Lewis and the News released Weather, a seven-song album that they had been working on before Lewis stopped being able to sing, in February 2020. He's also making a documentary about his life as well as a jukebox musical featuring the music of Huey Lewis and the News. Furthermore, he doesn't rule out returning to the stage some day. "With my hearing always fluctuating, my body is doing something itself," he said. "What I have to do is stay healthy, exercise, and hope my body will slowly take care of itself."