The Real Reason Princess Diana Didn't Have An Open Casket Funeral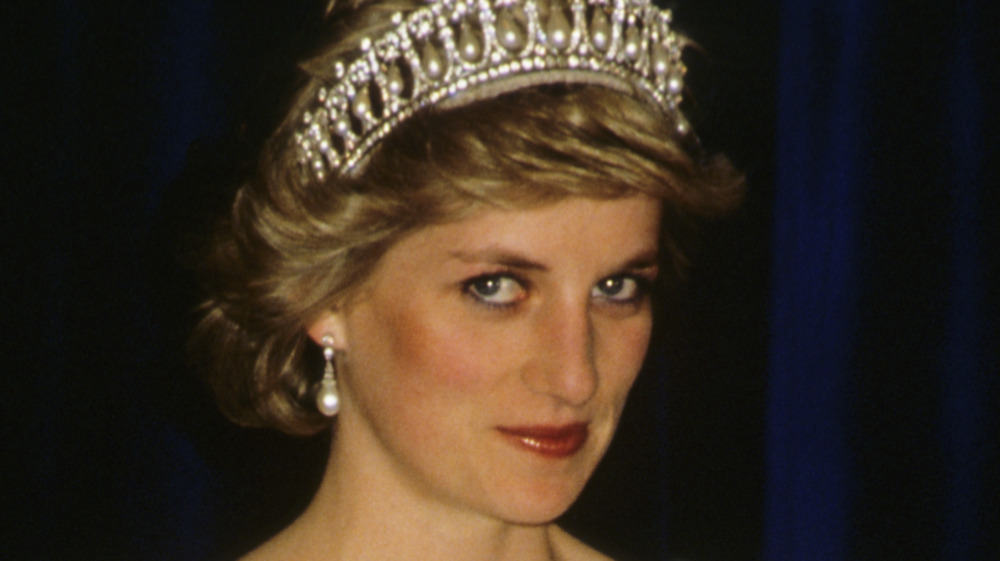 Georges De Keerle/Getty Images
The House of Windsor suffered a devastating loss on April 9, 2021, with the death of Prince Philip, Duke of Edinburgh. And the loss has brought to mind other tragedies of the British royal family, such as the terrible car accident that took the life of Princess Diana on August 31, 1997. As History.com notes, the limousine she was riding in crashed in Paris as the driver rushed to get Diana, her boyfriend, the Egyptian filmmaker Dodi Al-Fayed, and her bodyguard away from the prying eyes of the paparazzi who hounded them at dinner that night. The world was shocked by the loss.
Her funeral was unlike any other. As Town & Country magazine remembers in a series of photos of the sad day, the event was a huge media frenzy, covered by the world's leading journalists and media outlets and attended by celebrities and heads of state alike. The star-studded group of mourners included actors Tom Cruise, Nicole Kidman, and Tom Hanks, fashion designer Donatella Versace, opera singer Luciano Pavarotti, and U.S. First Lady Hilary Clinton, among others. Now that the eyes of the world are focused on the death of Prince Philip and everything about his funeral, from the unusual coffin he chose to the hybrid Land Rover hearse that will deliver it to the cemetery, people are asking questions about Lady Diana's memorial service. For example, did she have an open casket?
An open casket would not have been respectful, or traditional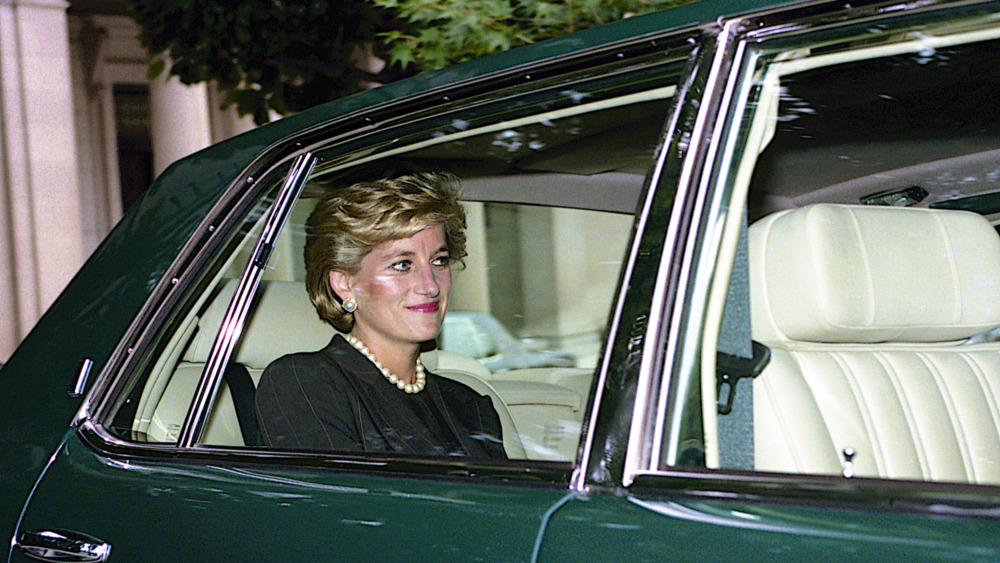 Shutterstock
As you might imagine, the tragic, violent, and very public nature of Princess Diana's death called for tactful treatment of her body as her life was remembered. According to Celeb Answers, she did not have an open casket funeral, since she died in a car accident and also since an autopsy had been performed on her body. Rather, her body was conducted to Westminster Abbey for the funeral, and later to her final resting place, draped in a flag called the royal standard.
However, even had the circumstances not been what they were, it is highly unlikely that Princess Diana would have had an open casket funeral. According to the blog Lost in the Pond, written by British expat Laurence Brown, that particular mortuary practice is not observed in England. He called it "a tradition ... that frankly sends chills up and down this writer's spine." So no, even if she hadn't died in such a violent way, she still would have had a closed casket. Especially since her two young sons, the Princess William and Harry, were among the billions of people the world over watching the procession that turned out to be one of the most epic funerals of all time.