The Sad Childhood Of The Prodigy's Keith Flint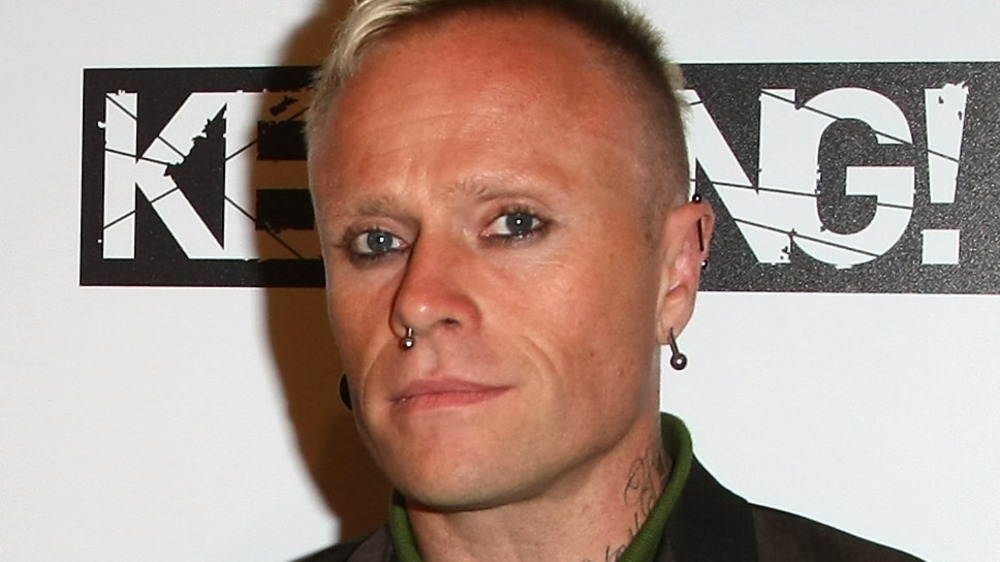 Gareth Cattermole/Getty Images
Music fans around the world were shocked and saddened in 2019 by the news of the sudden death of Keith Flint, the instantly recognizable and era-defining frontman of U.K. rave group The Prodigy. Though brought in simply as a dancer in the early days of the chart-topping group, his importance in the group's success — and his position in the history of British music in general — cannot be overstated, as indeed a great number of the retrospectives written about Flint's short life made clear. As Alexis Petridis of The Guardian points out, it was Flint's elevation from dancer to frontman that catapulted The Prodigy — whose music was generally the work of producer Liam Howlett, who was not really a performer — to universal acclaim and international success. "Here was a performer who seemed happy to own the moral panic, to look and behave — on camera at least — like middle England's nightmares come true ... to a considerable proportion of the people who had bought [the 1996 album] The Fat of the Land, Keith Flint was The Prodigy."
A gentleman in person, as pointed out by his ex-girlfriend Gail Porter and the singer James Blunt, who described Flint's kindness at a time when Blunt was rejected by other "cool" musicians, per the BBC, Flint's private life nevertheless mirrored the hedonism of his onstage performances. While he often spoke publicly about his ongoing mental health problems throughout his decades in the public eye, colleagues and friends noted how stressful Flint's early years had been.
Keith Flint's strained relationship with his father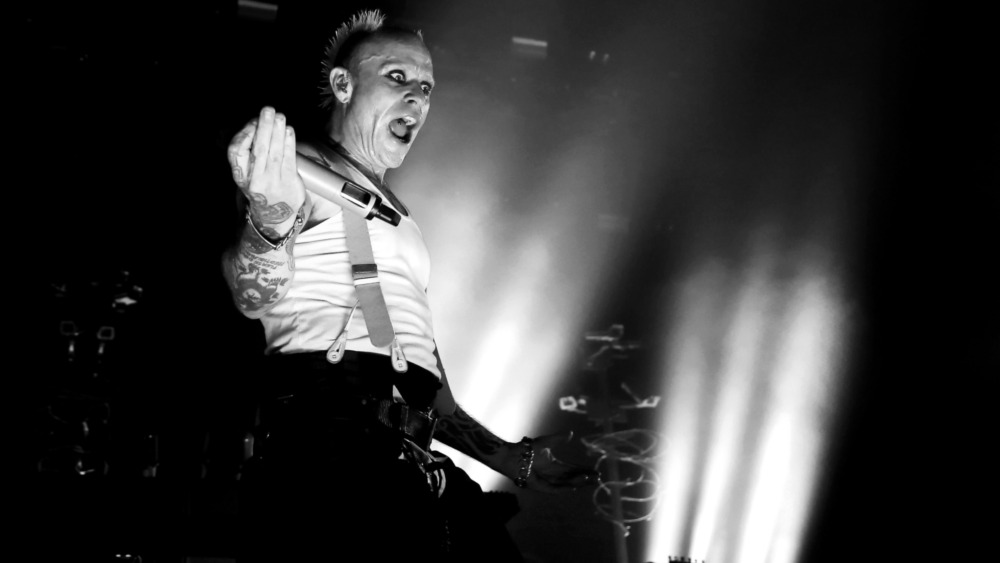 Simone Joyner/Getty Images
When music magazine The Quietus decided to interview The Prodigy again to celebrate 20 years of their biggest album, The Fat of the Land, the interviewer found himself on the other end of the line of questioning. "Did he talk about his dad?" asked Flint's co-vocalist in The Prodigy, Leeroy Thornhill. "His dad's quite successful, and because Keith was a little mod, and then he was a biker, there was such a clash there. I imagine that his dad expected a bit more from him than he got. I would have f—in' hated to have gone to school with him."
Clashes between fathers and sons are common, but in the case of Flint, the upheaval of his early years formed a psychological scar that he would carry into his adult life — as Flint himself attested to in interviews. As noted in The Famous People, Flint's father was a self-made man who had worked his way up to the lucrative position of engineering consultant, and, like many men of his generation, he had high hopes for his son.
Of course, no one likes their path to be laid out for them, and Flint rebelled. Per Essex Live, "Keith's volatile relationship with his father Clive further spiraled out of control which eventually came to a head when Clive kicked his son out of the home."
Keith Flint's dyslexia was misunderstood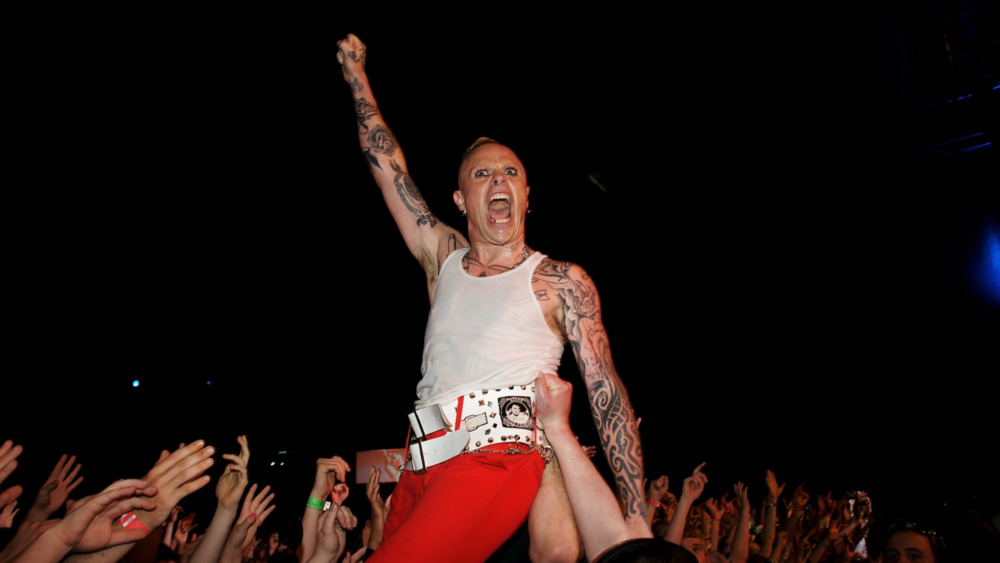 Dave Hogan/Getty Images
A source of much of the friction between Keith Flint and his father was Keith's school results. While it may be true that Flint wasn't particularly interested in formal education — he described in a '90s interview that he wasn't much of a reader — Flint was also dyslexic, and the subsequent mishandling of it by his parents, teachers, and educational services in the era in which Flint was raised led to conflict.
"Although tests proved he had a high IQ, he had trouble concentrating at school. He also had a bad temper, which caused his parents to send him to a special school where, as Keith said, the staff used hypnosis to try to calm him," per The Famous People. As such, it was Flint's behavior that led to his expulsion from school at 15, and the ongoing rift with his father would continue into his adult life.
He would go on to work at markets in Israel, and later as a roofer. Luckily, when the U.K. rave scene emerged in the late 1980s, Flint found his spiritual home. "Now the band's come along he's finally realized he can do so much," Thornhill told The Quietus in 2017. "Keith just needs a little push, and once he's into something he won't stop until he's done it. He's so much cleverer than he thinks he is. He's taken a lot of pressure off of all of us, really."