Over 20% Of People Agree This Is The Most Underrated History Channel Show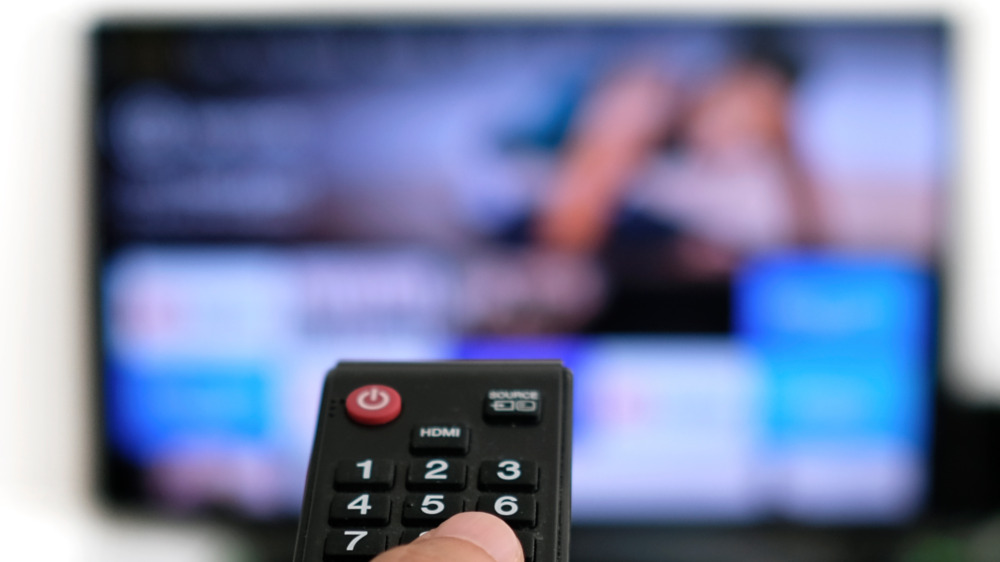 Shutterstock
Due to the novel coronavirus pandemic, people are spending more time indoors than ever, and television watching has accordingly surged by nearly a third compared to 2019, according to the BBC. For those who have already crushed Tiger King and Bridgerton and are looking for the next best show to binge-watch, Grunge polled 518 people in the United States to ask for the most underrated show on the History Channel.
One of the most popular responses, with 18.15 percent of the vote, was The Food that Built America. Though the title makes it sound like a cooking show, the series actually goes into depth about the "ruthless" culinary empires that are ubiquitous in American life, with episodes covering stories such as the rise of McDonald's, the origins of Kraft (of mac-and-cheese fame), and the history of Hershey's chocolate.
Another popular answer in the survey was Vikings, which earned 17.95 percent of the vote. The series is a historical fantasy show in the same vein as Game of Thrones and follows legendary King Arthur-like hero Ragnar Lothbrok as he rises from farmer to warrior to Scandinavian king.
But while scripted shows like Vikings and Food that Built America were popular with respondents, the show that reigned supreme was in the reality television family.
Picking the number one underrated show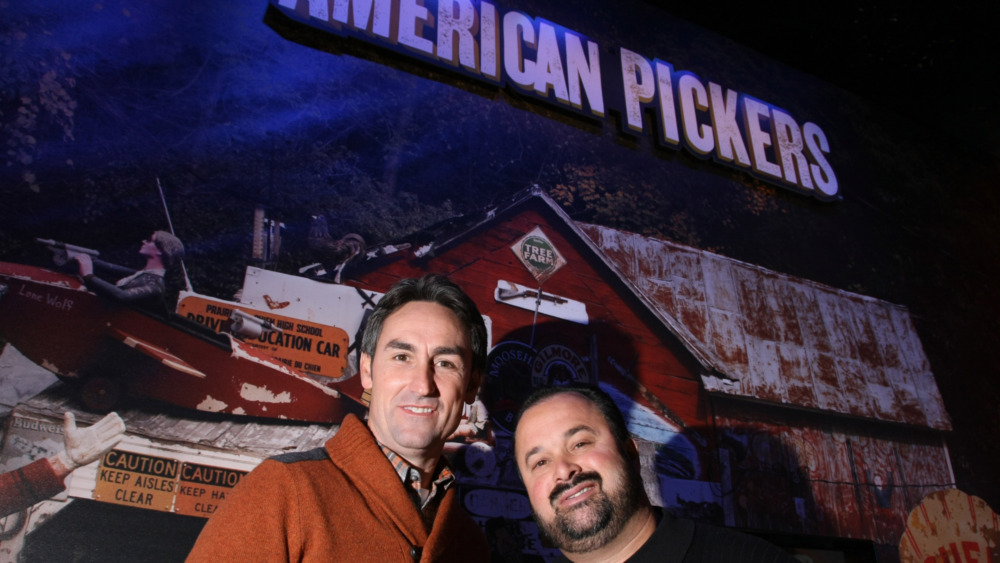 Neilson Barnard/Getty Images
Over one-fifth of respondents believed that American Pickers was the number one most underrated show on the History Channel. The series, which first premiered in 2010, is similar to mega-hit Pawn Stars and follows Mike Wolfe and Frank Fritz as they hunt for Americana-themed antiques. Going off the beaten path, Wolfe and Fritz often scour places like junkyards and barns to hunt for hidden treasure that can be restored to its former glory.
Though the show is considered in the survey to be "underrated," it nevertheless has a strong following, with some episodes averaging an audience of 5.7 million, per The National Communications Associate. In fact, it is one of the most popular shows on the channel.
Apart from Food that Built America, Vikings, and American Pickers, other popular answers included Ancient Aliens at 15.25 percent, Forged in Fire with 11.97 percent, and Mountain Men with just under 10 percent. Some survey-takers added their own suggestions, with replies that included Project Blue Book, Ice Road Truckers, and Counting Cars.