Why Wallis Simpson Is The Reason Elizabeth II Is Even Queen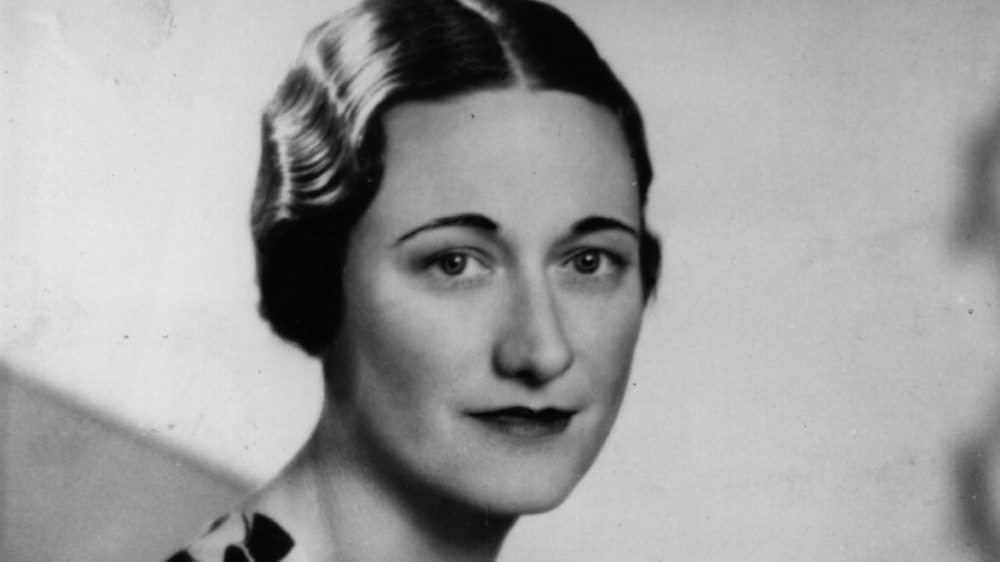 Fayer/Getty Images
The British royal family's lineage is not exactly linear. In the centuries they've ruled over nations and colonies, there have been scandals and shake-ups, especially when the desires of a monarch outweigh their sense of duty to the traditions and staunch rules that have been in play for as long as anyone can remember. Once such scandal led to Queen Elizabeth II ultimately taking the throne. 
Elizabeth's rule is thanks to her uncle, Edward VIII, the oldest born son of King George V and his wife, Mary of Teck, according to Business Insider. Edward VIII was the oldest of six siblings and heir to the throne. The second born son was called Albert, future father of Elizabeth II.
When George V died in January 1936, it was go-time for Edward VIII. But there was a catch. He was in love with a twice-divorced American woman named Wallis Simpson, with whom he'd been having an affair since 1930, according to Royal U.K. 
According to Biography, Edward VIII said of Simpson, he was "struck by the grace of her carriage and the dignity of her movements." He said, "I looked upon her as the most independent woman I had ever met, and presently the hope formed that one day I might be able to share my life with her." That hope turned to a reality, but only after he was left to choose between the throne and his beloved Wallis Simpson. 
Edward VIII gave up his kingdom for his love of Wallis Simpson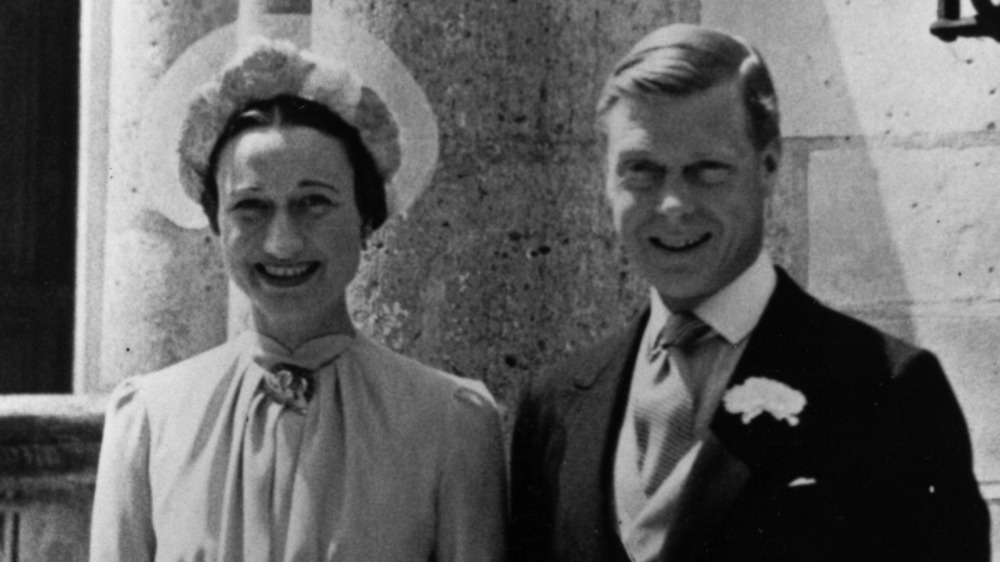 Central Press/Getty Images
After King George V died, Edward did his duty and acted as interim king from January to December of 1936, though he was never formally coronated. According to History, during his brief stint at the helm, he tried to get parliament and the Prime Minister to allow him to marry Wallis Simpson, but with her previous divorces in an era when divorce was less socially acceptable, it just wasn't going to fly for a king.  
On December 11, 1936, he addressed the nation via radio to tell them he was abdicating the throne because he couldn't do the job without the woman he loved by his side.  According to History, he said, "I have found it impossible to carry on the heavy burden of responsibility and to discharge the duties of king, as I would wish to do, without the help and support of the woman I love."  The next day Edward's younger brother, Prince Albert, the Duke of York, was named King George VI and coronated in May 1937, per History. 
King George VI had two daughters with his wife, Elizabeth. Those girls were Princess Elizabeth and Princess Margaret. As Princess Elizabeth was the older of the two, she was heir to the throne. Queen Elizabeth II took the throne on Feb. 6, 1952 and was coronated on June 2, 1953. In 2015 she became the longest-ruling British monarch in history, per The History Press.