The Difference Between State And Ceremonial Royal Funerals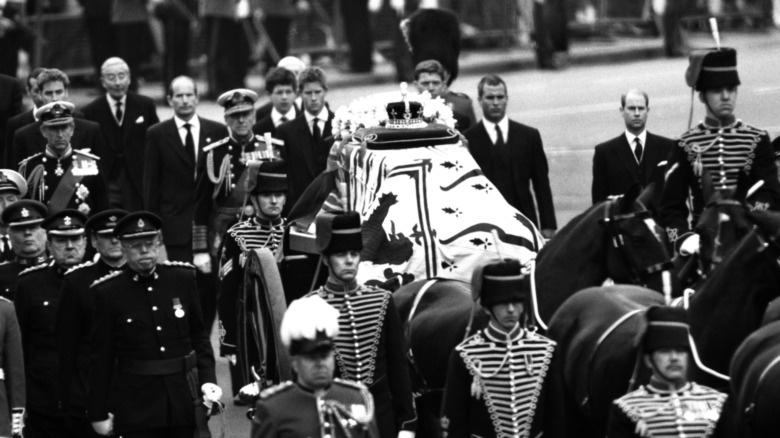 Tom Stoddart Archive/Getty Images
State and ceremonial funerals are both honors that are bestowed on high-ranking public figures, as well as members of the royal family. Practically, state and ceremonial funerals are actually fairly similar and share many characteristics. According to The Times UK, a ceremonial funeral may be held for distinguished and high-ranking public figures, senior members of the royal family who hold a high military rank, and consorts of the sovereign.
However, while a ceremonial funeral is a high honor that can be held for distinguished public figures that the queen deems appropriate, state funerals are traditionally reserved only for monarchs, according to the BBC. But this is not a hard and fast rule, and there have been some exceptions. The most recent example is former Prime Minister Winston Churchill, who was laid to rest in a state funeral following his death in 1965. The last state funeral that was held for a monarch in the United Kingdom was to commemorate the death of King George VI in 1952.
The queen is responsible for funding and overseeing ceremonial funerals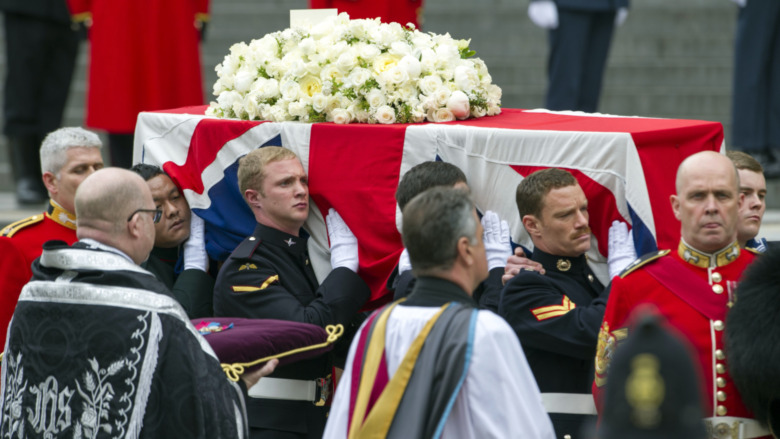 Wpa Pool/Getty Images
For a ceremonial funeral to be held, only the ruling monarch must consent, whereas in order to be eligible to receive a state funeral, parliament, as well as the monarch, must agree to it. This is partly because the funds used to pay for the ceremonial funeral come directly from the sovereign, and the affair is overseen by the lord chamberlain, the senior officer of the royal household, according to The Times UK. The cost of a state funeral, as the name suggests, is covered by public funds, and so parliament must agree to authorize the use of those funds before the service can be arranged.The Earl Marshal, along with the College of Arms, are responsible for overseeing all state royal funerals.
Notable recipients of ceremonial funerals have included the Queen Mother, Diana, Princess of Wales, and most recently, former British Prime Minister Margaret Thatcher, who received a ceremonial funeral following her death in 2013, per Classical Music.