The Truth About Dorothea Puente's Relationship With Her Husbands
Dorothea Puente, infamously known as the "Death House Lady," was responsible for the deaths of nine elderly and mentally disabled individuals, plus an additional unconfirmed six people (via Crime Museum). From April 1982 through November 1988, Puente ran a boarding house where she stole from her tenants to the tune of $5,000/month (via Murderpedia), before she would kill them with drug overdoses. Throughout her life, Puente would marry four times, with the collapse of each marriage leading her deeper down an already dark path.
Born Dorothea Gray in January 1929, in Redlands, California, Puente lived a distressing childhood. Born to alcoholics, Puente's father repeatedly threatened suicide in front of the family (via David Kulczyk's book California Fruits, Flakes & Nuts: Scandal, Failure and Madness in the Golden State). Dorothea Puente did what anyone else would do looking to get out of a terrible situation; she got married. At the age of 16, Puente married Fred McFaul, a soldier just returning from fighting in World War II. The marriage, which only lasted three years, produced two daughters, one of whom Puente sent to live with her relations. The other daughter was placed up for adoption. McFaul left Dorothea in 1948 after she suffered a miscarriage (via Sactown Magazine).  She would turn to check forgery to make ends meet, getting arrested and serving four months in jail with a side of three years probation.
The Death House Lady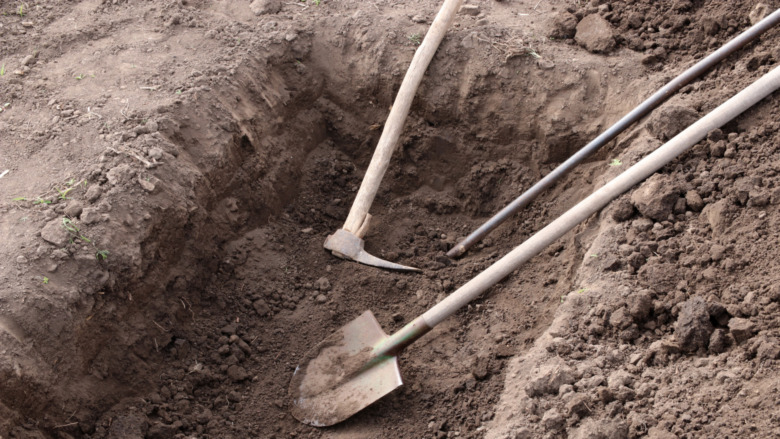 Shutterstock
Four years later, Puente would tie the knot again, this time to a Swedish man, Axel Johanson (via Murderpedia). Lasting 14 years, the marriage would be a tough one for the pair, filled with physical and emotional abuse. Puente, being no angel herself, was arrested in 1960, accused of running a brothel. Released after 90 days, Puente continued pursuing questionable activities to make ends meet until landing a job as a nurse's aid for private nursing homes.
By 1966, Dorothea had had enough of Johanson, divorcing him and married Roberto Puente, a man 19 years her junior, in Mexico City. Unsurprisingly, perhaps, the union was short-lived. Unable to stay faithful, Roberto Puente had a wandering eye. Less than two years later, the pair called it quits — at least, Dorothea did. Roberto, meanwhile, fled to Mexico to avoid the divorce. Before the end of the marriage, however, Dorothea would come to own the three-story house she where she was residing, in Sacramento, California. Here she would begin to provide care for the sick and feeble (via Absolute Crime).
The murder house
Not one to give up on the institution of marriage, Puente got married again in 1976 for the fourth time. This time around, her husband was Pedro Montalvo, who according to Murderpedia was a "violent alcoholic." The marriage was the shortest of the four, with Montalvo abruptly leaving Puente within a week of the wedding.
Dorothea Puente was once again on her own. Picking up where she left off years prior, Puente began scamming the elderly full-time. Hanging out in local bars, Puente began picking up older men in hopes of stealing their benefits (via Absolute Crime). With the end of her fourth marriage, Puente leveled up her plans by taking on boarders at her place full-time, in the guise of providing whatever care the individual may have needed. But, what was really happening was far more insidious. Puente was convicted of three murders and sentenced to life in prison without parole in 1993, where she died in 2011.
Oxygen will air a documentary about Puente, "Murders at the Boarding House," on April 17.