The Son Of Sam Laws Explained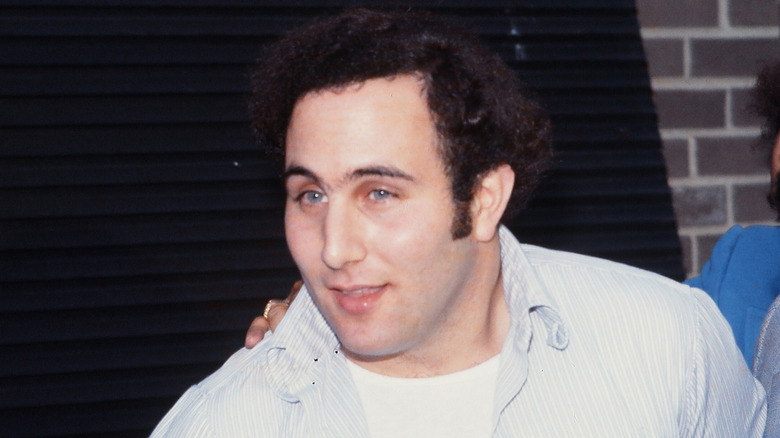 Robert R. Mcelroy/Getty Images
"Simply stated, Son of Sam laws represent a legislative attempt to codify the maxim 'crime does not pay,'" wrote Jon Allyn Soderberg in a 1992 article in the Washington and Lee Law Review. This is indeed the case, as Son of Sam laws — 45 states have their own, in addition to federal statutes (per the Freedom Forum Institute) — were created in response to David Berkowitz, aka "The Son of Sam," and his killing spree from 1976-1977. Media were in a frenzy over Berkowitz's taunting of police and famed journalist Jimmy Breslin, to whom he wrote, "... I am a monster. I am the Son of Sam. I love to hunt, prowling the streets looking for fair game. The weman are prettyist of all [sic]..." 
Berkowitz, like numerous serial killers and mass murderers, relished his fame, and envisioned himself going down in a "blaze of glory" at a "Hamptons nightclub with a semiautomatic rifle," as Time puts it. And like Richard Ramirez, the "Night Stalker," decades later, Berkowitz claimed demonic affiliation — in Berkowitz's case, through his neighbor's Labrador retriever. And like Ramirez, Berkowitz stood to capitalize on his celebrity, financially.
Son of Sam laws serve to "prevent those accused or convicted of a crime from profiting from the commercial exploitation of their crimes by contracting for the production of books, movies, magazine articles, television shows and the like in which their crime is reenacted," as the First Amendment Encyclopedia at Middle Tennessee State University relates.
Son of Sam laws redistributed criminals' profits back to victims
New York, where Berkowitz committed his crimes, was the first state to implement Son of Sam laws. As stated in the beginning of Soderberg's aforementioned 1992 Washington and Lee Law Review article, "The public's schizophrenic demands regarding information about crimes have created a dilemma for legislatures, courts, and commentators..." This is still the case, perhaps even more so, as evidenced by, for instance, Netflix's extensive library of crime dramas and docuseries, including The Sons of Sam: A Descent Into Darkness, debuting on May 5, 2021.
Son of Sam laws such as "18 U.S. Code § 3681 — Order of special forfeiture," as cited by Cornell Law School, refunnel profits directed at a criminal back to that individual's victims and/or family members. Times Union reports that New York State alone, from 2001 to 2018, froze the assets of over 460 convicts, to the tune of over $41 million garnered as a result of their crimes, over $9 million of which has been redistributed to victims.
Son of Sam laws have not been without their detractors over the years, including the Supreme Court itself. In 1991 SCOTUS declared them to be an unconstitutional suppression of free speech, per the Department of Justice archives. California and Massachusetts have eliminated their Son of Sam laws altogether, as The News Media and the Law, posted at the Reporters Committee for Freedom of the Press website, relates, while states such as New York have sought to cinch their laws even tighter, per the New York State Senate.