How Crystal Theobald's Mother Used MySpace To Find Her Killer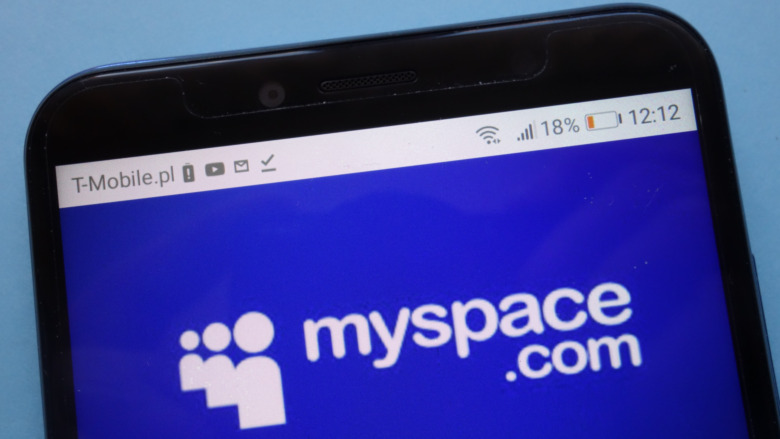 Shutterstock
The Netflix true crime documentary "Why Did You Kill Me?" tells the story of Belinda Lane and her search for justice for her daughter, Crystal Theobald, 24, who was shot and killed by a gang member in Riverside, Calif. The shooter allegedly mistook the Honda she was riding in with her boyfriend and brother for a rival's vehicle and fired into it, shooting one passenger in the stomach and Theobald in the head on February 24, 2006.
Lane, in the car in front of Theobald's, saw her daughter gunned down and watched as the gang fled. For 10 years, Lane pursued Theobald's killers, ultimately making them accountable for her death, and MySpace became the key to her finding the Varrio 5150 gang. Tipsters told Lane that the killers of her daughter, a mother of two, often used the social media platform, said The Daily Mail.
So, with the help of her niece, Jaimie, Lane started several bogus accounts and began an online flirtation with some members using the names "Rebecca" and "Angel." According to Parade.com, Lane found their houses, photographed their license plates, and reported the members to U.S. Immigration and Customs Enforcement for deportation. 
Lane's social media stalking helped arrest Julio "Lil Huero" Heredia, who shot her daughter. In 2011, he was convicted of first-degree murder in the shooting. He's currently serving a life sentence at the California State Prison Sacramento in Represa, California, for that and other charges.
A death avenged
Lane discovered Heredia's driver, William "Jokes" Sotelo, on MySpace. Sotelo was interviewed by the police and provided information that helped lead to Heredia's prosecution, but then disappeared for about a decade, according to The Cinemaholic. He was found hiding in Mexico. Lane learned of his location in 2014 from a tip and passed the information to detectives, who worked with the FBI and Mexican authorities to find, arrest and extradite him, according to East Bay Times. Sotelo was charged with voluntary manslaughter, along with gang and firearms offenses, and was sentenced to 22 years, which he is serving at the Centinela State Prison in Imperial, California.
Police credit her efforts with finding the perpetrators. "She provided important information that helped lead us to the capture of Sotelo," said Riverside Police Lt. Christian Dinco to The Washington Post. "Without her help, he would likely still be outstanding right now." 
Ten other defendants also pled guilty to various charges, according to The Press-Enterprise, including witness intimidation and attempted murder.