How Much Prince Was Really Worth When He Died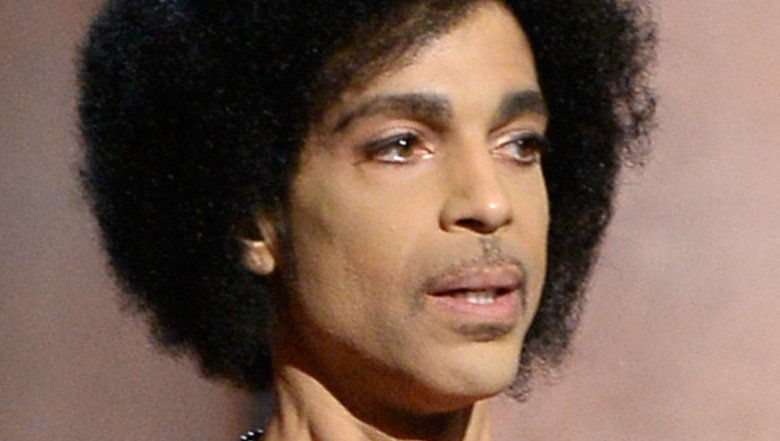 Kevork Djansezian/Getty Images
After his tragic death from an accidental overdose in 2016, there was some confusion as to how much Prince was actually worth. According to USA Today, the legendary singer/songwriter died intestate, and the lack of a will left behind loads of confusion for his family. His estate remained unsettled for at least five years after he died. In fact, those involved have still been unable to reach an agreement as to the actual value of his estate.
The issue flared up again in January 2021, when the IRS charged the administrator of the estate, Comerica Bank & Trust, with grossly undervaluing it. As NBC News reports, that bank initially claimed that it was around $83.2 million, but the tax service said that was at least only half. The IRS claimed Prince's estate to be worth at least $163.2 million. And that number is really only a good median point for the wide range of figures that have been thrown around. So, how much was Prince actually worth when he died? Let's take a look at what the experts have to say.
The exact amount of Prince's estate upon his death is still disputed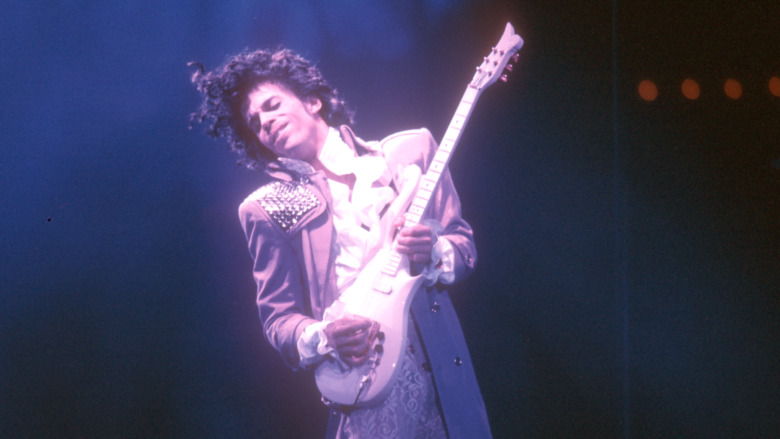 Michael Ochs Archives/Getty Images
The expert financial snoops over at Celebrity Net Worth have pored over the years of news reports about the estate Prince left behind, and what they've come up with still covers a pretty wide range. They calculated his net worth at the time of his death to be anywhere from $200-300 million. That's quite a difference from the initial $83.2 million valuation from years before.
Even for a pop star, that's quite a bit of cash. In fact, the sizable estate Prince Philip left behind — just $30 million — pales in comparison to the singer's fortune. And he was an actual prince! So how, exactly, did the singer manage to rack up so much cash? Celebrity Net Worth explains that Prince held near complete ownership of his work, which included the publishing rights to his songs and the rights to his likeness. That's something not all pop singers can boast about. He also owned several properties, including 149 acres of land in a suburb of Minneapolis, where his home and recording studio, known as Paisley Park, are located. According to The New York Times, the IRS is demanding another $32.4 million in taxes from 2016, and another $6.4 million as a penalty for all the alleged errors in the valuation of his estate. Comerica has said it wants to take the matter to the courts, and the issue remained unresolved even five years after Prince's death.