The Song Eddie Money Wished He Hadn't Written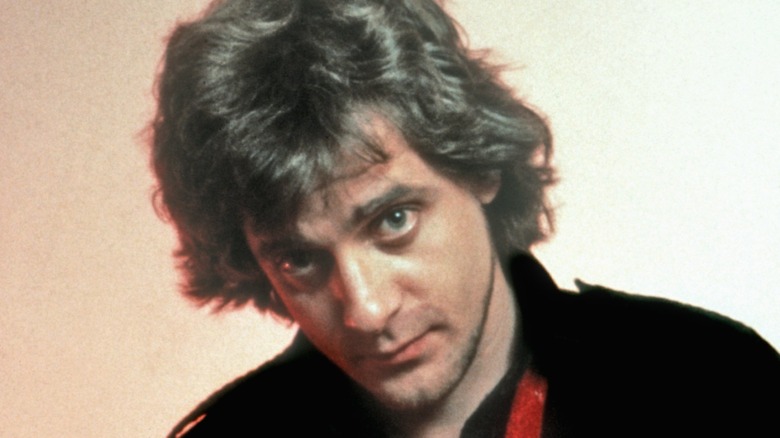 Richard Mccaffrey/Getty Images
If you've ever killed some time roaming the aisles of a drugstore and listening to the store's musical soundtrack, you've probably nodded along to and maybe even hummed an Eddie Money song under your breath. With hits like "Take Me Home Tonight," "Baby Hold On," and "Two Tickets To Paradise," Money, per Rolling Stone, "lived to both extol and mock his own self-image of a 'blue collar' rocker who's never earned a Grammy nomination but has sold nearly 30 million albums." When Eddie Money died of esophageal cancer in 2019 at the age of 70, he'd also lived to star in his own reality show, Real Money, co-starring his wife and five children, three of whom played alongside him in his band.
Real Money not only showcased his 40+ years as a rock star, it highlighted his penchant for dad jokes and trading good-natured wisecracks with his family. Money once even tweeted about dad jokes, posting his favorite ("If you wanted your name in lights, you should've been born an exit sign!") and asking readers to share theirs.
'You try doing that for 30 years in a row!'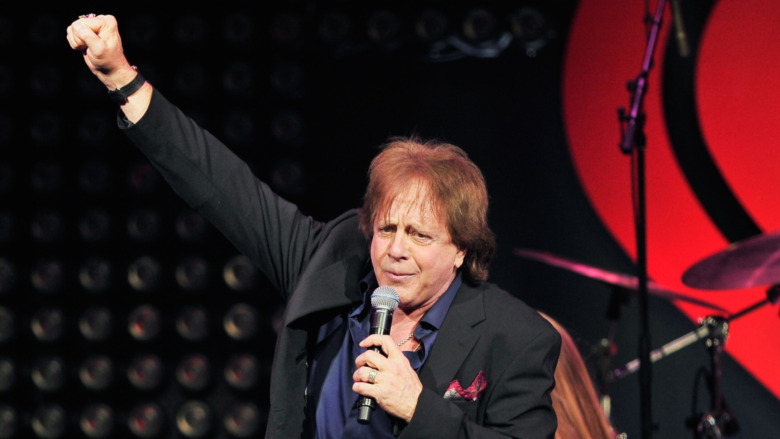 Steve Jennings/Getty Images
Eddie Money kept the rollicking tone of the Rolling Stone interview going when the interviewer asked if there were any songs that fans loved that he secretly never wanted to sing again. Money immediately mentioned the second-biggest song of his career, which went to number nine on the Billboard Hot 100 in 1988, grousing, "Everybody really likes 'Walk on Water,' and I hate singing 'Na na na na na na na na na.' I feel really silly singing the song, but you gotta go out there and do the songs that they love."
Despite reportedly hating the endless na's, Money couldn't help but belt them out: "Na na na na na na na na na. I mean, come on. You try doing that for 30 years in a row. It's not even a lyric. It was supposed to be a horn part, but the horn player never showed up, so I had to do it with my mouth."