The Heart-Wrenching Death Of Helen McCrory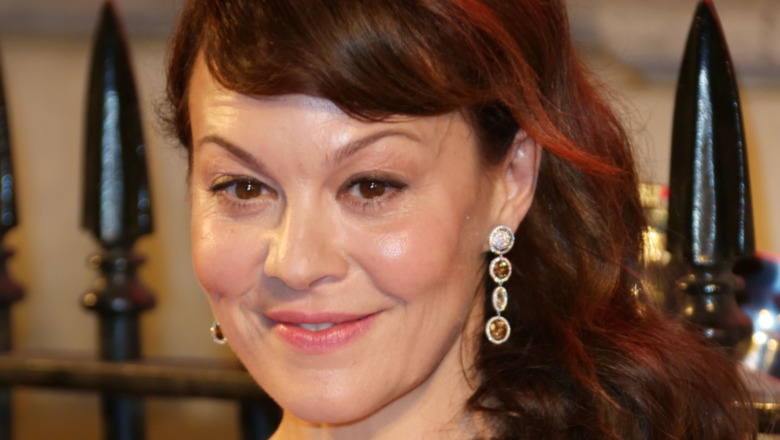 Shutterstock
British actress Helen McCrory has died of cancer at the far too young age of 52. Her husband, actor Damian Lewis, made the sad announcement via Twitter, writing, "I'm heartbroken to announce that after an heroic battle with cancer, the beautiful and mighty woman that is Helen McCrory has died peacefully at home, surrounded by a wave of love from family and friends. She died as she lived. Fearlessly. God we love her and we know how lucky we are to have had her in our lives. She blazed so brightly. Go now, Little One, into the air, and thank you."
McCrory was born in London on August 17, 1968, per The Famous People. She studied acting at London's Drama Centre and made her stage debut in a 1990 production of The Importance of Being Earnest. She was nominated for and won several drama awards and went on to appear in many plays, television shows, and movies, including Anna Karenina, Charlotte Gray, Casanova, an episode of Doctor Who, Frankenstein, and the title role in a 2014 National Theatre production of Madea. She twice played the role of Cherie Blair, wife of former British Prime Minister Tony Blair: once in 2006's The Queen, and again in 2010's The Special Relationship. McCrory was perhaps best known for her roles as Narcissa Malfoy in the Harry Potter movie series and Aunt Polly, the matriarch of the Shelby gang, in the television series Peaky Blinders.
From Narcissa Malfoy to Aunt Polly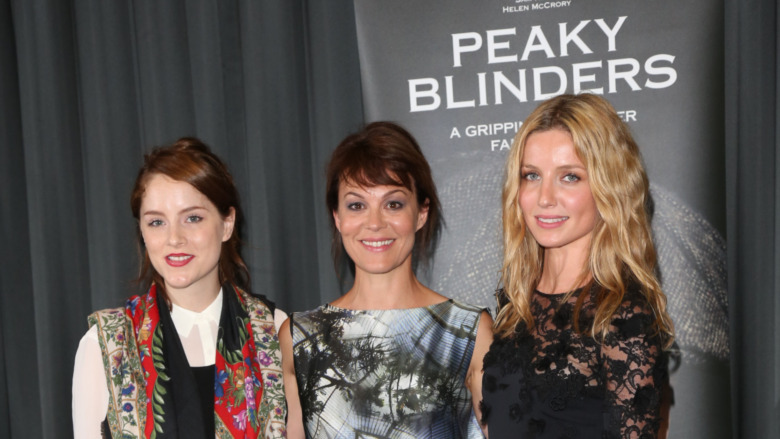 Shutterstock
McCrory was originally cast in the role of Bellatrix Lestrange for 2007's Harry Potter and the Order of the Phoenix, per The Independent, but had to drop out of the role after she got pregnant. She was replaced by Helena Bonham Carter. McCrory went on to play Lestrange's sister and the mother of Draco Malfoy in 2009's Harry Potter and the Half-Blood Prince and 2010 and 2011's Harry Potter and the Deathly Hallows, Parts I and II. 
When interviewed by the BBC about her role as Aunt Polly in Peaky Blinders, McCrory described her character thus: "She really is the brains with Tommy behind the family and you see the difference of how to rule. One from a male point of view, which is much more physical and violent and threatening, and one from a female point of view, which is just as physically violent and threatening, but is also psychological." She called the women of Peaky Blinders "a new generation of women that were no longer happy to stay at home with a clothes mangle and were coming out. This independence brings a friction to the family and this friction causes these strong characters to come through."
McCrory was made an Officer of the Order of the British Empire (OBE) for her services to drama in 2017. In addition to her husband, she is survived by their children, daughter Manon and son Gulliver.