The Time 60 Minutes Helped Send A Man To Prison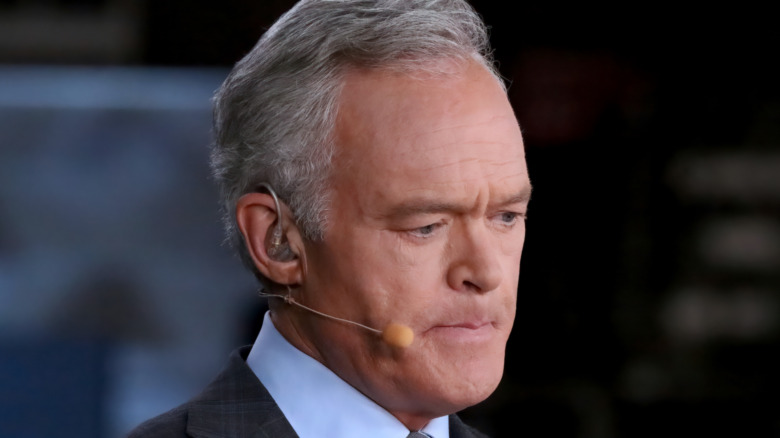 Shutterstock
If there was a television show that deserves to be on-air forever, it's CBS's 60 Minutes. The newsmagazine show has been around since 1968 and has seen a rotating slate of award-winning journalists present news that could change people's lives. One such story literally had an enormous impact on someone's life, because it sent medical scammers to prison.
In 2010, 60 Minutes aired a story about stem cell cures. They focused on a company called Stowe BioTherapy in La Mesa, California, run by Lawrence Stowe. According to 60 Minutes host Scott Pelley (pictured above), Stowe promised to "reverse [diseases] with his program of herbs and vitamins to boost the immune system, custom vaccines, and stem cells injections." The show asked several people suffering from illnesses like multiple sclerosis (MS) and amyotrophic lateral sclerosis (ALS) or Lou Gherig's disease to meet with Stowe to hear his pitch. In these meetings, the producers set up hidden cameras to record Stowe's claims.
Stowe was recorded telling MS and ALS patients that his treatments will not just cut down symptoms but can cure illnesses that are right now considered incurable, like cancer. He told one person that he even gave his mother the treatment, and it reversed her pancreatic cancer.
During these conversations, the show had Stowe on tape telling people that they would need to go to Mexico for the treatment, where his partner would meet them. And even worse, they need to pay upwards of $100,000 before they could even begin treatment.
He wanted them to pay him $100,000 for a fake cure
Stowe's claims seemed unbelievable. 60 Minutes talked to researchers on the viability of the "treatment" and followed a group of patients who went to Mexico in hopes of undergoing stem cell injections. They'd already made a down payment of around $35,000.
The journalists found that Stowe (above), who called himself a doctor, did not have a medical license and only had one Ph.D. instead of the two he claimed. His graduate degree was in chemical engineering. His partner, Frank Morales, did have a medical background, though he obtained his degree from a school later shut down for selling diplomas. While in Mexico, both Stowe and Morales expected the group of patients to bring another down payment of $35,000. Instead ,they come face to face with Pelley, and they find out that 60 Minutes had begun reporting on their activities.
After the show aired, government officials looked at Stowe BioTherapy and the company's claims. Times of San Diego reported the mayor of La Mesa spoke with the producers of the show to get more information. Both the FDA and the FBI began investigating both Stowe and Morales; the IRS started to look into their finances.
Soon enough, charges were laid against Stowe. Per the FBI, Stowe pleaded guilty to introducing misbranded and unapproved drugs in 2012. He also admitted that the scheme had begun in 2006 when he established Stowe BioTherapy and a foundation in his name.
They spent years in prison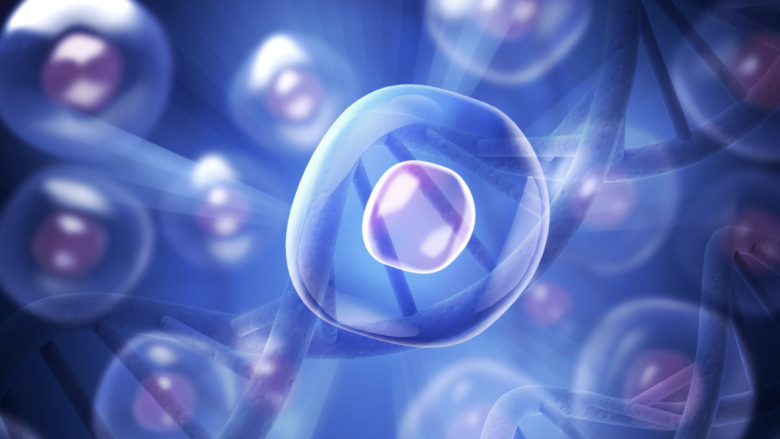 Shutterstock
Four years after the story aired on 60 Minutes, Stowe was sentenced to six years in prison, said the FBI. Morales, on the other hand, was convicted and ordered to spend five years in jail, according to the Partnership for Safe Medicines. Both were also told to pay their victims $419,358 in restitution.
Stowe admitted that he intentionally misbranded an unapproved drug called Immune Factor G-40. Another unapproved drug involved a patient's blood. The product was called patient specific transfer factors. To create this product, Stowe said he worked with a pathologist who would culture bacteria that was then fed to chickens. The chickens' eggs were then freeze-dried and ground to a powder that's put in capsules. Stowe's customers will then take these capsules. The FDA has not allowed such drug products for human consumption.
During the trial, victims and their relatives testified how Stowe sold them a lie and asked for a vast amount of money. One woman recalled how Stowe told her brother to pay $47,000 to cure him. He had no money and drew down his entire life savings in the false hope that he could extend his life and reverse his disease.
Since Stowe's companies were listed in several chambers of commerce, no one knew what he was up to, aside from the people he defrauded. It took a show like 60 Minutes to expose Stowe and Morales's actions.