The Real Reason Prince Philip Apologized To Richard Nixon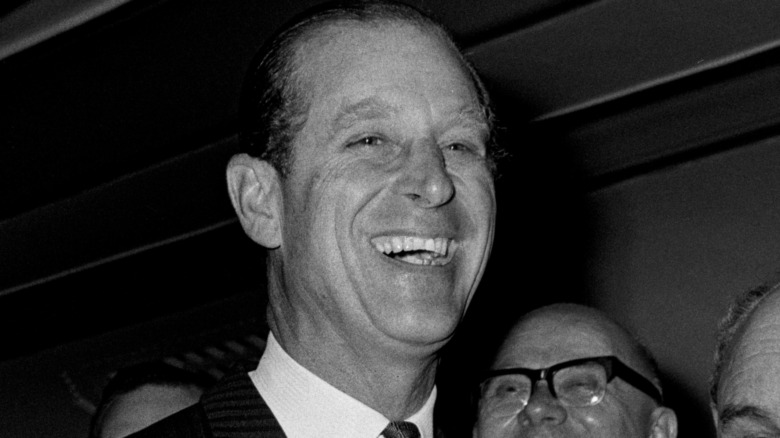 George Wilkes Archive/Getty Images
In the wake up Prince Philip's death, an archived letter unearthed from the Nixon Presidential Library and Museum reveals the beloved royal agonized over a speech he made during a visit to the Nixon White House in 1969. According to People Magazine, Prince Philip feared he had not delivered a proper toast to the president, and that the other guests bested him in their speeches.
"After the brilliance of the other speakers and yourself, I am afraid my contribution was very lame and that night I woke up in a cold sweat when I realized I had forgotten to propose your health!" Philip wrote.
The Royals are sticklers for decorum, and forgetting to toast to the president's health and success was a breach in protocol, as AP News reports. Apparently, Prince Philip was nervous in the company of such distinguished guests and he took the November 7 trip without the Queen.
"Dear Mr. President," his letter of apology reads. "I can't begin to tell you how much I appreciated your very great kindness and hospitality at the White House. I was quite overwhelmed by the guests but delighted to meet such a distinguished company."
The Prince hoped to make amends for a breach in protocol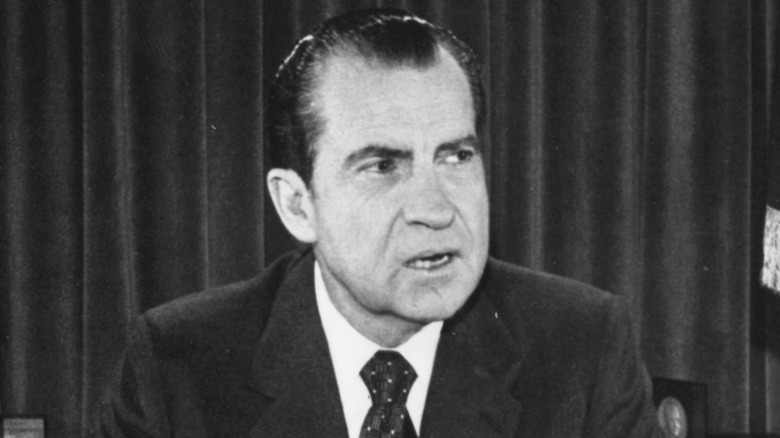 Consolidated News Pictures/Getty Images
"I think the letter itself shows the character of Prince Philip that so much of the public in the UK and across the Commonwealth, and really across the world, have come to admire," said Jim Byron, executive vice president of the Nixon Foundation.
The dinner took place the day after President Nixon delivered his famous "silent majority speech" where he stressed the need for the US to unite behind Vietnam War as he tried to broker "peace with honor" (via Sky News).
This wasn't the first time Prince Phillip and Richard Nixon met. In 1957, Prince Philip and Queen Elizabeth traveled to the capital to meet with then-Vice President Nixon, who was playing liaison at the request of President Dwight Eisenhower.
It has been said that Nixon was keen to be a part of the Royal family. People reports that the president tried to set up his daughter, Tricia, with Prince Charles.