The Truth About Roddy Piper's Wife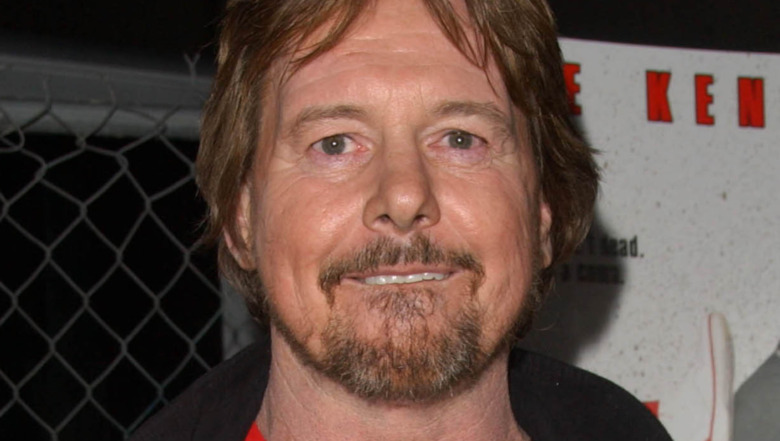 Shutterstock
Some pro wrestlers reach retirement with a laundry list of divorces behind them. Just ask Stone Cold Steve Austin's ex-wives. Others are one-woman men. And you might be surprised to hear that one such wrestler was Roddy Piper. Yes, as in "Rowdy" Roddy Piper. Piper, real name Roderick George Toombs, married his wife Kitty in 1982, and the two were happily married until the wrestler's death in July 2015. Roddy's Fandom bio notes that he was so head over heels for Kitty that he refused to take his wedding ring off when he wrestled.
So who was this woman who had all of "Rowdy" Roddy Piper's heart? We'll get a better idea of that from the episode of the new Biography docuseries WWE Legends but let's see what else we can find about her. According to Player Wives, she was a pretty down-to-earth lady who loved muscle cars and did volunteer work with her daughter. She was very involved in the lives of the four children she had with Roddy. But to get some deeper insight on who Kitty Toombs really was, we go to an unusual source: reality TV. Back to the time Piper swapped wives with fellow legendary wrestler Ric Flair.
Roddy Piper's superstar wrester wife swap
In 2013, Roddy Piper and his family appeared on ABC's Celebrity Wife Swap with one of those wrestlers who is decidedly not a one-woman man. Ric Flair has been divorced four times. He is currently married to his then-girlfriend Wendy Barlow, who appeared on the show. According to a clip posted by the WWE, the swap got off to a characteristically rocky start. Kitty is more of a homebody, and couldn't handle Ric's busy life taking in the glow of love from his fans, his profligate spending habits, and his time spent away from his family.
At home, she liked to stay busy doing chores on the family's small farm out in a remote location away from the flashy city life. "I don't know how Kitty does it," said Wendy, who couldn't keep up with Kitty's schedule. "I think she needs to slow it down and relax a little more." For her part, Kitty put some order into the Flair household. She put the Nature Boy on house arrest to spend more time with the family and forced him to do normal stuff like going to the grocery store. There's no doubt that Kitty's a loving and organizing force in her family, which is just what a man known the world over as "Rowdy" needed.