Why Charles Darwin's Father Was Disappointed In Him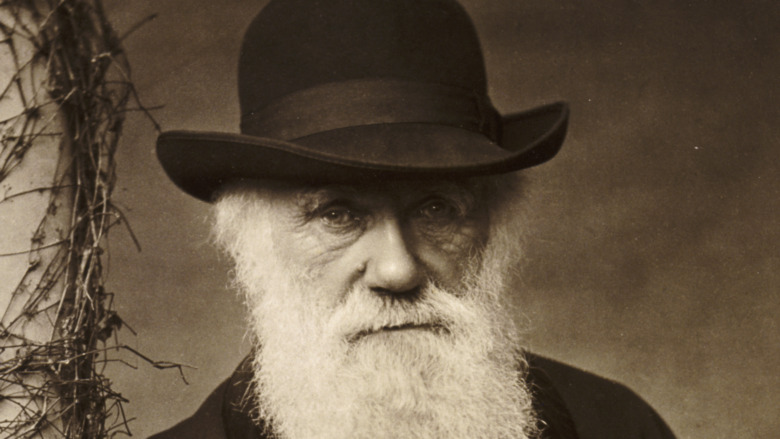 Heritage Images/Getty Images
Charles Darwin was many things. As one of the greatest scientists in recent history, his theories on evolution not only challenged the existing scientific and religious dogma but laid the foundation for the nearly two centuries of biological study that would come after him.
However, regardless of what became of Darwin's legacy after his death, he had to contend with the pitfalls of interpersonal relationships that all of us must deal with while he still lived. And in Darwin's case, one issue that bedeviled him as a child and well into his adult life was his inability to please his father, Robert.
Specifically, the scientist was a disappointment to his father when he was a young student, and again he failed to live up to his dad's expectations as an adult man. However, it appears that the senior Darwin did indulge his son's whims on certain occasions, so it's not outside the realm of possibility that the two men made peace with each other before the older man's death.
Charles Darwin disappointed his father as a young boy
Darwin was born February 12, 1809, into a life of wealth and privilege. According to Britannica, Charles' father was Robert Darwin, a wealthy doctor who was himself a part of a prominent British family of progressives and free-thinkers.
Unfortunately, Robert Darwin's free-thinking heritage didn't translate to patience when it came to raising his children. By the time the younger Darwin had reached his schooling years, it seems that the young man preferred horsing around and having fun to serious studies. At least, that's how his father saw things.
"All my teachers thought I was a very ordinary boy, rather below the intellectual grade," Darwin recalled, via Scientific American. "To my utter disappointment, my father once told me: 'You have no other interests apart from shooting, catching rats and dogs, and you are going to bring shame upon yourself and your whole family."
In response, the elder Darwin sent his son off to be educated at Edinburgh University.
Charles Darwin disappointed his father as an adult man, too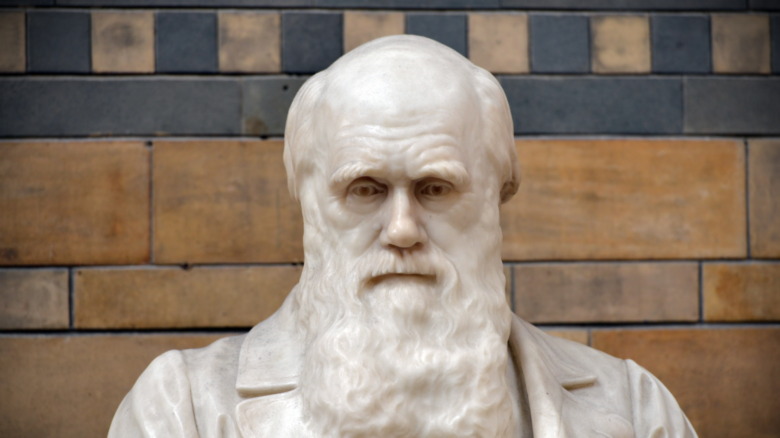 Shutterstock
By the time he was an adult man, Charles Darwin continued to be a disappointment to his father. As The Scientist noted, while the junior Darwin was taking an interest in science, his father hoped his son would take a career in the clergy, a perfectly honorable and acceptable profession for a gentleman of Darwin's social class.
In 1831, Charles was offered a chance to sail to the far reaches of the world on the HMS Beagle. His father, however, was having none of it. Yet, Charles was able to convince his father to ease up, thanks to the help of his (Charles') uncle Josiah Wedgwood. Fortunately, Wedgwood made his nephew's case, and Charles did indeed make his famed voyage on the vessel.
The two men appear to have made up, at least to a point, by 1835. Having returned to England from his voyage aboard the Beagle, Charles was effectively a scientist-at-large, without an academic post or royal endowment to continue his research. The elder Darwin, according to the book Darwin by Adrian Desmond and James Moore, via JSTOR, arranged some investments so that his son could continue his work as a self-funded "gentleman scientist."