The Devastating Death Of Walter Mondale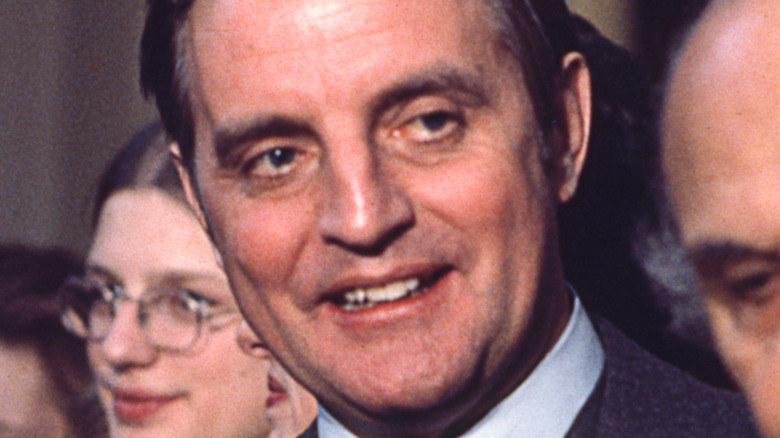 Mikki Ansin/Getty Images
Walter Mondale, veteran Democratic politician who served as Vice President of the United States from 1977 to 1981 as part of the Carter administration, died on Monday, according to Newsweek. He was 93.
Over the course of a political career that began in the late 1940s, according to Britannica, Mondale — known affectionately as "Fritz" — became one of the most respected and best-loved figures of the American political establishment, and who, following his death, has been "hailed by many as a champion of liberal politics and civil rights," according to Forbes.
Per Axios, Jimmy Carter, who this week led tributes to his former colleague and lifelong friend, described Mondale as the "best vice president in our country's history." Mondale was also well known for his presidential run in 1984 — he chose Geraldine Ferraro, the first female running on a major party ticket, and was resoundingly defeated in the general election by Ronald Regan (via Business Insider). 
But not only was Mondale remembered for his political accomplishments, he was also celebrated for the personal relationships he built throughout his life, and the loving side of his personality which has certainly shone brightly as the circumstances of his death have come to light.
Walter Mondale's heartfelt letter to his former staffers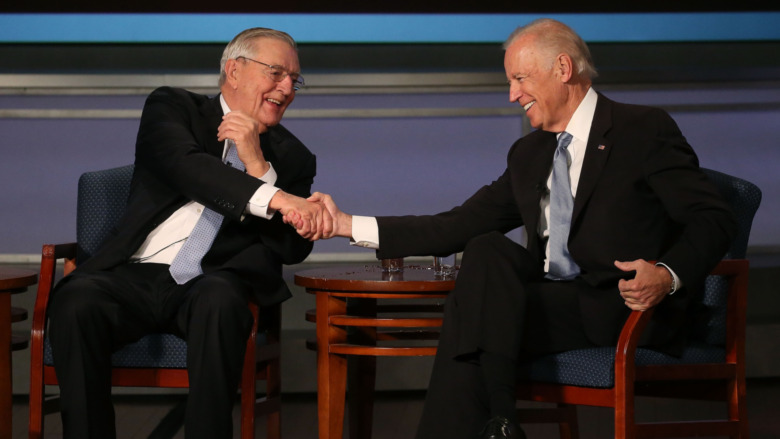 Mark Wilson/Getty Images
Mondale died peacefully in his sleep, according to Newsweek. However, the 93-year-old reportedly had the foresight in the previous days to realize that his life was coming to an end — and made preparations that, in light of his death, are now deeply moving.
Following his death, an email was sent to Mondale's staffers — some of whom had worked with the late politician for 40 years — which he had penned shortly before his death. According to Axios, the email read:
"Dear Team, Well my time has come. I am eager to rejoin Joan [Mondale's wife, who died in 2014] and Eleanor [his daughter, who died in 2011]. Before I Go I wanted to let you know how much you mean to me. Never has a public servant had a better group of people working at their side! Together we have accomplished so much and I know you will keep up the good fight. Joe in the White House certainly helps. I always knew it would be okay if I arrived some place and was greeted by one of you! My best to all of you! Fritz."