Here's The Oldest Person To Have Won An Oscar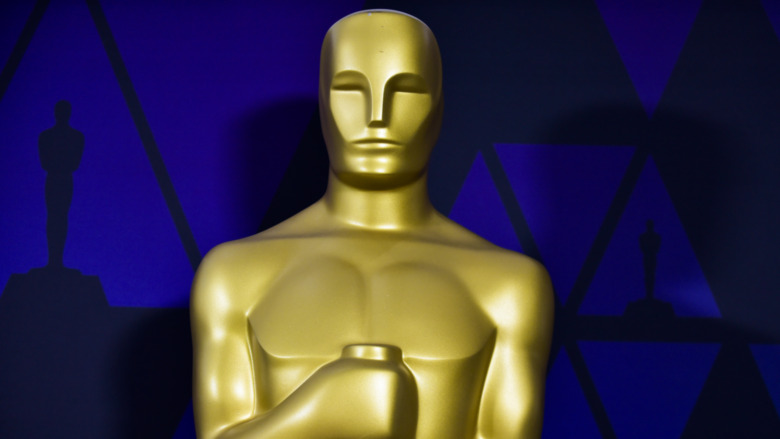 Rodin Eckenroth/Getty Images
With a job which involves your face being seen by millions, on the big screen — and, these days, in HD — year after year, Hollywood actors have a more direct relationship with aging than most. From child stars to senior Hollywood veterans, their work and the roles they are able to play is dictated by age: whether they look the right age to be a suitable love interest for a potential co-star, whether they look young and vigorous enough to be an action lead, and so on and so on.
Luckily, many Hollywood actors have a healthy attitude to aging, and how their careers are shaped by it. As Sharon Stone explained to New You: "You have to sit down and take a good look at yourself, particularly as you grow older and your face changes. People are afraid of changing; that they're losing something. They don't understand that they are also gaining something."
The fact is, actors can find themselves doing the finest work of their careers as they mature. Just ask Frances McDormand, who this year, at the age of 63, is in the running to win her third Academy Award, per the Oscars website — her second in three years.
Christopher Plummer: The oldest Oscar recipient ever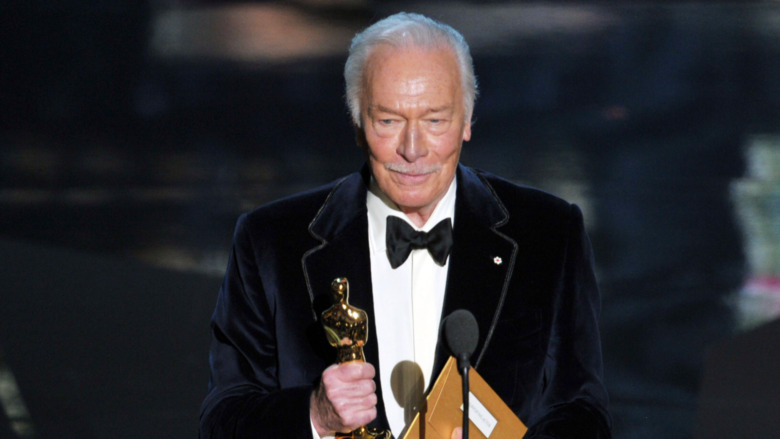 Kevin Winter/Getty Images
"It's the rudest word in my dictionary, 'retire,'" according to legendary British actor Helen Mirren, according to The Hollywood Reporter. And Mirren, who is currently 82 and as busy as ever, may have a point.
Mirren is currently the same age Christopher Plummer was when, in 2012, he won the Best Supporting Actor for his role in Beginners, according to Plummer's official website. Much was made at the time of Plummer's record-breaking achievement — the actor was a full two years older than the previous oldest recipient, Jessica Tandy, who had won the Best Leading Actress award in 1989 for Driving Miss Daisy at the age of 80 — but Plummer's achievement didn't end there. Just as he promised reporters at the time of his award, the actor continued to work, and according to Biography once again received an Academy Award nomination in 2018 for his role in All The Money In The World ... at the grand old age of 88.
And, as if his longevity was ever in doubt, Plummer's roles continued into 2019, when he starred in the hit ensemble whodunnit Knives Out, as well as the war drama The Last Full Measure and the independent film Cliffs of Freedom. He died February 5, 2021, at the age of 91.