The Tragic Death Of Fleetwood Mac's Bob Welch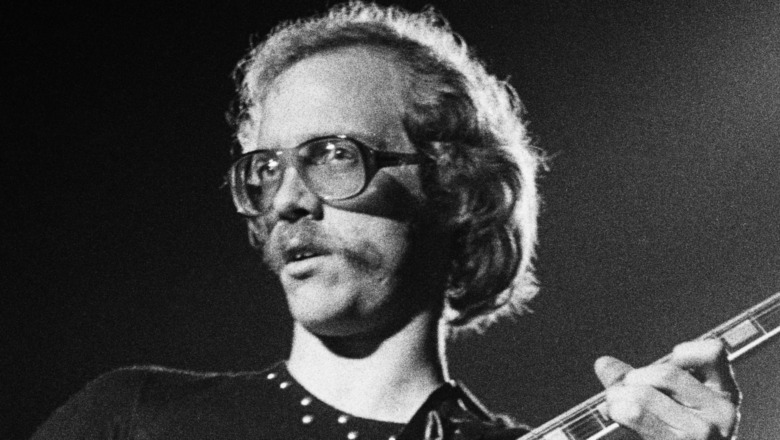 Michael Putland/Getty Images
Most fans will probably think of the multiple couples (and later ex-couples) that made up Fleetwood Mac when it comes to the band's long and storied career. Amid all the relationship drama, the group created one of the top-selling albums in rock history with its 1977 release, Rumours. Others will look back fondly on the band's early days as a blues-rock group, when original singer/guitarist Peter Green led the way on songs such as "Black Magic Woman" — a tune that became an international hit in 1970 when it was covered by Santana. However, many tend to overlook that brief period between the Peter Green and Lindsey Buckingham/Stevie Nicks eras, when the formerly all-British band gained its first American member, singer/guitarist Bob Welch.
Interestingly, Welch became far more famous after his tumultuous stint with Fleetwood Mac, when four of his songs hit the Billboard Hot 100's top 40, including 1978's "Sentimental Lady," originally performed it on Fleetwood Mac's 1972 album, Bare Trees, and which later peaked at No. 8. Unfortunately, the hits dried up by the 1980s, and, as The Guardian noted, Welch spent several years battling heroin addiction before moving to Nashville in the 1990s and focusing on a songwriting career.
Welch died at the age of 65, leaving behind a legacy as an underrated singer, songwriter, and guitarist — both as a member of Fleetwood Mac and a solo artist. Here's a closer look at the events that led up to his tragic death.
Bob Welch died by suicide three months after undergoing spinal surgery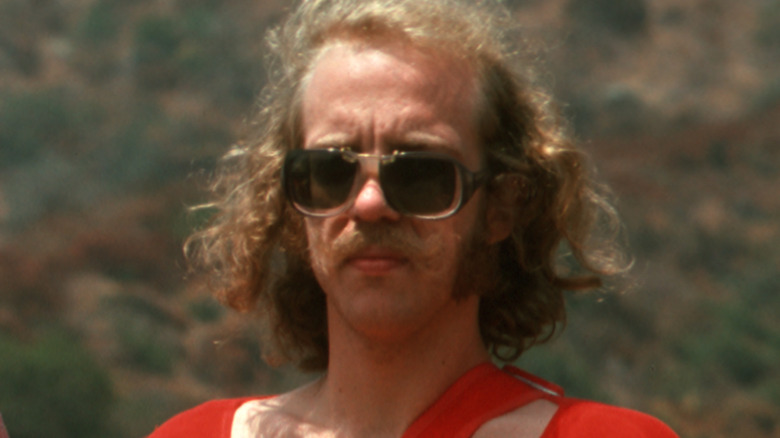 Michael Ochs Archives/Getty Images
According to The Hollywood Reporter, Bob Welch died by suicide on June 7, 2012, in the Nashville home he shared with his wife, Wendy. Police later determined that he died from a gunshot and that he had left a note for Wendy that detailed the medical issues he was dealing with. As noted by the publication, Welch was not expected to recover from the spinal surgery he'd had three months prior and was concerned he might be too much of a burden for Wendy.
Welch's friend, National Songwriters Association Executive Director Bart Herbison, shared some of the details the former Fleetwood Mac singer/guitarist included in the note for his wife. "It had become apparent to Bob that he was not going to recover, that he was going to become an invalid," he explained. "He had seen his father become an invalid and watched his mother care for him for many years. In the letter he left, he told Wendy, 'I'm not going to do this to you.'"
Tributes poured in for Welch following his death, including one from Fleetwood Mac drummer Mick Fleetwood, who referred to his former bandmate as a "profoundly intelligent human being" and gave particular praise to his skills as a songwriter, per NME. Vocalist Stevie Nicks, who joined the band along with then-boyfriend Lindsey Buckingham after Welch left in 1974, described him as an "amazing guitar player" and noted that he was a "funny, sweet, [and] smart" individual.
If you or anyone you know is having suicidal thoughts, please call the National Suicide Prevention Lifeline​ at​ 1-800-273-TALK (8255)​.